Novel reading is one of the most engaging hobbies in the world. People love to stay on the coast of book reading to stay away from reality. Books create an imaginary world and people love to reside in it. Urdu novels are quite famous among the women of the household. Urdu literature is densely filled with great pieces of literature and the readers enjoy them. Novel writing has a wide scope in Pakistan because true novel readers do not prefer movies over novels. Zeenia Sharjeel novels are gaining popularity among the masses. Her novels are a centre of attraction for hard-cover book readers and online readers.
Zeenia Sharjeel Profile 
Zeenia Sharjeel is a romantic novel writer. She writes about romance, Love, marriage, and all the typical topics that Pakistani readers prefer. Pakistani women have to face a lot in their society. They are dominated in this patriarchal society. They feel a lack of love, empathy, and compassion in their families and the people around them. There is a dire need for true love in Pakistani women. The young women live in imagination about their ideal hero who will keep them happy forever. Zeenia Sharjeel novels are the kind of novels that stand up to their requirements.
Her novels deal with ideal heroes who do everything for the sake of love. She talks about a romance that the women imagine having in their lives. She deals with family and societal issues that are realistic and relatable to the readers. The novels are gaining popularity among readers. She is a Facebook writer right now. She publishes her work on the internet. Online readers are growing than hard book readers because of the easy availability of the internet and mobile phones. Almost every household has a smartphone where the women can easily read their favorite readings at any time. She has written a few novels in comparison to some famous writers. She is a beginner in the industry.
The readers only know Zeenia Sharjeel novels ut her face is unrevealed. We have never seen her in any interview or any famous platform. Maybe she wants to protect her privacy. But, her novels are quite popular among the readers of Pakistan, India, the Middle East, the UK, Canada, and other places because they are easily available on the internet. You can download them in pdf form or read them online.
Zeenia Sharjeel Novel list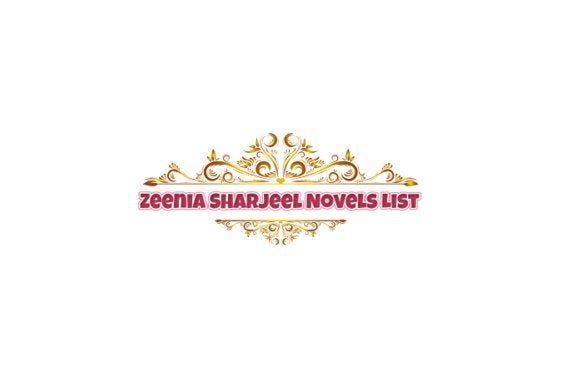 Deewangi By Zeenia Sharjeel

Wo Hoye Mehrban

Dil Hara

Dil Yun Mile Hamare

Shame Inteqam

You are mine

Basilsila e Taa Azal

Gunahgar

Itni Muhabbat Karo Na

Itni Muhabbat Karo na (Season2)
Deewangi
Her Novel Deewangi is about the crazy and passionate love and romance that transcends the limits of society. This is so captivating that the readers could actually feel themselves living in the moment. They could feel the empathy of the characters.
Wo Hoye Mehrban
Wo Hoye Mehrban is also her romantic novel about a boy and girl falling in love. Her words and expression captivate the readers to keep reading further.
Dil Hara
Dil Hara is a novel about love and how the couple experiences it when they fall in love. Love makes a deep impression on the heart and the couple feel like living more lively. 
Dil Yun Miley Hamare
Dil Yun Miley Hamare is another of her love stories that are filled with romance and deals with the story of the hearts connecting with each other when in love. Her Grandeur expression of love makes it a favorite among readers.
You Are Mine
All of her novels are love stories. This one, too, is also an adorable novel. You are mine is also about a possessive love where there is no comprise on anyone else involved in the matter.
Itni Muhabbat Karo Na
Itni Muhabbat Karo Na is a popular novel among readers. Because of its popularity, the writer created a sequel with the same name. She is continued to write several novels. She can gain more popularity as a published writer if she keeps on putting in her efforts.