By Shazia Anwer Cheema
Pakistan Army on April 12, 2022, took notice of the propaganda campaign that had been launched against state institutions after the former Prime Minister Imran Khan was voted out. The Formation Commanders Conference is the highest Forum of the Pakistan Army that expressed complete confidence in the leadership of COAS Gen Qamar Bajwa and his stance to uphold the Constitution of Pakistan and rule of law, at all costs.
One should remember that Formation Commanders include Corps Commanders, Principal Staff Officers, and all Formation Commanders of the Pakistan Army.
Intelligence circles confirm that dozens of persons who had been doing campaigns against state institutions have already been arrested, it seems the crackdown will continue as per expected all of the arrested people allegedly belong to the former government and are part of the cyber warfare wing of PTI. They are the ones who had been trolling former opposition members and considered this part of their duties to abuse the Constitution of Pakistan, parliament, and politicians who do not belong to PTI.
Threads of arrested persons indicate that they had been doing social media campaigns in past with a commitment that everybody on earth is corrupt except those who belong to PTI. We all know that the National Security of Pakistan is sacrosanct and Pakistan Army has always stood by the state institutions to guard it without any compromise. I have been showing my fears about what is taking place today in Pakistan. Being a student of the philosophy of Communication, investigating communication has been a part of my studies and research.
The 21st Century is no different than bygone centuries and we find self-obsessed, narcissists, anarchists, and populists leaders in human history who ruined their states and compromised with the lives of their citizens but never let their egos down. We are facing the same situation here in Pakistan. Populists' regime always brings populist rhetoric, which is predominantly informal, undiplomatic, and anti-social.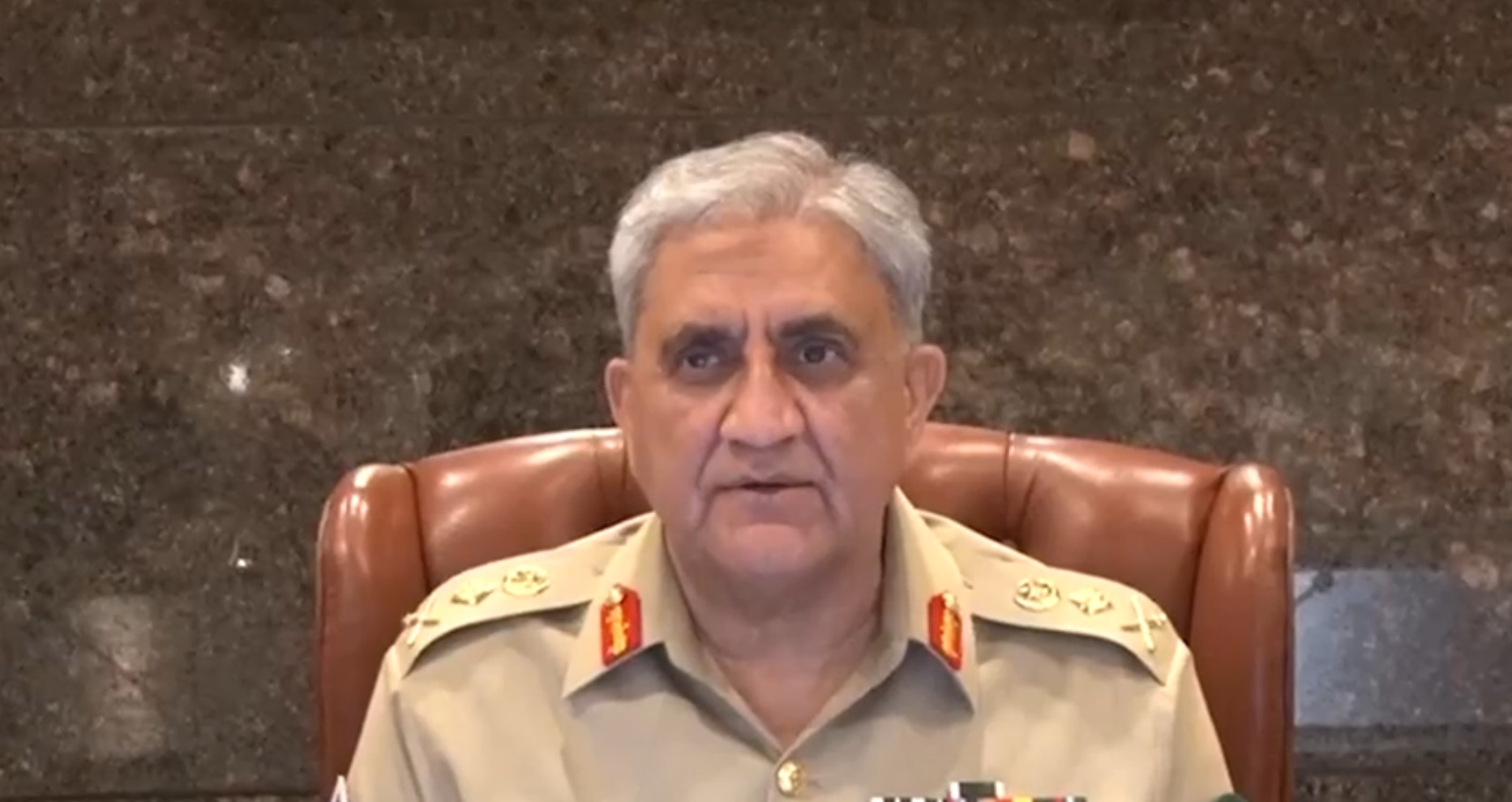 The regime's followers upfront disobeys conventional norms of public speaking that provide space for linguistics, which is highly polluted with slurs, name-calling, and sarcastic puns. Unapologetic conduct becomes the new normal. If we try to understand the semiotics of populism and populist leader, we will find at the core a flawed personality that signifies the chaotic life of youth, especially under uncertain circumstances, such as a weak state, and an insecure future. A populist leader is relatable to youth by signifying all the flaws and bumpy track record of the leader contrary to conventional leadership which must be picture perfect; a straight life, a wife two perfect kids, a smooth-paced career, and a socially acceptable past.
We have seen examples of an anti-conventional form of leadership throughout history and also that experiment seemingly presents a massive paradigm shift for a time being, until even the followers start de-signifying themselves with the outcome of the populists' regime. The human cognitive system is programmed to follow the rules because rule-following is directly linked with human evolution and survival.
When former Prime Minister Imran Khan was in making, I had the fear that his chaotic personality, unsettled marital life, multiple love affairs, no steady job, Cricket based career, modeling portfolio, one eighty degrees turn in personal and religious beliefs will be the ready recipe Pakistani youth wants to relate with. That was the right time in Pakistan to present such an individual who could talk in unconventional and unapologetic diction. Who could call names, make fun of others, mimic in a most sarcastic way and provide the justification that normativity must not be on the thorn, what is right and what is wrong all is subjective and old norms are redundant.
To all my fears it did happen, and we all lived through "New Pakistan" a term Imran Khan himself coined. He deliberately rejected everything which was remotely seemed normal and sane and created a social media brigade which I call the "Slur Brigade" who ruthlessly attack anyone who slightly differs or demanded some sense. A systematic influx of deep and cheap fake was being introduced and a new virus of fake videos and propaganda echo chambers were infused. I don't know how many among us actually register their presence because of their covert nature but I studied them deeply during the last three years. Artificial intelligence (AI), the filter bubbles, trends, hashtags, echo chambers mercilessly slaying everyone coming in their way.
To my personal information, one branch of Slur Brigade was operating from the ministry of information, funded by taxpayer money. The para-trooper journalists landed in media houses to tighten the echo chambers even more.
Pakistani media is left with paratroopers and real journalists. The first one, working for PTI, and the second one working against PTI, left no space for seasoned journalists who are unbiased.
What we see and listen today, I foresaw that long ago. The real media experts spend the last three years in utter dismay and disappointment. Neither establishment nor opposition was interested in their concern, the same very concern which establishment is expressing today. This is the problem with a patriotic pro-state person. No one feels threatened thus nobody pays attention and the last three years were the toughest of all years. No funding for think tanks, and independent news agencies because they were not part of the problem. Those who are part of the problem were being funded either to continue being a problem or to stop being a problem.
The hybrid propaganda continues its seepage and now targeting the establishment with the same bizarreness which I was shouting since long ago. But I am not a part of the problem, I am not anti-state, I have no political affiliation, so I am virtually useless, hardly even being noticed. I extensively wrote the mechanism of the slur brigade, also provide the aftermath but my articles are not worth noticing because neither I am name-calling the opposition nor I am throwing dirty puns at the state so why invest in me in terms of kind and cash, why not keep on firefighting, why pay attention to the source of the fire. I am not the only one, I can provide a list of independent researchers, analysts, journalists, and think tanks who spent the last three years without any support and funding but did not give up.
Bringing a populist regime into power was a flop experiment, I knew that I wrote about that, but this flop experiment has trained anti-social elements to engineer deep fake, and if they will not be ambushed now, they will become the tool in hands of our enemy, during last three years they gain experience of hybrid war, and this war will continue as per habit. If properly qualified individuals and think tanks will not intervene with proper support then today's taking action and FIA cannot suffix what they are capable of. Imran khan has spent the entire media budget which was supposed to be allocated to those who work for the state sovereignty, when this money funneling will stop, these paratroopers will find another source to fund their venture of abusing and name-calling.
The last three years were economically very difficult for patriotic Pakistanis but neither we stop nor we will stop in the future, but the point is that individual's scattered effort is not enough to combat this forthcoming hybrid war which will most probably strafe from inside the country in the near future.
The remains of the populist regime will not fade away easily, it can be understood by comparing the making of Afghan Mujahideen, and how they attack us with the given expertise and equipment is not a secret, now Imran Khans Communication Warfare Brigade "slur brigade" will take the same course in the history if not dismantle promptly and properly. By properly I mean systematic effort by those who know the semiotics of propaganda and its cognitive functioning on the human mind must be taken on board. We need experts in communication, propaganda, and IT to stop this torpedo which is showing clear intentions to attack the sovereignty of our state pillars and our state.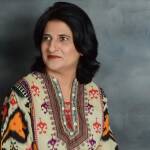 Note: Writer Shazia Anwer Cheema is a Prague-based author, columnist, and foreign affairs expert who writes for national and international media. She is a doctoral student and researcher in semiotics and philosophy of communication at Charles University in Prague. She can be reached at her: Twitter @ShaziaAnwerCh Email: shaziaanwer@yahoo.com
Disclaimer:
The views and opinions expressed in this article/Opinion/Comment are those of the author and do not necessarily reflect the official policy or position of the DND Thought Center and Dispatch News Desk (DND). Assumptions made within the analysis are not reflective of the position of the DND Thought Center and Dispatch News Desk News Agency.