Riyadh, Saudi Arabia: The Ambassador of Pakistan in Saudi Arabia Raja Ali Ejaz has said that holding of Saudi Media Forum (SMF) will bring new trends in regional and international journalism.
While talking to foreign journalists here at Saudi Media Forum on Tuesday, Ambassador Raja Ali Ejaz stated that Saudi Media Forum had provided a platform for International as well as Regional media organisations and professionals to interact and learn from each other's.
"Holding an outstanding and successful Media Forum by Saudi Arabia would benefit media industry of Saudi Arabia as well as of entire Middle Eastern region and Saudi youth is excellent emerging media force in the region", concluded Ambassador of Pakistan in Saudi Arabia Raja Ali Ejaz.

Related Link: Two-Days Saudi Media Forum concluded in Riyadh
It may be mentioned that Two-Days Saudi Media Forum (SMF) provided a platform for renewed intellectuals, and journalists from Middle East along with foreign journalists from 32 countries to share their thoughts and experiences with participants.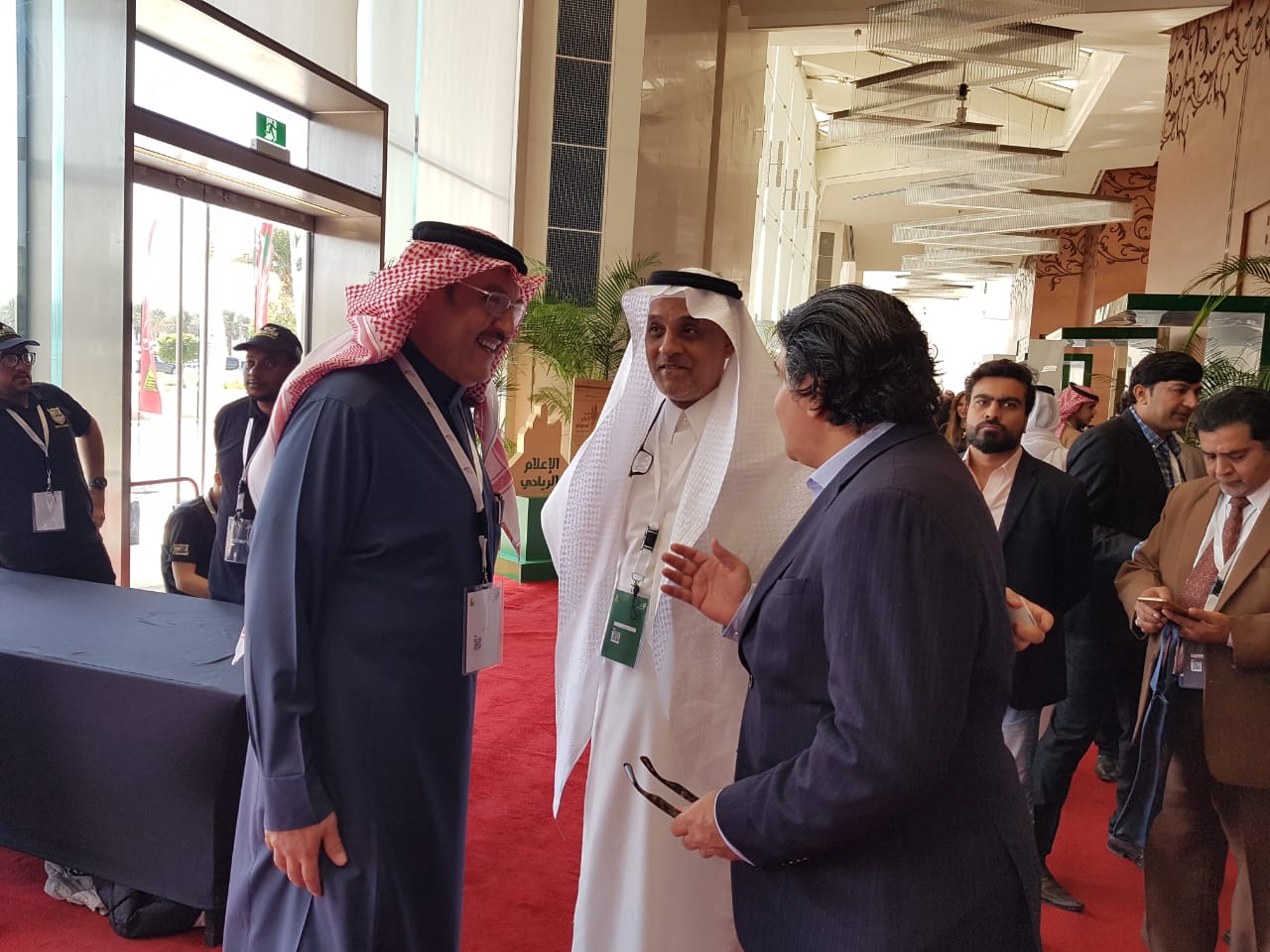 Related Link: International Saudi Media Forum starts in Riyadh
Participants of SMF were of the view that youth can (could) play a pivotal role for the development of the media in Middle East and ethical journalism is the need of the day when "Fake News" practices are blurring the reality.
The title (slogan) of the first-ever Saudi Media Forum was: "Media Industry— Opportunities and Challenges", in line with the developments in the communication environment of the media and social networks.