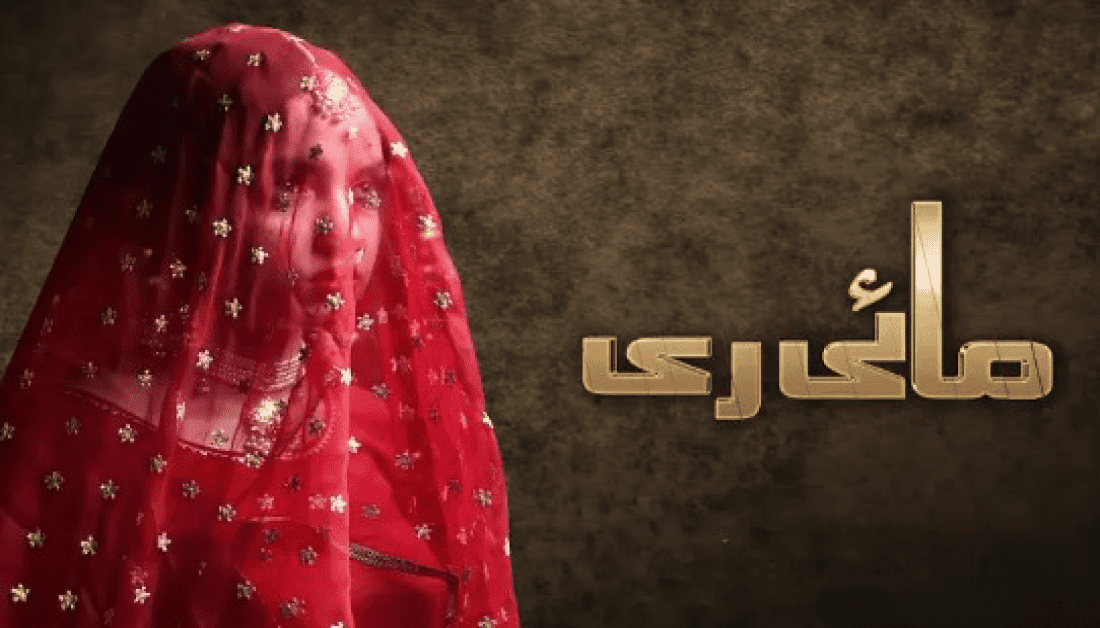 Many Pakistani drama makers are turning from the mainstream love story and family political plots. They are switching to portray some severe issues of society like Sang-e-Maah, Kabuli Pulao, Jindo, Pinjra etc. One of the latest projects on ARY digital is the Mayi Ri drama which has taken over the internet by touching on the issue of child marriage. Learn more about the Mayi Ri drama cast, storyline, timings, OST, etc.
Details of Mayi Ri Drama
Fahad Mustafa and dr. Ali Kazmi has produced it under the banner of Big Bang Entertainment. Meesam Naqvi has directed it. Sana Fahad has composed the script for this project. It broadcasts daily on ARY Digital. This drama highlights the disturbing child marriage culture of our society.
Timings
This drama comes on-air every Monday to Sunday on ARy digital at 7:00 pm.
Who are the actors in Mayi Ri?
Mayi Ri drama has a massive cast, including several talented senior actors like Nauman Ijaz and Maria Wasti and young and emerging stars like Aina Asif and Samar Abbas Jafri. If you want to know about the actors in Mayi Ri, here is the complete cast of the Mayi Ri drama:
Aina Asif as Ainee
Samar Abbas Jaffri as Fakhir
Nouman Ijaz as Zaheer
Maria Wasti as Sameena
Maya Khan as Ayesha
Sajida Syed
Saad Faridi
Amna Malik
Paras Masroor
Usman Mazhar
Diya Mughal
Aina Asif as Ainee
Aina Asif is a young rising star in Pakistan. She has done multiple projects in a few years, including Pinjra, Hum tum, Pehchaan, and Baby Baji. Mayi Ri drama is her debut project in the lead role. She is acting as Ainee, a young girl who forcefully marries her cousin. She is an ambitious girl who falls victim to the cultural stigma of getting married at a young age and faces difficulty in creating her own identity.
Samar Abbas as Fakhir
Samar Abbas began his career in showbiz as a singer. He is only 19 years old and has worked in various commercials. He is playing the role of Fahir opposite Ainsa Asif. Fakhir is married to Ainee at a young age which disturbs his life.
Nouman Ijaz as Zaheer
Nauman Ijaz is a talented Pakistani actor who has worked in some of the best Pakistani dramas in history. He is in the role of Zaheer in the Mayi Ri drama and is the father of Fakhir. He is a patriarchal man who supports child marriage because of his will.
Maria Wasti
Maya Khan
Sajida Syed
Saad Faridi
Amna Malik
Paras Mansoor
Usman Mazhar
Diya Mughal
Rimha Ahmed
Storyline
The story of Mayi Ri drama revolves around the issue of child marriage. It shows a young couple, Ainee and Fakhir, who are cousins and are forcefully married to each other at the will of their families. Despite the resistance, they are bound to a relationship at a very young age. This drama highlights the significant issues resulting in married children's lives.
The Story of Mayi Ri
The Drama that has gained the attention of most drama lovers in Pakistan is based on a cultural issue of Child marriage in Pakistan. The Drama resonates deeply, sparks meaningful conversations, and inspires genuine change.
First episode
Mayi Ri is a watch for you if you want to break from the monotonous repeating storyline. So, start watching it here.
FAQs
How old is Aini in Mayi Ri drama?
Aini in Mayi Ri drama is 14 years old school-going teenager who is married at a young age.
Where can I watch Mayi Ri drama?
You can watch the Mayi Ri drama on ARY Digital television channel every day at 7:00 pm. OR you can also watch it online on ARY Digital's official Youtube channel.