Kaisi Teri Kudgarzi is one of the most anticipated and best Pakistani dramas 2022. The drama comes on air on ARY Digital every Wednesday at 8:00 pm. It is an intense love story that has made everyone hooked up to it. Although Kaisi Teri Khudgarzi drama got criticism at the beginning for depicting false notions of love, the viewers have a different opinion now. The drama is produced by Abdullah Seja under the banner of iDream Entertainment. Some of the top-tier actors are playing their roles in the cast like Nauman Ejaz, Atiqa Odho, Danish Taimoor, and Durefishan Saleem.
Kaisi Teri Khudgarzi Plot
This is one of the dramas that everyone is talking about these days. Kaisi Teri Khudgarzi story revolves around the story of Shamsher and Mehak who belong to different social classes. Shamsher is the spoiled brat of a rich family and falls in love at first sight with Mehak. He gets madly in love with her that he could go to any extreme to get her.
Moreover, Mehak who belonged to a respected and middle-class family despised him for his ways. She tried her best to stay away from him but he tortured her and her family. Forcibly, Shamsher married Mehak. Till this point in the drama, many viewers disdained the topic of showcasing false notions of love.
However, their marriage started another series of problems in their lives. Shamsher's family refused to accept Mehak. To everyone's disbelief, Shamsher left all his luxuries for his love. From that point onwards, viewers had a different opinion towards Kaisi Teri Khudgarzi drama. Every started loving the character of Danish and felt pity for his struggles for his love.
Unexpected Twist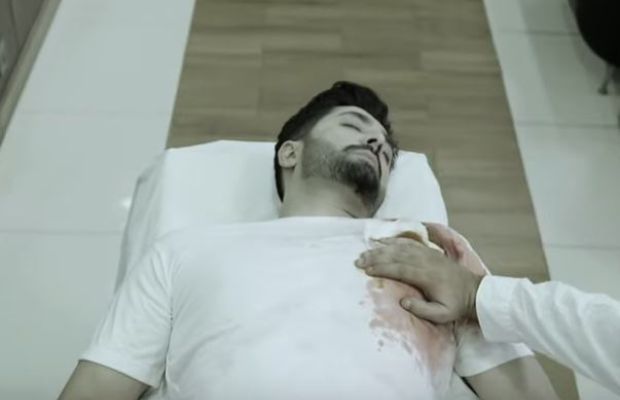 In the recent episode of Kaisi Teri Khudgarzi drama, the typical miraculous plot is broken. Only when the viewers were happy about Shamsher and Mehak, the drama stands at crossroads after the death of Shamsher. It, hardly, ever happens, in Pakistani dramas, that the hero of the drama dies. But, we have seen it here with a question in mind about the future of Mehak and their unborn baby.
Will Mehak take revenge for the murder of her husband? Will Agha Sahab apologize to her? Will Mehak forgive Shamsher's family? To find out more about it. Stay tuned to watch the last episode.