The ever-stunning Hania Amir has always mesmerized her fans with her gorgeous looks. She looks pretty in whatever she wears and that makes her special. From eastern to western, whatever Hania wears, she makes sure to leave her fans spellbound. Here we have got a collection of pictures in which Hania flaunts the grace with her luxuriously beautiful saree. Take a look!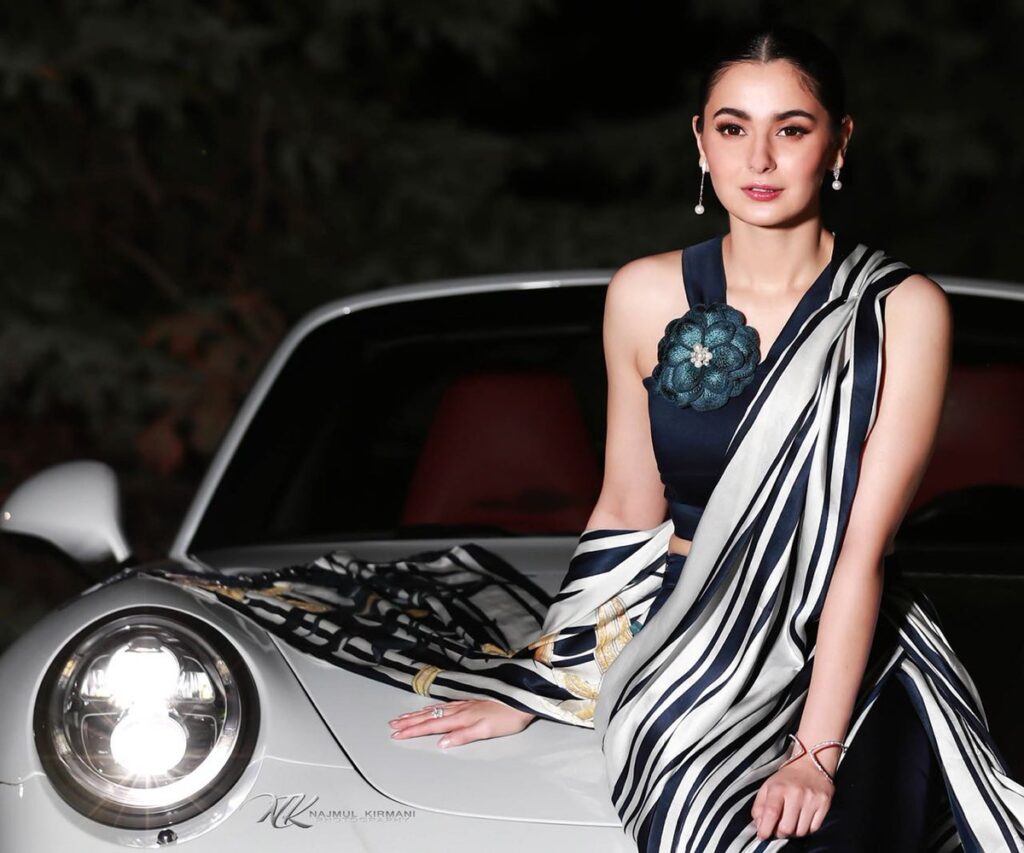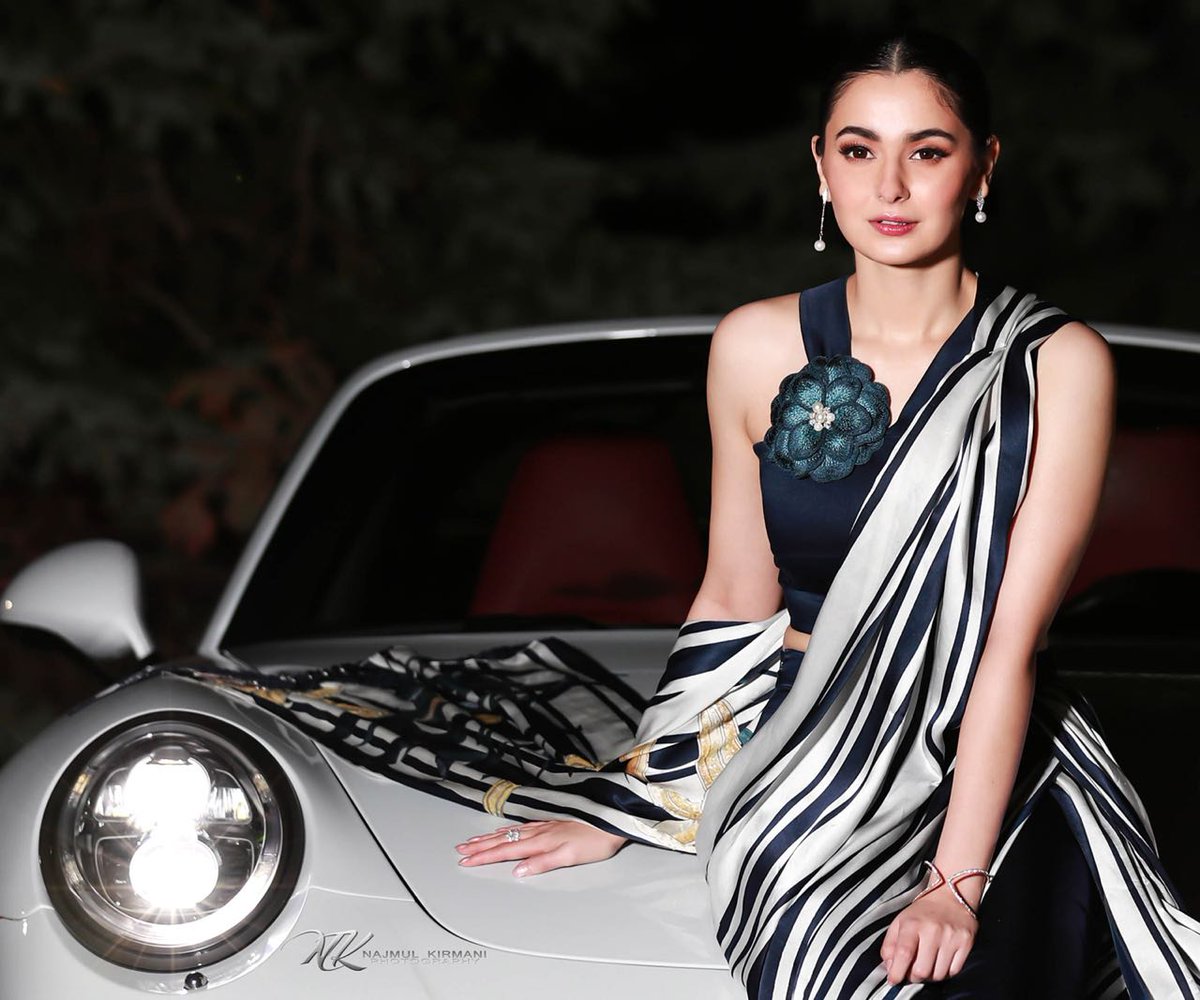 Hania Amir Flaunts Sensational Saree Look!
Check out these mesmerizing pictures of Hania Amir wearing most beautifully designed sarees that will leave you stunned. Have a look!
Hania Amir All Covered In Rainbow!
This is the latest picture of Hania wearing a rainbow saree that is so elegant and vibrant to enhance her gorgeous looks. The stuff of this saree also looks luxurious and perfect to wear at semi-formal as well as formal occasions.
Her no-makeup look is looking perfect with this colourful saree and Hania has definitely carried it with grace.
The Floral Delicate Pink Saree!
Hania Amir seems to be standing amid a garden of pink flowers spreading fragrance all around. This floral delicate saree is an epitome of grace and Hania has made sure to carry it with a class!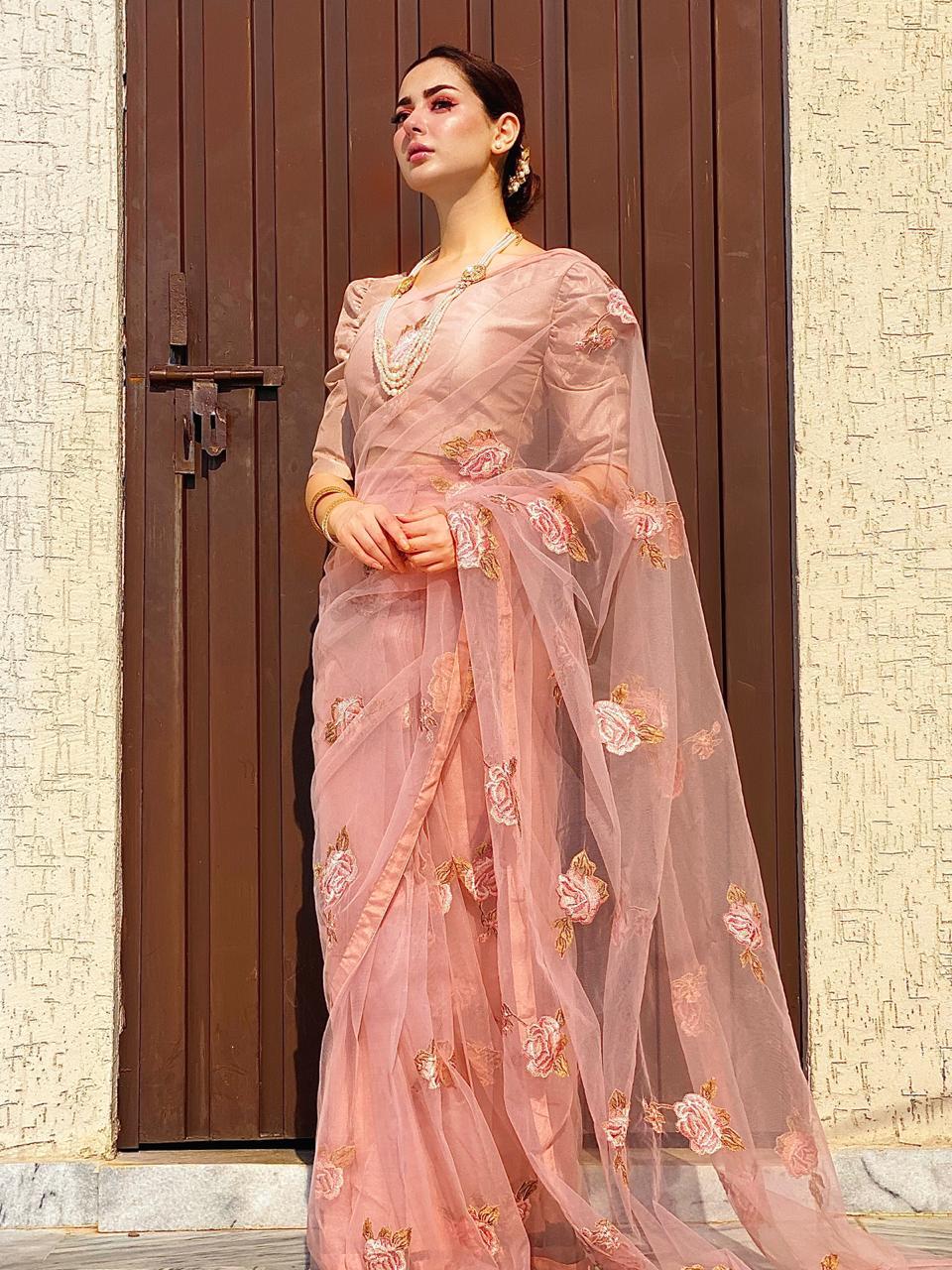 Hania in Glitzy Maroon Saree!
Looking for something exquisite to wear on wedding? Check out Hania' glitzy maroon saree that is making her look hot an stunning. The net clothing and embellishment settled all over the saree has made it a masterpiece.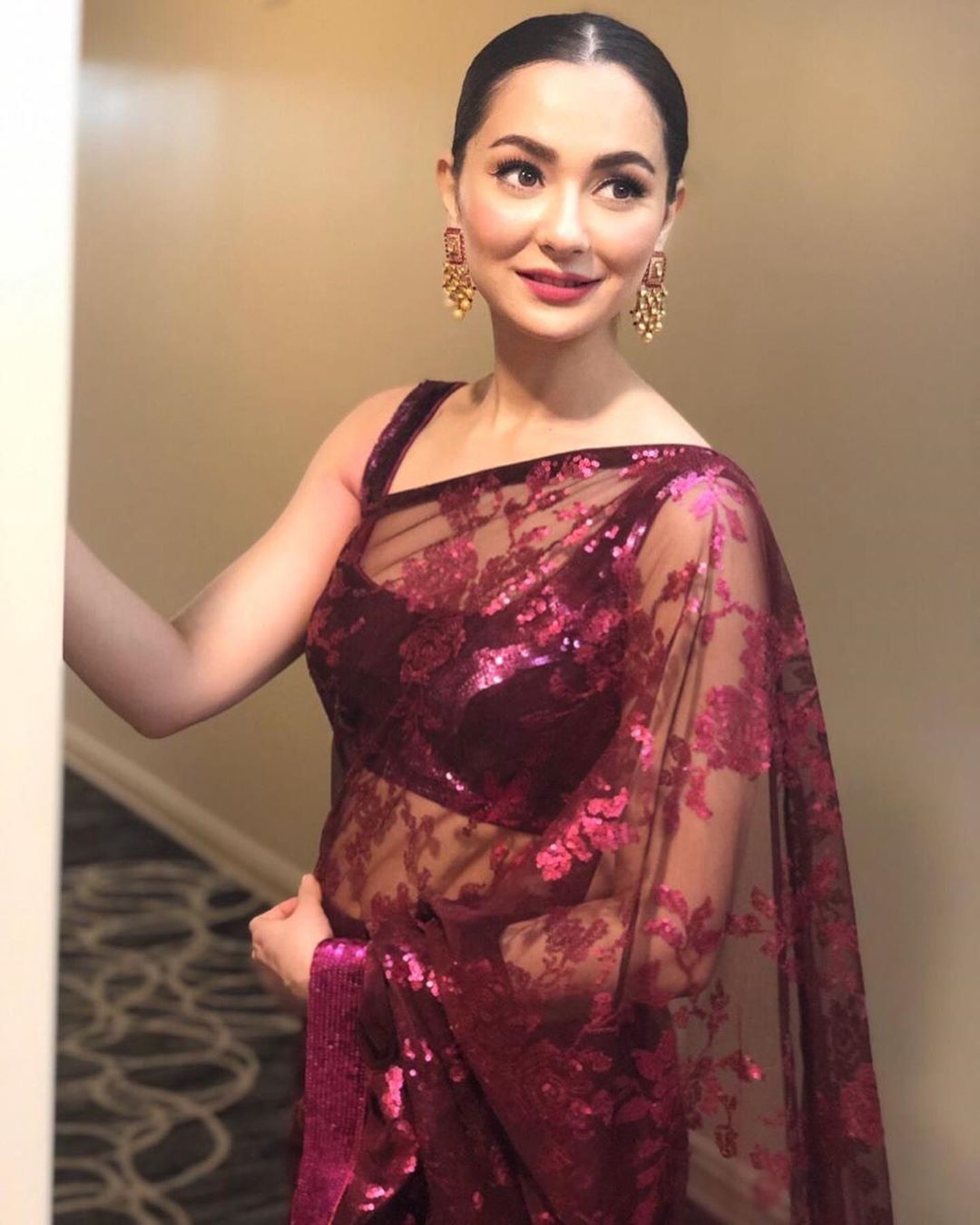 Simple Yet Elegant Red & Black Lining Saree!
Go simple yet elegant with this beautiful red and black lining saree on semi-formal occasions. The silky look of the cloth has beautified this saree while making Hania look outclass!
When White Is All About Grace!
Hania Amir looks stunning in luxurious white saree. The borders are finely studded with fancy embellishment hile the delicate see-through fabric gives this saree a classy look.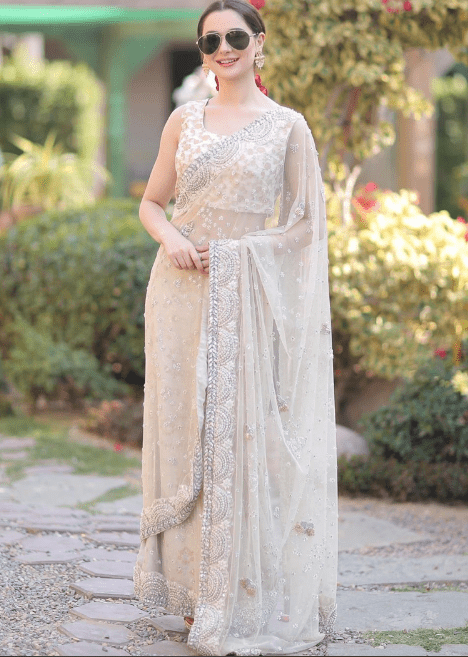 Hania Slaying in Mauve Saree!
Mauve colour is rarely available specifically when it comes to clothing collection. Saree looks so stylish on Hania in fancy mauve. Take a look!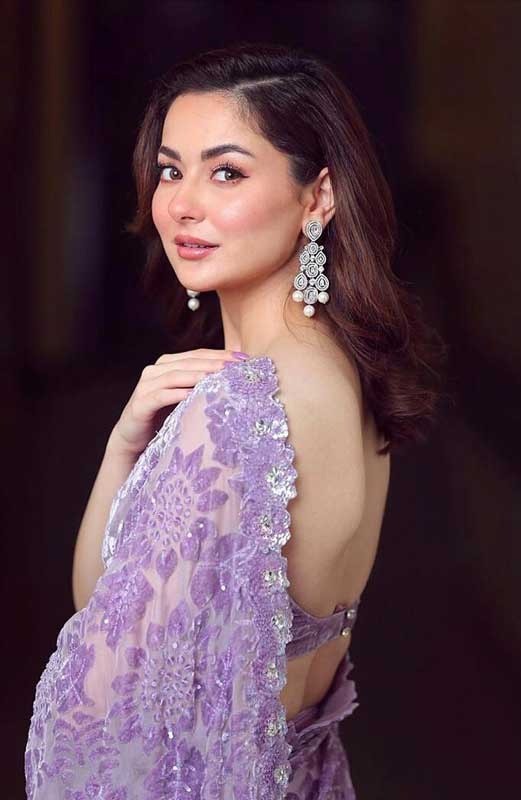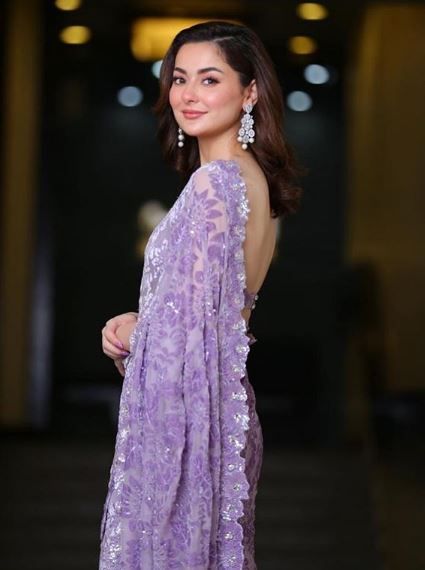 Classic Black Saree With Floral Touch!
Here we have got a picture of Hania Amir when she donned elegant black and white classic saree with a floral touch.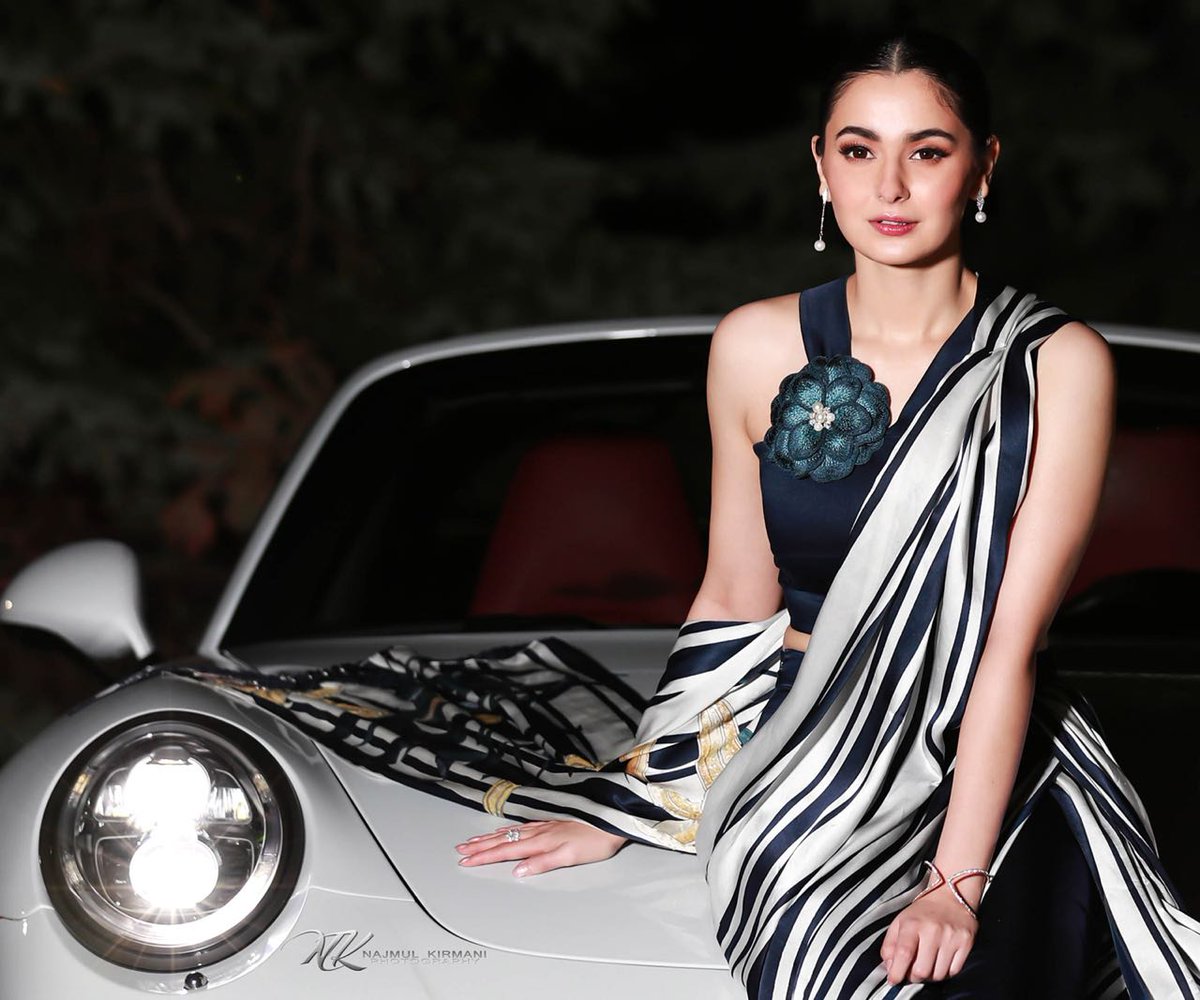 Simple Dull Beige Saree!
Simplicity has its own charm and Hania makes it evident with this classy dull beige saree.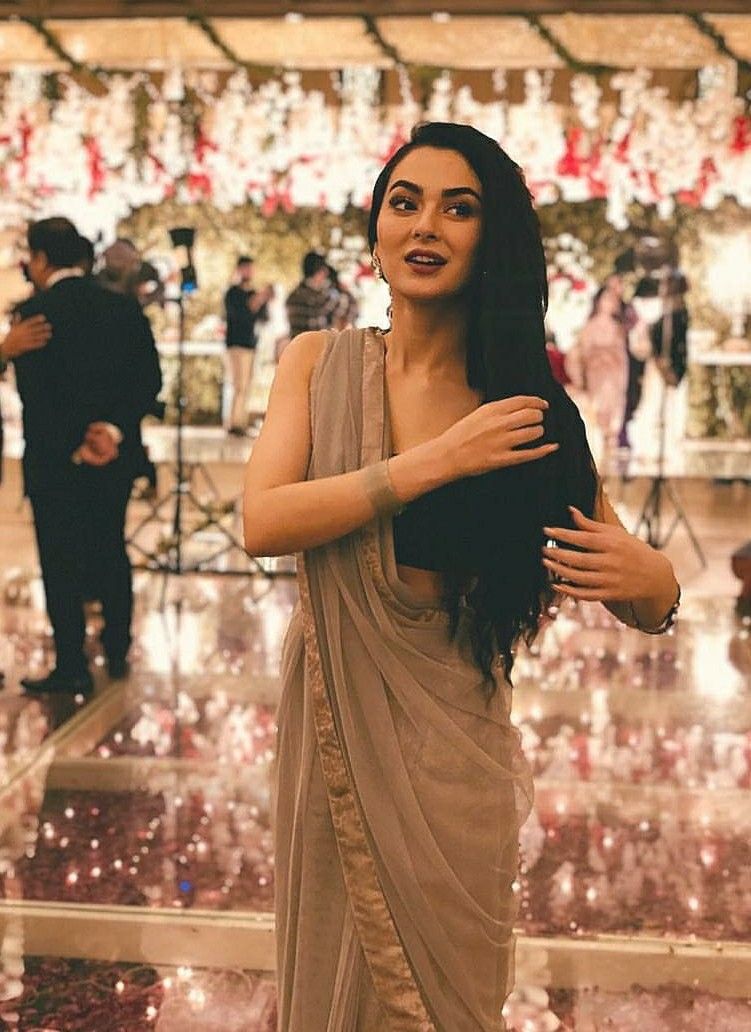 When Hania Dressed Up In Saree With Modish Touch!
You might never have seen such a stylish saree before. This is a creative merge of traditional and modern saree that has enhanced the gorgeous personality of Hania.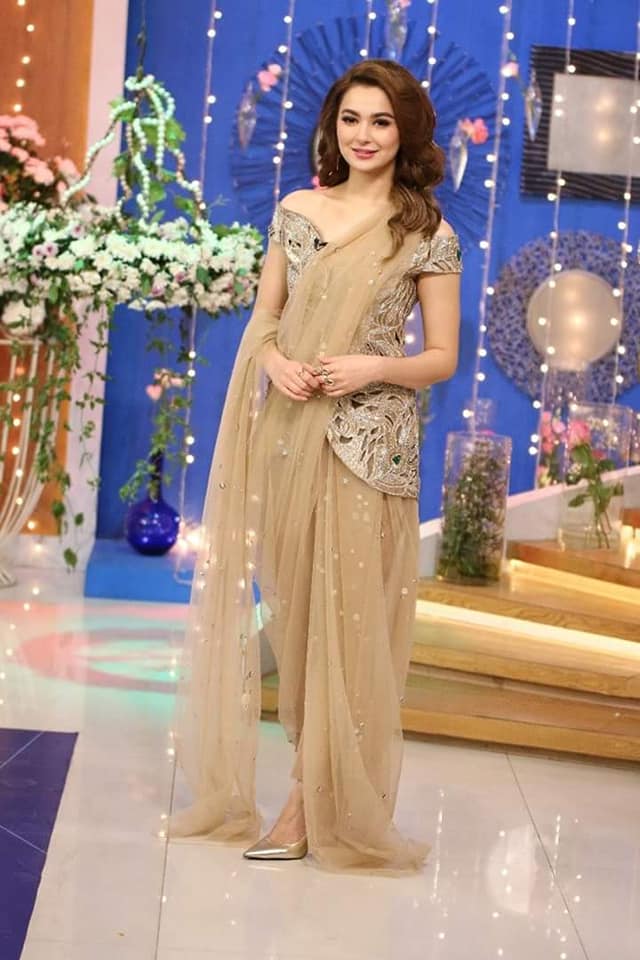 So, which one is your favourite saree that Hania has donned? Share your valuable feedback with us!