Hania Amir Reveals Ukhano's Wife's Name
Hania Amir is known for her witty style and remarks on social media. The young celebrity is always up to something on her Instagram. If you have been following her for some time, you know that she is a big fan of the latest trends & pranks and leaves no stone unturned to carry them out with or on her friends.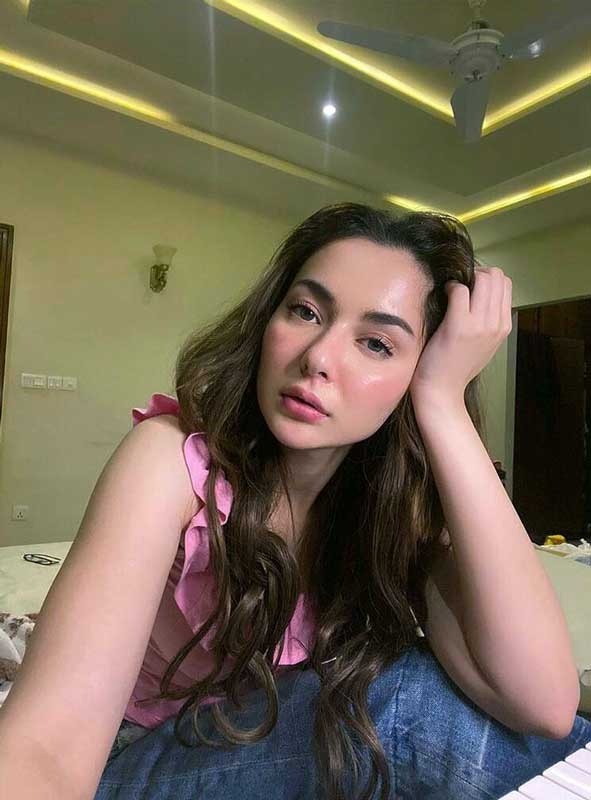 In her latest Instagram stories, she has shared another prank with her newly married friend Ukhano. So, what was this prank about, and what did she do? Let's find out together:
Hania Amir's Funny Prank With Ukhano!
Hania Amir, in her latest stories, reposted a prank from Ukhano's account. The two did a funny prank for their audience together, which Amir reshared from Umar's Instagram account. Keeping the suspense aside, since I am sure you have had enough of that already, the friend's duo gave in to the TikTok friend. You can usually find two doing the same individually on their accounts since they are both excessive social media users and trend followers.
Coming to the prank, here is the video that Hania Amir reshared on her stories from Ukhano's:
Needless to say, both were really good at it and did a pretty well job of flawlessly integrating the entire car story.
What Are Hanir & Ukhano Up To?
Now, comes the point to ponder over. What are Hania and Ukhano up to? Hania is known for her actions while the latter is famous for YouTubing and Instagram content. This time around, it looks like the two have come together to work on some exciting project mutually. Though we do not know the details, the same day, Ukhano's wife who he recently got married to took over his stories and shared the snippets of all the work happening as well.
But, before that, we can see Ukhano complaining to Hania about why she didn't attend their wedding. We can also see Hania making fun of how his wife has been completely private and the public does not even know her name yet. She refers to her as 'Khazana' to compare her to a treasure and how she is hiding from the public by being so secretive.
Here is the video of Insta stories:
The BTS Of The Secret Project:
Coming to the topic again, we can guess that the two are working on some shoot for a brand. In the stories, you can see Hania in multiple eastern and western attires. She has changed clothes multiple times and all the ring light and fancy cameras positioned to her place where she is sitting only points toward a shoot.
Here is the video for you to see and make your guesses:
Whatever Hania Amir and Ukhano are up to, we will get to know about it soon as they reveal it. Notwithstanding our controversial opinion of Ukhano and the allegations he still has to prove (and we are waiting for that satisfactory innocence proof as well!), we do know that he is talented and produces good content. Let's wait to see what the two come up with!