From 2019 to 2020 – Everything About Pakistan Showbiz Industry This New Year
Pakistani showbiz industry might not have the sass of Bollywood or Hollywood, but it has its own stories filled with ups, downs and a lot of gossips. The end of 2019 and the beginning of this year was another phase filled with lots of happenings in Pakistan Showbiz.
Let's review everything that went down in Pakistani showbiz as we left 2019 and entered 2020.
Must Read, List of all showbiz related news from Pakistan
#IqraYasirDaViyah
If you are on social media, this hashtag is something you would have definitely come across. The ever-controversial Yasir Hussain got married to the lady love Iqra Aziz in an intimate ceremony filled with friends and family.

Syra & Shahroz Married No More!
In an unexpected turn of events, after the rumours of the two beings separated circulating, Syra Yousuf and Shahroz Sabzwari's divorce speculations were put into rest when it was confirmed the two weren't together anymore.
Eman Suleiman Gets Married
The model cum actor Eman Suleiman got married in a simple yet intimate affair and made it across the Instagram and Twitter trends for her absolutely gorgeous yet supremely simple wedding.
Bushra Ansari Gets Divorced
Seems like this is more about marriages and divorce, but unfortunately the Queen of entertainment, Bushra Ansari, also got divorced after a marriage of 42-years this year. She revealed the reason for her divorce as familial problems in a TV show.
Zindagi Tamasha Delayed
The release of Zindagi Tamasha, which is sure to be a masterpiece by Sarmad Khoosat was set to release on 24th January, but it was delayed. Even after being cleared by the censor board, the complaint was filed against this team, which has delayed the launch of the most anticipated movie in recent times.
Hania & Sheheryar's RomCom
Hania Aamir and Sheheryar Munawar will be starting together in a romantic comedy, expected to release by the end of 2020. The movie was previously titled as Pardey Mein Rehny Do with Ahsan Khan as the lead and Mohsin Ali as the director. However, now Hania and Sheheryar will be seen as leads while Wajahat Rauf will be directing the movie. The title is yet to be announced.
Load Wedding Wins Big
Mehwish Hayat and Fahad Mustafa starrer movie Load Wedding wins big at the Gold Movie Awards in London. Making Pakistan proud, the movie bagged Best Foreign Film and Best Cinematography awards.
Meray Pass Tum Ho Ends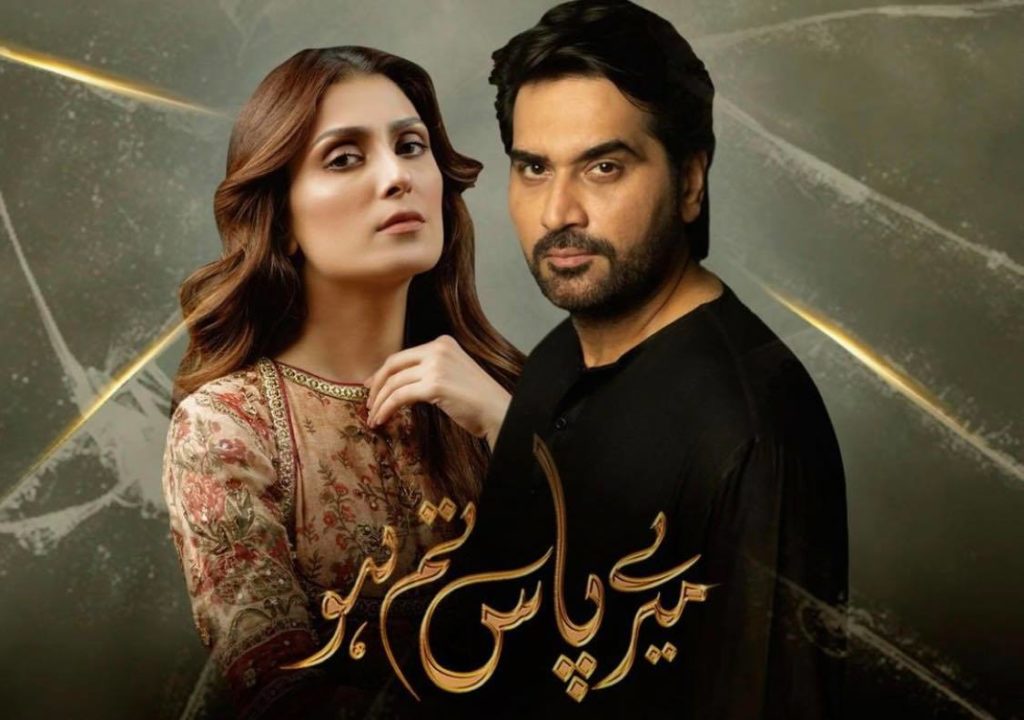 The much-hyped up and controversial drama Meray Pass Tum Ho comes to an end with Danish dying of a heart attack. The writer Khalil-ur-Rehman Qamar has announced to the heartbroken fans that they can expect a sequel.
Saba Qamar & Zahid Ahmed Star Together
The absolute perfectionists when it comes to acting, Zahid Ahmed and Saba Qamar have signed a film together that will be showcasing this Bakra Eid. Nayyar Ejaz, Syed Jibran, and Sohail Ahmed will also be starring in the movie.
Actress Alizey Shah Scandal
Among the victim list comes Alizey Shah who has also fallen prey to a fake scandal. Recently, the nude and unacceptable fake pictures of the rising celebrity were circulated on the internet.