Are you excited to watch the last episode of Merey pass tum ho Episode 23 which will be aired today 18th Jan 2019?
Blockbuster Drama 'Meray Paas Tum Ho' Makes Way to Cinema for Finale
The drama industry of Pakistan has been producing some exceptional quality content over a long period while hooking up the viewers till the last episode. Though every drama is remarkable in its production, direction, acting, story, etc. but there is the most popular, record-breaking blockbuster drama serial 'Meray Paas Tum Ho' which has stunned everyone around from the first episode till the date.
Must Read, Merey Pass Tum Ho Drama Synopsis 
Super-hit drama serial 'Meray Paas Tum Ho' is finally coming to an end and it will be screened in all big cinemas across the country. Isn't it something interesting to learn that a drama is going to be showcased in the cinema? This is what shows how much hype this drama has gained and continuously increasing till the time its last mega episode will be aired.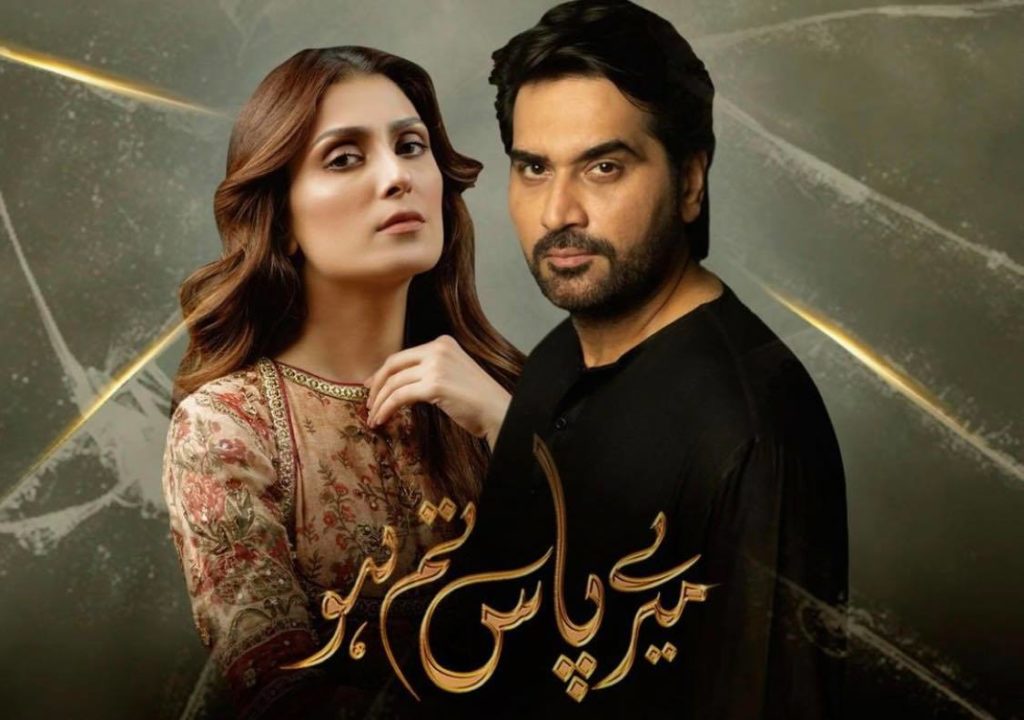 After ruling on television screens and social media feeds for 5 months, the super-hit serial 'Mere Paas Tum Ho' is finally coming to an end and its last episode will be aired on 25th January instead of January 18.
The channel announced the breaking news through the Facebook post and wrote: "The biggest drama serial in the history of Pakistan television is coming to an end. Watch the last mega double episode of 'Mere Pass Tum Ho' simultaneously on Ary Digital and cinema across Pakistan on Saturday 25th Jan 2020 at 8:00 pm." The serial featuring Humayun Saeed, Ayeza Khan, Adnan Siddiqui and Savera Nadeem in the main roles have received an unexpected response from the viewers.
Actor Adnan Siddiqui also shared his thoughts and said: "It's just amazing. When I did this drama, I did it like any other drama."
Adnan defines the role of Shahwar Ahmed, a successful businessman who is shown as Mehwish's love interest. His wife, Maham lives in the US due to their marital issues. The actor revealed initially he wasn't too sure about playing a villain like Shahwar. "I also had an argument and intense discussion with Humayun Saeed about whether I should play the role of Shahwar or not." He joked that Humayun mostly takes up the hero's role and ends up giving him the villain to play.
The most amazing story of this drama has been written by Khalil-ur-Rehman Qamar and 'Mere Paas Tum Ho' revolves around the story of a couple, Mehwish and Danish, whose love marriage ends as Mehwish choose a wealthy man Shahwar over her husband. The role of their cute innocent son in the drama played as Rumi by Shees Sajjad Gull has made people smile on every dialogue from ear to ear.
What is the Expect in the last episode of Merey pass tum ho?
Has your level of curiosity turned sky-shooting with every passing minute while thinking about what will be the end of this drama? The same way I am feeling and have predicted for the wind up of 'Meray Paas Tum Ho'.
As per the plot of the story, it is being portrayed that life partners shouldn't deceive each other at any cost and the affirmation to stand by this thing has been designated to Danish who is Mehwish's husband. The role of Rumi's teacher Hania and proposal for the marriage for Danish has turned the situation confused and piled up with the twists so it is really difficult to predict whether Danish will go with his nature of showing sincerity to Hania or his ex-wife Mehwish. As the couple got divorced according to Mehwish's will, revival doesn't seem to be possible in this case. However, Danish might be meeting Mehwish now and forgiving her while leaving the idea behind for getting married to Hania. In this case, it will be a deceitful and painful situation at Hania's end to face disappointment from Danish.  It is quite possible that Mehwish would play her role to compensate in this vary situation by making Danish and Hania unite for life and lead a peaceful life of her own. Well… these are merely predictions and nothing to do with the reality till the drama's last episode gets aired on the screens. I hope to see a happy and justified ending!