By Nadir Ali
Insecurity is an issue that plagues women across the globe, and Pakistan is no exception. It is difficult for women to live fearlessly because of a patriarchal society and the dearth of legal and social protections for them.
The deeply ingrained patriarchal society in Pakistan is one of the main causes of the insecurity experienced by women. Women aren't accorded the same rights and privileges as men because they're supposed to be men's servants. Contrarily, men are expected to have total control over their families and are seen as the heads of households and breadwinners. This mentality makes it challenging for women to assert themselves and their rights. The hostility and violence frequently directed at women who attempt to subvert this patriarchal system only serve to increase their sense of insecurity.
Similarly, the absence of social and legal protections for women in Pakistan is another factor making them feel unsafe. Domestic violence, sexual harassment, and discrimination are just a few of the problems that women in Pakistan face, but there are few legal and social channels for them to seek justice. The laws that are in place to safeguard women are frequently not upheld, and women who speak out against their abusers are frequently stigmatized and shunned. When women are subjected to abuse or harassment, it can be difficult for them to come forward and seek assistance, which only increases their insecurity.
It is crucial to provide women in Pakistan with legal protection for a number of reasons. It is vital for advancing gender equality and reducing violence against women. Legal protection can give women the tools to seek justice and hold abusers accountable while also serving to deter future abuse. It can help women become economically independent and provide for their families as well as themselves. Legal protection can support the advancement of social and cultural change by opposing the ingrained gender roles and norms that support discrimination and inequality.
Simultaneously, women in Pakistan have long endured numerous difficulties because of their gender. One of the most important problems that women face on a daily basis is discrimination. Other issues include harassment, violence, and unequal access to opportunities. Therefore, it is essential to provide a legal protection in order to assist them in securing their rights and protect them from abuse and discrimination.
Therefore, legal protection is crucial for women's rights because it gives them a framework within which their rights can be protected. Without legal protection, women are defenseless against different types of abuse and discrimination and are unable to stand up for their rights. Legal protection offers a way to uphold women's rights and make those who abuse violence and discriminate against them answerable for their deeds.
Nevertheless, despite existing legal frameworks, Pakistan faces significant difficulties in putting these laws into practice. The needs and difficulties faced by women are not effectively met by the legal system. Laws are frequently not followed, and women frequently receive no justice as a result of ineffective legal systems.
Contrarily, domestic violence is one of the main situations that call for legal protection. Pakistan has a high rate of domestic violence, and partners or family members frequently abuse women physically, sexually, or emotionally. Although there are laws in place to protect women from domestic violence, they are not effectively enforced, and women frequently choose not to report such incidents out of fear of retaliation or social stigma.
Regarding women's access to employment and education, legal protection is also necessary. Due to cultural and societal norms that prioritize the roles of women in the home, they face numerous obstacles when trying to access opportunities for education and employment. Despite laws that guarantee women's rights to education and employment, there is still a sizable gap between what women can access in terms of these opportunities.
Further restricting their ability to find and keep a job is the fact that women frequently experience harassment and discrimination at work. The legal system must make sure that women are shielded from such harassment and discrimination and given equal opportunities to pursue their careers. Although there are laws in place to address these issues, there is a sizable gap between the laws and how they are applied. The legal system must therefore be more effective in upholding women's rights and holding offenders accountable for their deeds.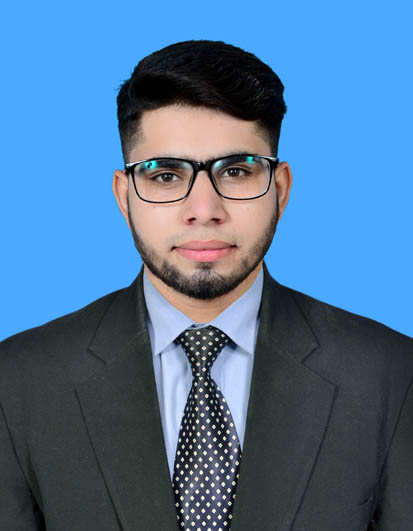 Nadir Ali holds a bachelor's degree in Strategic and Nuclear Studies from the National Defense University, Islamabad. He has written for Modern Diplomacy, Pakistan Today, Pakistan Observer, and numerous other publishers. He tweets at @hafiznadirali7 and can be reached at hafiznadirali7@gmail.com