By Nadir Ali
Pakistan has a diverse population made up of different linguistic, racial, and religious groups. However, marginalization and discrimination against minority groups are common occurrences in the country. Since the country's founding, the status of minorities' rights has been a contentious topic. The state's inability to provide minorities with equal opportunities has led to an increase in prejudice, violence, and forced conversions.
The state has also failed to provide minorities with equal opportunities, which has exacerbated discrimination, violence, and forced conversions. No matter their religion, ethnicity, or gender, all citizens in Pakistan are guaranteed their fundamental rights under the constitution. The freedom to practice one's religion and express one's beliefs is one of the rights that religious minorities have under the constitution. Despite these constitutional protections, there are still numerous instances of violence and discrimination against minorities in Pakistan.
The legal system of the nation also offers specific defenses for religious minorities, such as the blasphemy and anti-terrorism sections of the Pakistan Penal Code. Although false accusations have frequently resulted in imprisonment or even death, these laws have frequently been abused to target religious minorities. Furthermore, the state has done nothing to stop those who commit such crimes, allowing them to go unpunished.
Socioeconomic difficulties also affect minority communities in Pakistan, further marginalizing them. Religious minorities frequently experience prejudice in the areas of education, employment, and housing, which results in fewer economic opportunities. In turn, a lack of economic opportunities causes a lack of political representation, which makes it harder for minorities to fight for their rights.
In Pakistan, religious minorities are subjected to a variety of violent acts, such as targeted killings, forced conversions, and denial of access to essential services like healthcare and education. While several global human rights organizations have also brought attention to the plight of religious minorities in Pakistan.
There are several things that need to be done to improve minority rights in Pakistan. Minority rights protection laws and policies must be put into effect, and this responsibility falls on the government. The government must also take action against those who violate the rights of minorities including holding those accountable who abuse the law to persecute religious minorities.
The government must act to address the socioeconomic difficulties minority communities faces, such as discrimination in housing, employment, and education. This might include affirmative action laws that guarantee minorities equal opportunities. In order to understand the grievances and concerns of minority communities, the government must engage in dialogue with them. The government needs to take steps to foster interfaith harmony and increase trust between minorities and the state.
Minority rights in Pakistan continue to be a divisive topic that needs quick resolution. Minorities in Pakistan endure a variety of forms of prejudice, violence, and marginalization despite constitutional guarantees and legal protections. Minorities have been marginalized and are unable to fully participate in society as a result of institutionalized discrimination and the lack of application of existing laws and policies.
The government must take decisive action to address the issues minority communities face if it is to improve the situation of minorities in Pakistan. This entails seeing to it that the rules and regulations already in place are followed, prosecuting those responsible for the mistreatment of minorities, addressing the socioeconomic difficulties minority communities face, and fostering interfaith harmony by fostering communication and trust.
In promoting the rights of minorities in Pakistan, the international community also has a part to play. International human rights organizations and foreign governments ought to communicate with the Pakistani government to express their concerns about the country's treatment of minority rights and to support initiatives aimed at resolving issues that minority communities face.
In the end, a democratic and pluralistic society in Pakistan cannot be realized without the protection of minority rights. To guarantee that all citizens, regardless of their religion or ethnicity, can take advantage of their fundamental rights and fully engage in the political, social, and economic life of the nation, the government must act decisively.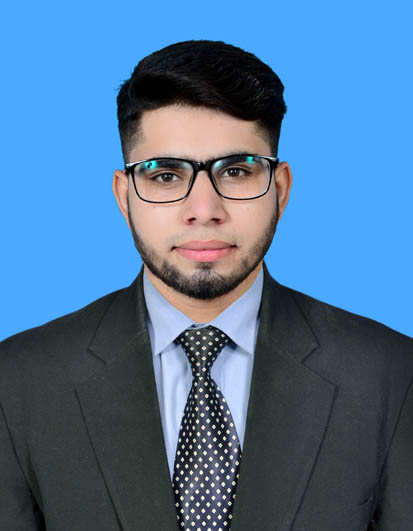 Nadir Ali holds a bachelor's degree in Strategic and Nuclear Studies from the National Defense University, Islamabad. He has written for Modern Diplomacy, Pakistan Today, Pakistan Observer, and numerous other publishers. He tweets at @hafiznadirali7 and can be reached at hafiznadirali7@gmail.com
Disclaimer:
The views and opinions expressed in this article/Opinion/Comment are those of the author and do not necessarily reflect the official policy or position of the DND Thought Center and Dispatch News Desk (DND). Assumptions made within the analysis are not reflective of the position of the DND Thought Center and Dispatch News Desk News Agency.