By Hamid Khan Wazir
ISLAMABAD: The fuss created by the widely-debated and extensively-shared videos of the tragic incident, involving the actress-cum-model Uzma Khan and her sister Huma Khan, is yet to die down as it triggered a debate whether or not justice would be done in this regard.
Dr. Shireen Mehrunnisa Mazari, the Federal Minister for Human Rights, took part in the debate and vowed, "We stand with the principle and the powerful like others must all be held accountable if they break the law."
The videos which engulfed the social media like wildfire the other day; wherein both Uzma Khan and Huma Khan could be seen pleading for mercy and pardon from an infuriated woman, whom she claimed were the daughters of business tycoon Malik Riaz.
Uzma Khan said that she officially engaged Hassaan Niazi as her legal counsel.
She twitted, "I have officially engaged my legal counsel, who will fight my case and help me through with this legal battle! Please get in touch with @HniaziISF for any queries that you may have."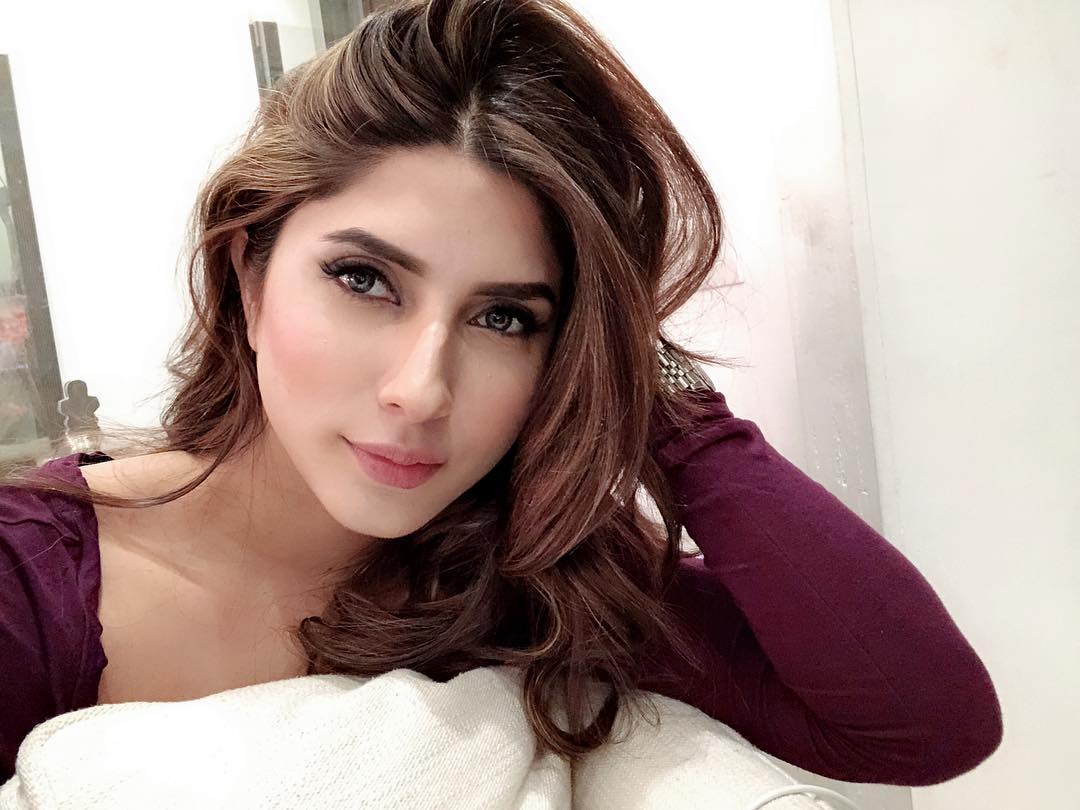 Earlier, Hassaan Niaz asked Shireen Mazari, "Plz at least crosscheck these sections. You yourself with burn this weak FIR. We want you to standby against the most powerful and we all know you can #UzmaKhan."
She took no time and responded, "We stand with the principle that the law is for all & all must be equal before the law. I have not commented on the FIR – merely put out the document as received. Police must now investigate & uphold the law. The powerful like others must all be held accountable if they break law."
It is pertinent to mention here that Uzma Khan on Thursday filed a complaint against women whom she claimed were the daughters of business tycoon Malik Riaz after the women allegedly broke into her house with gunmen and instigated violence.
"I have been shamed, harassed, been threatened to kill in the past 3 days. I feel like I have nothing to lose now and I have decided to fight the strongest people of Pakistan," she said in a statement. "For me it is either I get justice or I get killed but there will be no turning back now," she added.
"I will fight against daughters… of Malik Riaz who stormed into my house around midnight with 12 gunmen. I request the police to register my FIR and conduct me and my sister's medical examination before our wounds start to heal. I hope I am as much Pakistani as Malik Riaz," she vowed.
Earlier, Usman's wife, Amna Usman, in his video message, responded to the twitter spat that her husband Usman Malik has no relation with Malik Riaz and he was not part of the immediate family. She said that all these were doing just to malign Malik Riaz.
"There is a personal spat between Hassan Khan Niazi and Malik Riaz Hussain and Niazi is just trying to get money out of it," she alleged.
She alleged, "He approached for an amicable resolution of the matter the girls being given money, which we refused because we are on the right."
"I repeatedly gave warnings to this girl to save my marriage as she has an 11 year old son," she added.
However, she accepted, "I know that my husband was the person whom to be blamed."
"I did all these because Uzma has affairs with her husband and she was not in her own house but it was her husband's second home; hence I has alright to enter into my husband house without permission," she added.
On the other hand, Uzma appealed to the government, Prime Minister Imran and army and police to give her justice as she was harassed and publically malign worldwide.
Separately, Hassaan Niazi twitted, "We are at phase 6 defence police station police is not registering the FIR despite so many video evidence. They have no even summoned the other party as they think family of Malik Riaz is above the law."
To which Punjab police from its official account responded on twitter, "Punjab police believes in and works for the establishment of the rule of law. Nobody is above the law. Punjab police will ensure that law takes its own course. Legal action has already been initiated and will be taken to its just and logical conclusion."
Senor Anchor Arshad Sharif among few senior journalists, who posed a direct question to those in power whether justice would be done with Uzma and twitted, "Under article 14 of constitution of Pakistan, the dignity of man and privacy of home, shall be inviolable. Can PM Imran Khan and CM Punjab Usman Buzdar ensure actions against culprits? Has an FIR registered? Culprits arrested on the complaint of Uzma Khan?
Responding to his twits, DIG Operations Lahore twitted, "In the subject matter, application has been received; legal action initiated; medical examination conducted; FIR is being registered. Law will take its course."