Highlights for UAE Remote Work Visa
Introduction
Benefits of UAE Remote Work Visa
Documents required for UAE Remote Work Visa
How to Apply?
Cost
FAQs
Introduction
UAE allows individuals from around the world to get residence permits without any sponsor. UAE Remote Work Visa is one of the ways how you can stay in UAE while you work remotely for other nations. After getting this visa, the visa holders can enjoy the facilities of local telecom, utilities, education, and digital infrastructure.
It is an opportunity for international workers to live and contribute to the professional workforce of the UAE while working remotely. So, even if your employer is somewhere outside of UAE, you can still be here under the residence permit given by UAE Remote Work Visa. This visa permit lasts for up to 12 months after which it has to be renewed. For more details, keep reading this article till the end.
Benefits of UAE Remote Work Visa
Ever wondered why UAE is promoting this virtual working program? It is because of enhancing its potentially professional workforce. However, the benefits are not only for the country. The visa holders can enjoy more while working remotely in UAE. Here are some of the benefits of a UAE Remote or Virtual Work Visa:
Digital nomads can enjoy the luxuries and recreational activities of the UAE while legally working for international employers.
Health Care Facilities: United Arab Emirates has a state-of-the-art health care system for everyone living in the country. Not only nationals but ex-pats can enjoy the facilities of health care across 150 specialities. Dubai Health Authority (DHA) ensures an efficient healthcare system in UAE for locals as well as foreigners.
Access to Amenities: After getting your Virtual Work Visa, you will get a United Arab Emirates ID card. This national identity card can help you a lot in accessing the amenities in Dubai including education, banking, house rentals, phone service, and more. All of these amenities are accessible by UAE Remote Work Visa Holders despite their nationality. Moreover, they can also relocate to Dubai with their family if the application is approved by the concerned UAE authorities.
Avail Yourself of the Tax-free Lifestyle: One of the major reasons why Dubai is a desirable place for working remotely is the lack of taxes on individuals. Every living in UAE is exempted from income tax, corporate tax, and taxes on dividends and interest. Therefore, the workers can get the highest disposable income in comparison to other tax-imposing countries. So, save more income for yourself while working remotely in UAE.
Fast Internet Connection: For all remote workers, an internet connection is a basic necessity. In UAE, they do not need to worry about poor internet connection because the internet speed is 189,27 Mbps and mobile connection is 273.87 Mbps. There is a top-notch 4G connection that allows smooth and disturbance-free Zoom Calls, streaming, and an efficient work environment.
Documents Required for UAE Remote Work Visa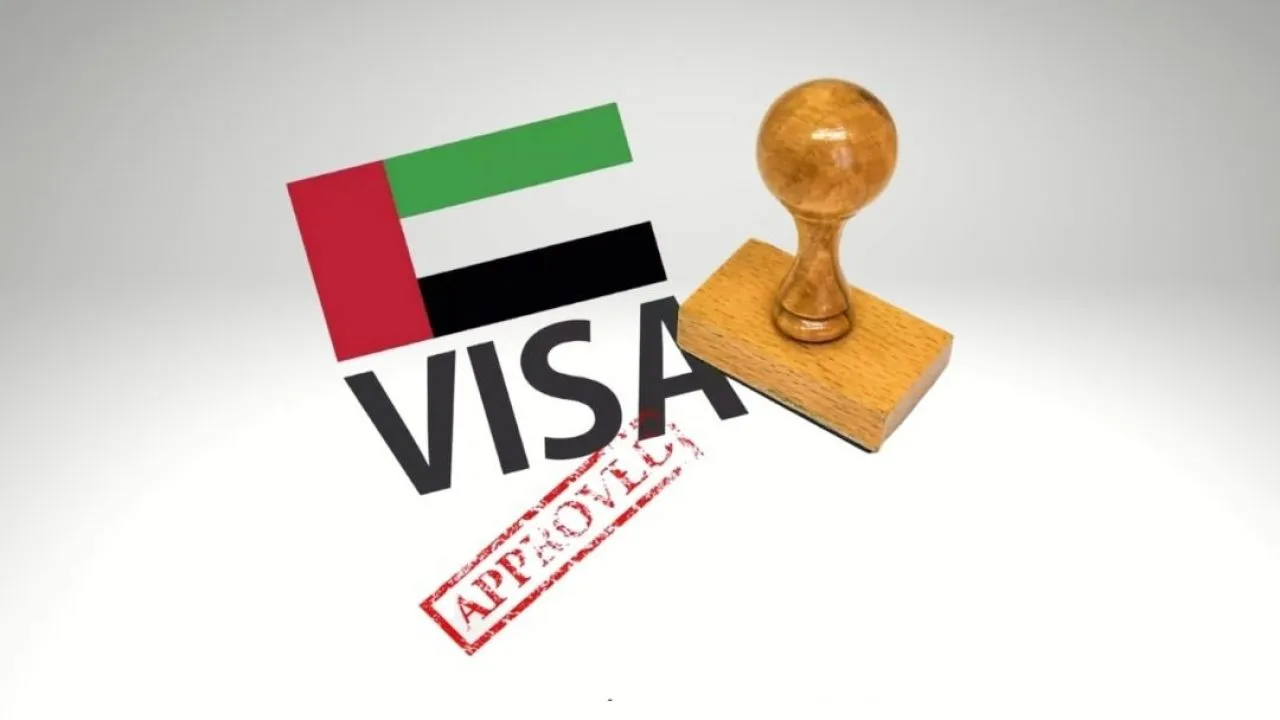 To apply for UAE Virtual Working Program, all the applicants must provide the following necessary documents.
A valid passport for at least 6 months.
Valid health insurance in UAE.
Proof that you work for an organization remotely.
These are the proofs that every applicant has to provide. However, there are other additional requirements for specific applicants.
Additional Documents for employees:
Proof of employment from a current employer with a minimum of a one-year contract.
A Minimum monthly salary of USD 5000.
Payslip of the previous month.
Bank statement for the last three months.
Additional Documents for Employers:
Evidence of Company or business ownership for at least one year or more.
The monthly average income of USD 5000 or equivalent in other currencies.
Proof that you have completed work remotely outside of UAE.
To apply for family permits, their passports, current health insurance, and charges for each person are required.
How to Apply?
The General Directorate of Residency and Foreign Affairs (GDRFAD) has the authority to issue new and renew visas in Dubai. To apply for UAE Remote Work Visa or UAE VIrtual Working Program, you have to follow this procedure:
Visit the website of the General Directorate of Residency and Foreign Affairs (GDRFAD).
Create your account then log in by entering your username and password.
Then select the 'Golden Visa' for the options of the service.
Submit the necessary documents.
Pay the fee.
If you are living and Dubai and want to apply while staying there, here's how you can do it:
Go to any nearby AMER service centre.
Provide your documents to the service person in hard copy.
Pay the service charges.
Submit your application.
Submitting the fee does not ensure that you will get the visa. The approval of the application depends upon your eligibility, required documents and other factors. GDRFAD reviews all the new and renewal applications before approval.
Cost
The basic fee for UAE remote work visa is $287. It does not include other charges like medical insurance, ID Card fee, and processing charges. The accumulative charges may cost up to $611. The fee for UAE Virtual Working Program may vary according to the laws of the country.
FAQs
What is the benefit to Digital nomads of UAE Remote Work Visa?
They can enjoy the health, telecom, utilities, and digital infrastructure of Dubai while working tax-free for international employers.
Can I live in Dubai and work remotely?
Yes, it is possible to live in Dubai and work remotely under the Virtual Working Programme which allows remote workers to work legally for employers outside UAE.
How long is UAE Remote Work Visa?
UAE Remote Work visa allows residency permit to the holders for 12 months.
What is the minimum salary requirement for a Remote Work Visa?
The minimum salary requirement for a UAE Remote work visa is USD 5000.
What are the taxes on Digital nomads in UAE?
Although there are no income or corporate taxes in UAE, the government may issue a tax residency certificate if you stay in UAE for at least six months.
Can I live in Dubai as a freelancer?
Yes, you can live in Dubai as a freelancer by obtaining UAE Green Visa which does not require any sponsorship.