Take a flashback to the days when everything was normal in the world outside as there was no coronavirus and restaurants were all open. You used to enjoy meet-ups with your friends and family while munching on scrumptious food and these memories would be surely unforgettable. The delicious steamy dishes and then a perfect dessert, nothing is comparable to this perfect combo. Now as everyone is following staying at home due to pandemic, it's the time for you to learn making amazing dishes specifically the ones which made you visit restaurants.
A lunch or a dinner is incomplete without having something sweet and delightful dessert afterwards. You must have had churros as dessert in different restaurants and I can bet that nothing is as much appealing in sweet as it is! You must be missing to eat them at restaurant but it's not possible in such a situation. So why not make it at home? Here you go with the easiest recipe to make crunchy churros with Choco dip at home.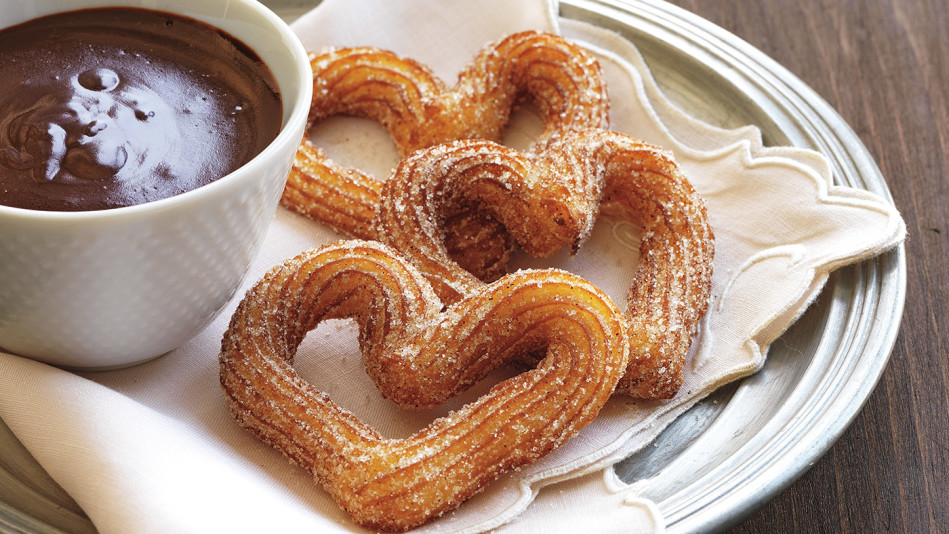 Ingredients
1 cup water
2 ½ tablespoons white sugar
½ teaspoon salt
2 tablespoons vegetable oil
1 cup all-purpose flour
2 quarts oil for frying
½ cup white sugar, or to taste
1 teaspoon ground cinnamon
Churros Recipe
Here is step by step recipe for making crunchy churros at home:
Step 1
In a small saucepan over medium heat, combine water, 2 1/2 tablespoons sugar, salt and 2 tablespoons vegetable oil. Bring to a boil and remove from heat. Stir in flour until mixture forms a ball.
Step 2
Heat oil for frying in a deep fryer or deep pot to 190 degrees C. Pipe 5- to 6-inch strips of dough into the hot oil using a solid pastry bag fitted with a medium star tip. Do not add too much of the oil. Fry until golden and drain on paper towels.
Step 3
Combine 1/2 cup sugar and cinnamon. Roll drained churros in cinnamon and sugar mixture.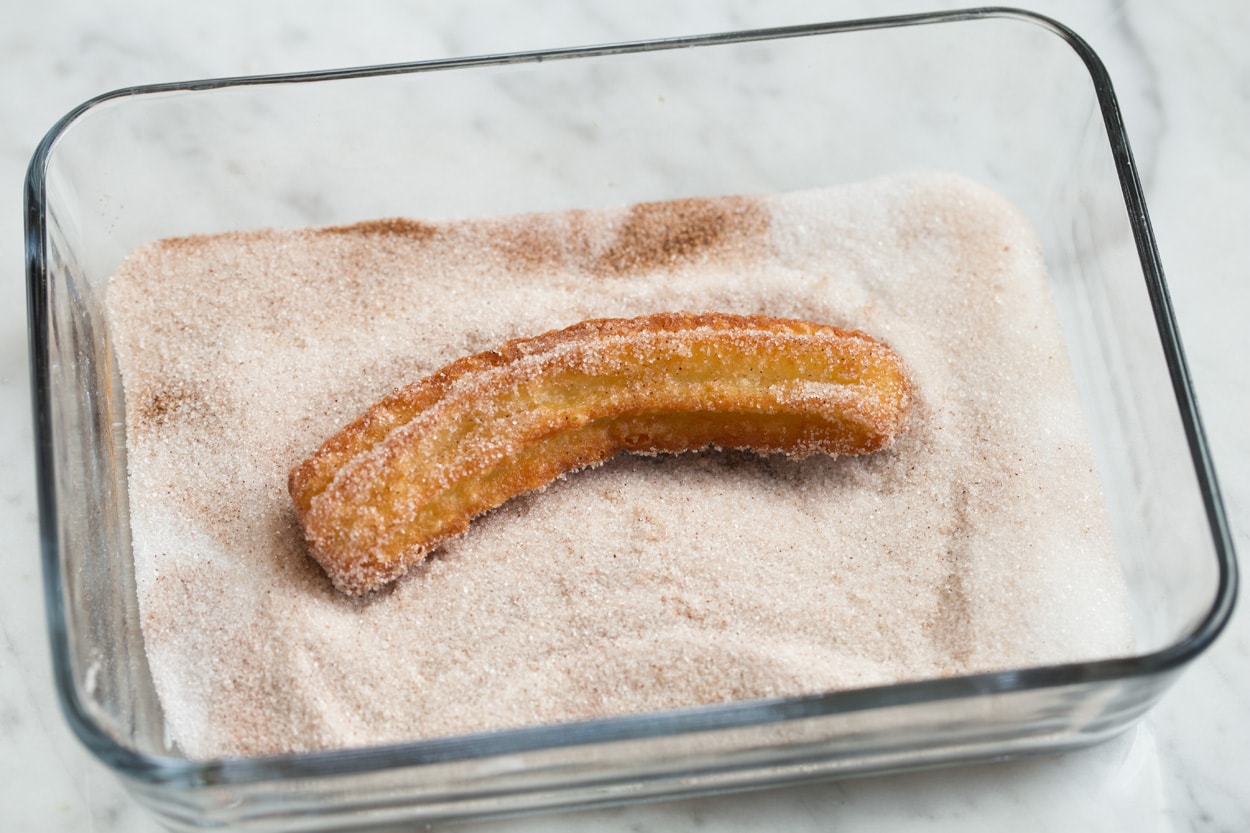 Chocolate Dip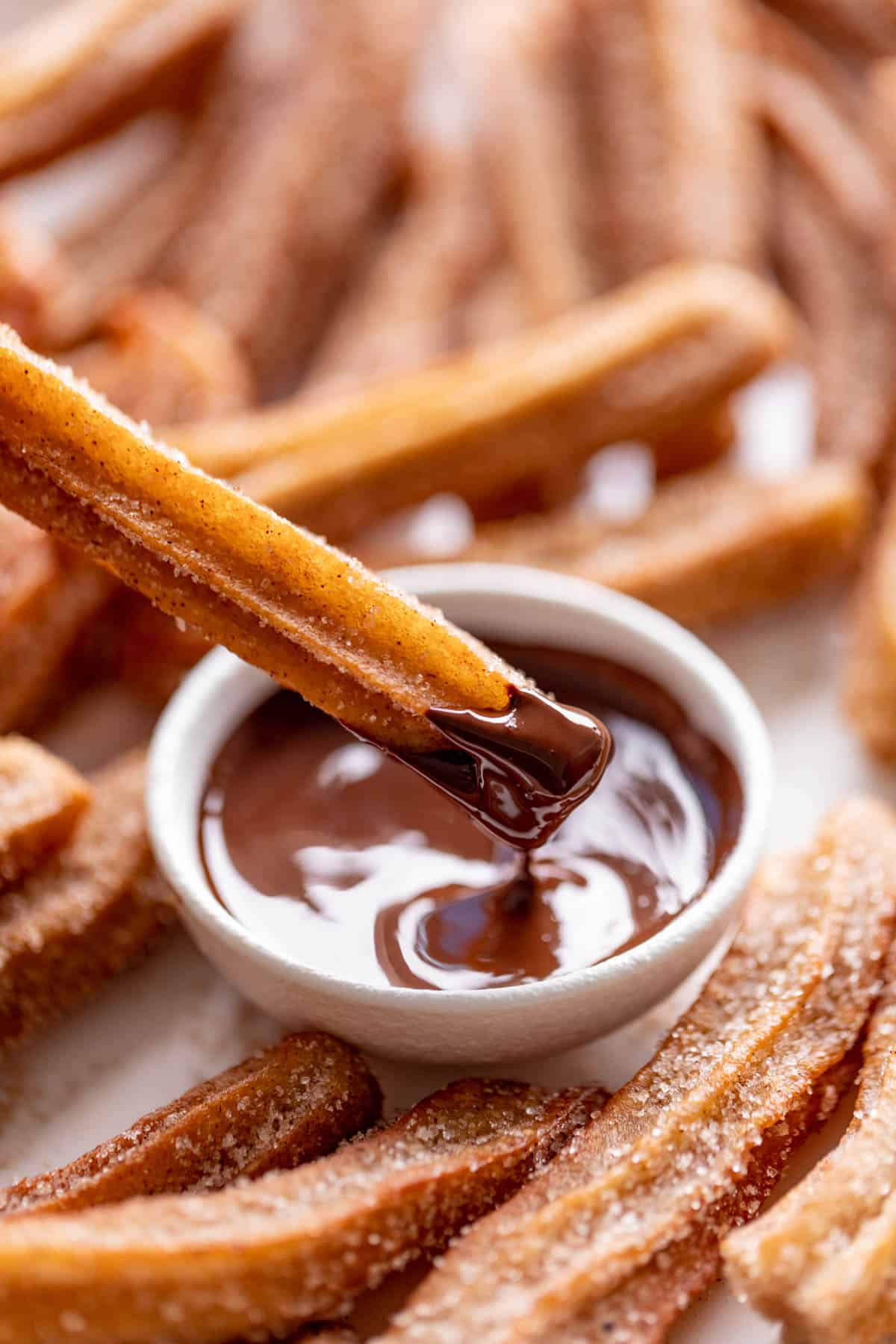 In order to make chocolate dip for churros, find the recipe as follows:
Melt your favorite plain chocolate by placing a bowl with chocolate chunks over a bowl with hot water in it.
Wait for the chocolate to melt properly.
You can also add multi-colored sprinkles to make churros look fantastic in presentation.