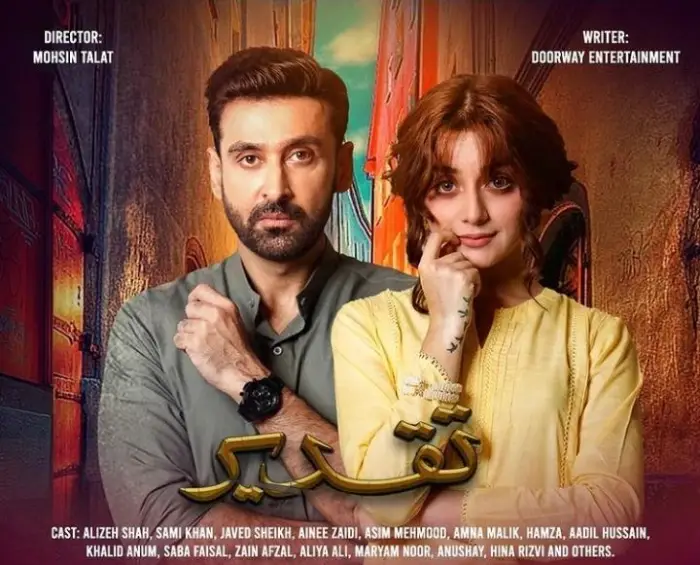 Alizeh shah returned to the screen with another drama serial. Unfortunately, like her previous projects, this one is not giving her much fame. She is coming in the Taqdeer drama in the lead role. Taqdeer drama starring Alizeh Shah comes on-air on ARY Digital every Monday to Thursday at 9 pm. 
Taqdeer Drama Cast and Plot
It is a production of Dr Ali Kazmi and Fahad Mustafa under Big Bang Entertainment. Mohsin Talat directed this drama and Haniya Javed wrote the script. Alizeh Shah and Sami Khan are in the lead roles. Here are the names of the whole cast:
Alizeh Shah as Romaisa

Sami Khan as Asad

Amna Malik as Hummna

Asim Mehmood as Arsal

Aliya Ali as Maheen

Maryam Noor as Zuni

Zain Afzal

Annie Zaidi

Anushay as Ramsha

Hina Rizvi as Humna's mother

Adeel Hussain

Khaled Anam

Saba Faisal as Fahmida

Javed Sheikh as Roomi's Father
The drama shows the actual reality of life. It targets how the daughter-in-law is treated after marriage. It circulates around the life of Romaisa (Alizeh Shah) who is the loved daughter of her family. After marriage, she faces a lot of problems in her life. Her life completely changes and the problems seem not to end. She marries Asad (Sami Khan) who cares a lot about his family.
This shows how a girl has to compromise in our society to keep her marriage. All the cast members are playing their roles exceptionally. 
What 's The Issue With Taqdeer Drama Starring Alizeh Shah?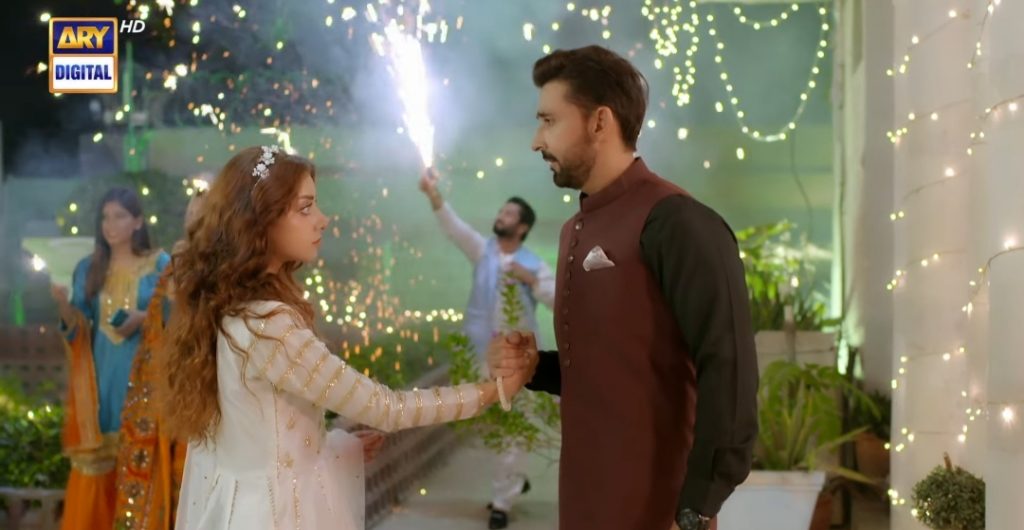 The problem is not with the plot but with the casting of the lead characters. Since Alizeh Shah weight loss, it is her first project, she looks too young. Opposite her is Sami Khan who needs to stop playing the role of hero. So Taqdeer drama starring Alizeh Shah and Sami Khan makes the couple looks mismatched and the fans are not down for it. 
So, makers need to be vigilant while casting the actors as couples to not make them look like uncle and niece. You can watch more sizzling hot and bold pictures of Alizeh Shah on our website.