Lahore, Pakistan: Gaddafi Stadium is full at its capacity where thousands of spectators gather to watch Pakistan vs World XI T20 second Independence Cup match.
Why so much people come again today after enjoying yesterday's match?
Answer was that People of Lahore want to host their guests—- World XI team.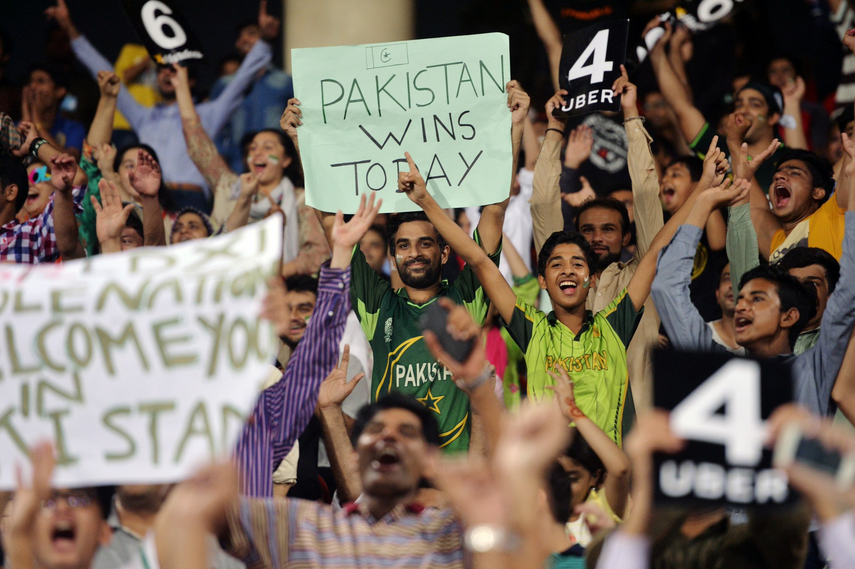 "We will come again tomorrow. We bought tickets for all matches and for whole family. You know this is not a match. This is a fight against terrorism. We want to show terrorists they have failed to suspend international cricket in Lahore and particularly in Gaddafi Stadium because terrorists attacked Sri Lankan Cricket team in 2009 here in Lahore and outside Gaddafi Stadium which is also known as as Qazzafi Stadium", said Awais Ibrahim when Dispatch News Desk (DND) news agency asked him to tell about today's match.
Awais was of the view that who will win is not important rather point is participation of people in all matches because this charge and excited atmosphere sending a message to people outside Pakistan that Lahoris love cricket and they defeated terrorism.
It is worth to mention that administration of Lahore ply 150 feeder buses to facilitate people particularly families to reach Gaddafi Stadium on Wednesday.