Suzuki Alto 660 CC Pakistan has enjoyed high sales since its launch in 2018 in Pakistan. However, the launch price for the high-end variant known as Alto AGS Price was around 1.3 million and now it comes with a whopping price tag of 2.23 million. The delivery time is still between 3 months to 4 months for this vehicle. Check here for Alto 660CC latest Prices in Pakistan.
The latest car price for Suzuki 660CC alto in Pakistan is 15,95,000 for Automatic variant. The launch price for AGS was 12,95,000 in Sept 2019.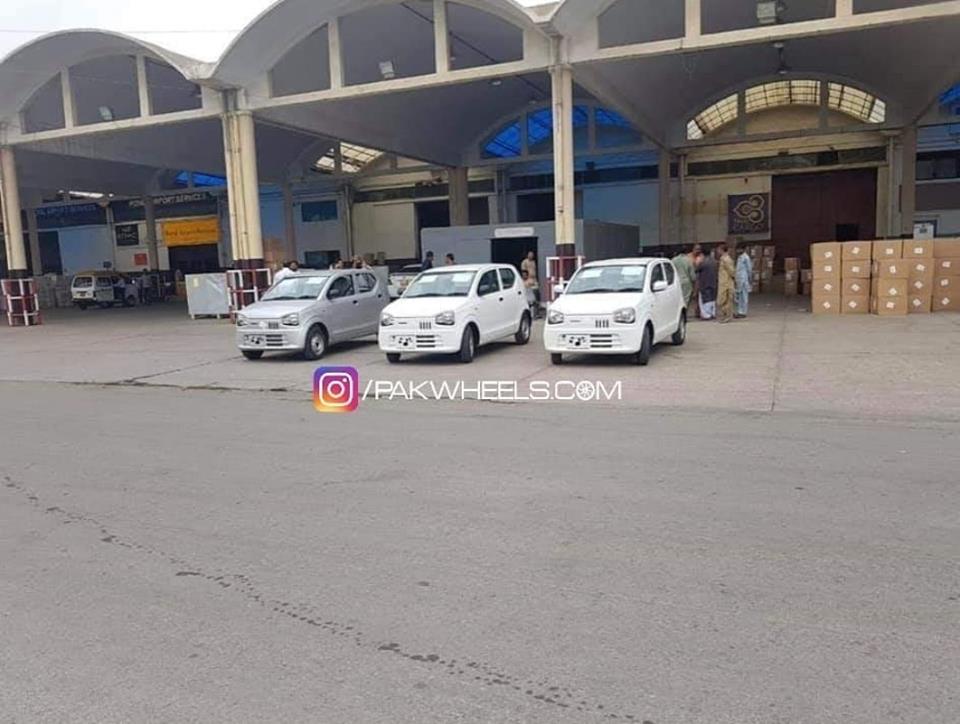 Suzuki 660CC Alto Car replaces Suzuki Mehran
It is worth reminding here that Suzuki Mehran VX Model SB-308 will no longer be manufactured after November 2018 whereas Suzuki Model SB-308 VXR will continue to be manufactured by April 2019.
Therefore, Pak Suzuki has decided to replace Mehran with three 660 CC Alto variants, including two manual and one automatic.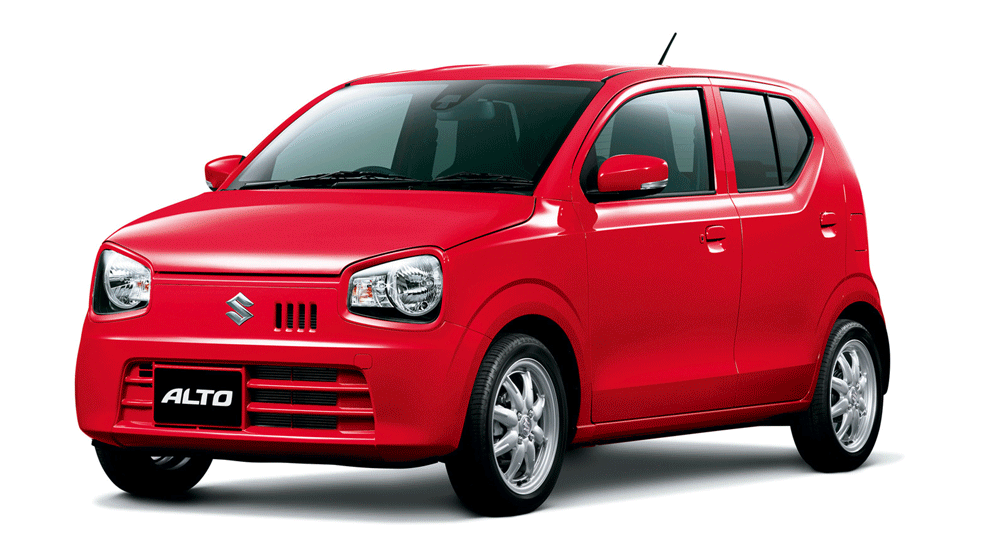 660 CC Alto Car Booking and price to be revealed soon
It has not yet been officially confirmed when the launch will be held; however, as per speculations, they will hit the roads in December 2018 or early 2019. Reports also said that 25 units of Alto Car have already been manufactured and are now in the testing process.
The Alto variants have power steerings, a 660 CC Engine, and a locally developed transmission. However, the best feature in Alto Car is that it is designed to have less fuel consumption as it will run 37 kilometres per litre.
As far as prices of Alto Cars are concerned, the Alto automatic variant may cost Rs 1,000,000, whereas manual variants may be available for around Rs 800,000 to Rs 900,000.
Body type
4/5 seater hatchback
Number of doors
5
Designer

dimensions & weights

mm
inches
Wheelbase
2335 
91.9
Track/tread (front)
1220 
48
Track/tread (rear)
1200 
47.2
Length
3295 
129.7
Width
1395 
54.9
Height
1385 
54.5
Ground clearance
length:wheelbase ratio
1.41
Kerb weight
Weight distribution
fuel tank capacity
30 litres
6.6 UK Gal
7.9 US Gal

aerodynamics

Drag coefficient
Frontal area

engine

engine type
naturally-aspirated petrol
Engine manufacturer
Suzuki
Engine code
F6A
Cylinders
Straight 3
Capacity
0.7 litre
657 cc
(40.093 cu in)
Bore × Stroke
65 × 66 mm
2.56 × 2.6 in
Bore/stroke ratio
0.98
Valve gear
single overhead camshaft (SOHC)
4 valves per cylinder
12 valves in total
maximum power output
52 PS (51 bhp) (38 kW)
at 7000 rpm
Specific output
77.6 bhp/litre
1.27 bhp/cu in
maximum torque
56 Nm (41 ft·lb) (5.7 kgm)
at 4500 rpm
Specific torque
85.24 Nm/litre
1.03 ft·lb/cu3
Engine construction
sump
compression ratio
10.5:1
Fuel system
1 carb
bmep (brake mean effective pressure)
1071.1 kPa (155.4 psi)
Maximum RPM
crankshaft bearings
Engine coolant
Water
Unitary capacity
219 cc
Aspiration
Normal
Compressor
N/A
Intercooler
None
Catalytic converter
Y

performance

Acceleration 0-80km/h (50mph)
Acceleration 0-60mph
Acceleration 0-100km/h
Acceleration 0-160km/h (100mph)
Standing quarter-mile
Standing kilometre
Maximum speed
Power-to-weight ratio
Weight-to-power ratio

fuel consumption

Fuel consumption
universal fuel consumption (calculated from the above)
litres/100km
km/litre
UK MPG
US MPG
Carbon dioxide emissions
Carfolio Calculated CO2 ?
VED band (UK)
CO2 Effizienz (DE)

chassis

Engine position
front
Engine layout
transverse
Drive wheels
front-wheel-drive
Torque split
N/A
Steering
rack & pinion
turns lock-to-lock
Turning circle
8.80 m
Front suspension
I.MS.CS.
Rear suspension
I.TrailLi.CS.
Wheel size front
Wheel size rear
Tyres front
Tyres rear
Brakes F/R
Di/Dr
Front brake diameter
Rear brake diameter
Braked area
Gearbox
5-speed manual
Top gear ratio
0.72
Final drive ratio
5.94
To check your vehicle verification, visit MTMIS Punjab now!
Updated Prices for Suzuki Alto 660CC in Pakistan 
Variant
Price
Alto VX
PKR 1,699,000/-
Alto VXR
PKR 1,976,000/-
Alto VXR-AGS
PKR 2,120,000/-
Alto VXL-AGS
PKR 2,223,000/-