The power couple Sana Javed and Umair Jaswal have celebrated their 4 months of happiness while living together as husband and wife. They have enjoyed every bit of this time and hope to see much more in the future. From having foodie outings to heavy bike rides, Sana and Umair have been setting the couple goals. Well… it's been four months now and Umair thought of making it special for Sana. Here we have got further details!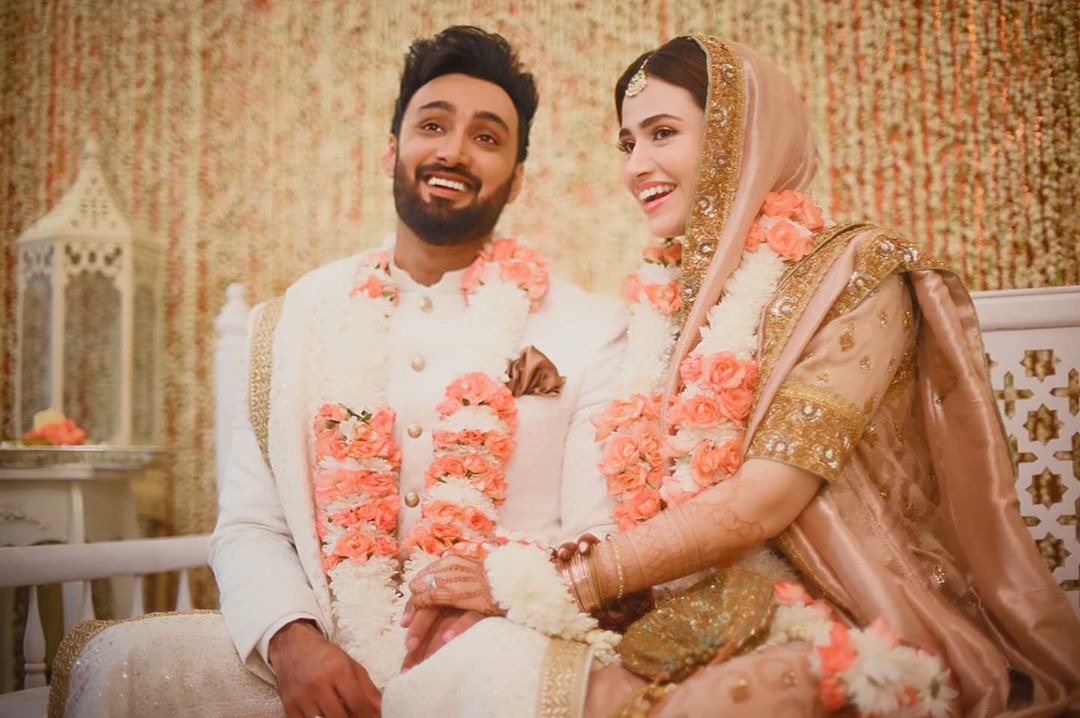 Sana Javed and Umair Jaswal Celebrate 4 Months of Happiness!
So, Umair Jaswal took beautiful pictures and love note to Instagram while celebrating these four months of his married life. The couple shared affection in comments and fans are already loving them both. Check out these adorable pictures!
The first picture shows Sana holding pink heart-shaped balloons with a beautiful bouquet of pink roses while posing for a perfect click. The second picture has a yummy strawberry cake with the words:
"Happy 4 months, I love you."
When Umair posted these pictures on his Instagram account, he showered his love for Sana while penning this heartwarming note:

The foodie couple is all set to compromise their fitness when it comes to spending some quality time with each other. However, Umair is requesting Sana to let him get back to his fitness routine. Well… Sana Javed also took a moment to add up to this witty love post and commented:

Instead of agreeing with Umair's idea to get back to workout and diet, she commented that there is some more cake in the fridge. The fans gathered in the comment section to enjoy the post and expressed their love for Sana Javed and Umair Jaswal.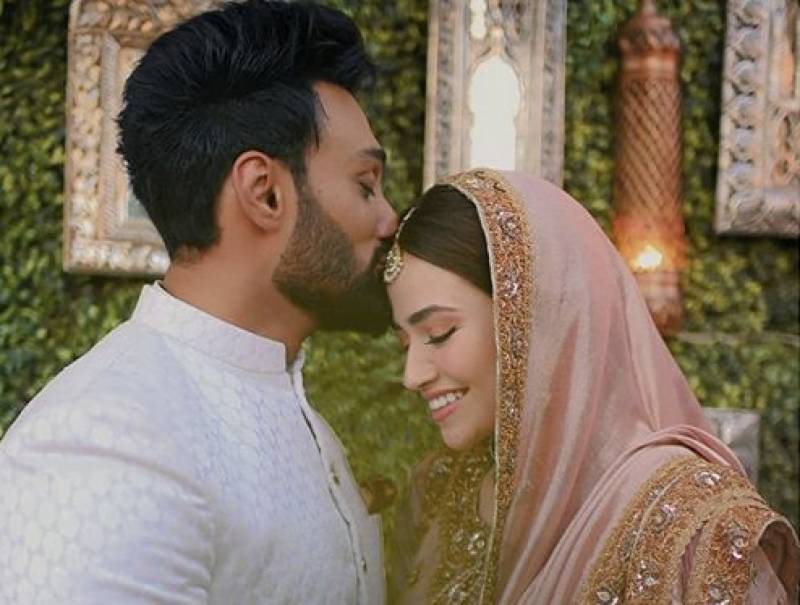 We wish them both the happiest four months of togetherness and many more to come their way.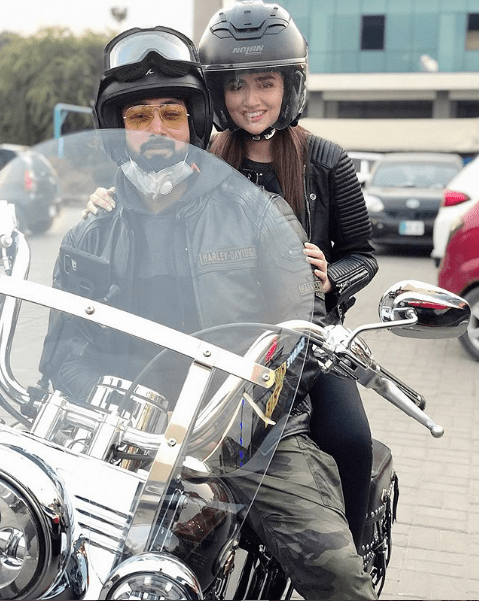 Want to add something to this write-up? Don't forget to share your valuable feedback with us!