Everyone loves cricket but the excitement of cricket fans was at its peak when the Pakistan Cricket Board (PCB) confirmed the draft of the seventh edition of the Pakistan Super League (PSL) in Lahore on December 12. The tournament will begin in Karachi on January 27, 2022. The PCB has decided that the PSL draft 2022 will take place on Sunday, December 12 at the High-Performance Centre, Lahore. The event will start at 3 pm. There is a renewal of the category of PSL 7 Pakistan players. For the PSL 7 Schedule, visit our detailed story on the event. 
Category Renewal Of PSL 7 Pakistan Players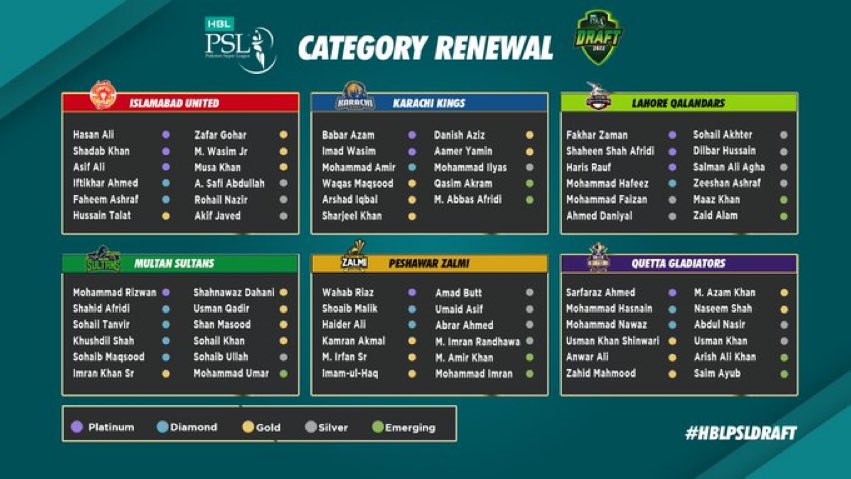 The excitement lasted for a short time when the fans saw the category renewal of the PSL 7 Pakistan players. Some of them abated when they saw the renewal of the category of PSL 7 Pakistan players. In the renewal, many of their favourite players declined from Platinum to Diamond.   
The Lahore Qalandars will be the first choice in the Platinum category, followed by Multan Sultans, Karachi Kings, Islamabad United, Peshawar Zalmi, and Quetta Gladiators. The first choice in the diamond category will be Lahore Qalandars, followed by Peshawar Zalmi, Islamabad United, Quetta Gladiators, Karachi Kings, and Multan Sultans. 
The new list of local players includes star cricketers like Shahid Afridi, Shoaib Malik, Mohammad Hafeez, Mohammad Amir, and Sohail Tanveer in the Diamond category. They were earlier on Platinum. But Kamran Akmal, the second-highest run-scorer of the tournament, has been transferred from the Diamond to Gold category. 
Category Improvement of Players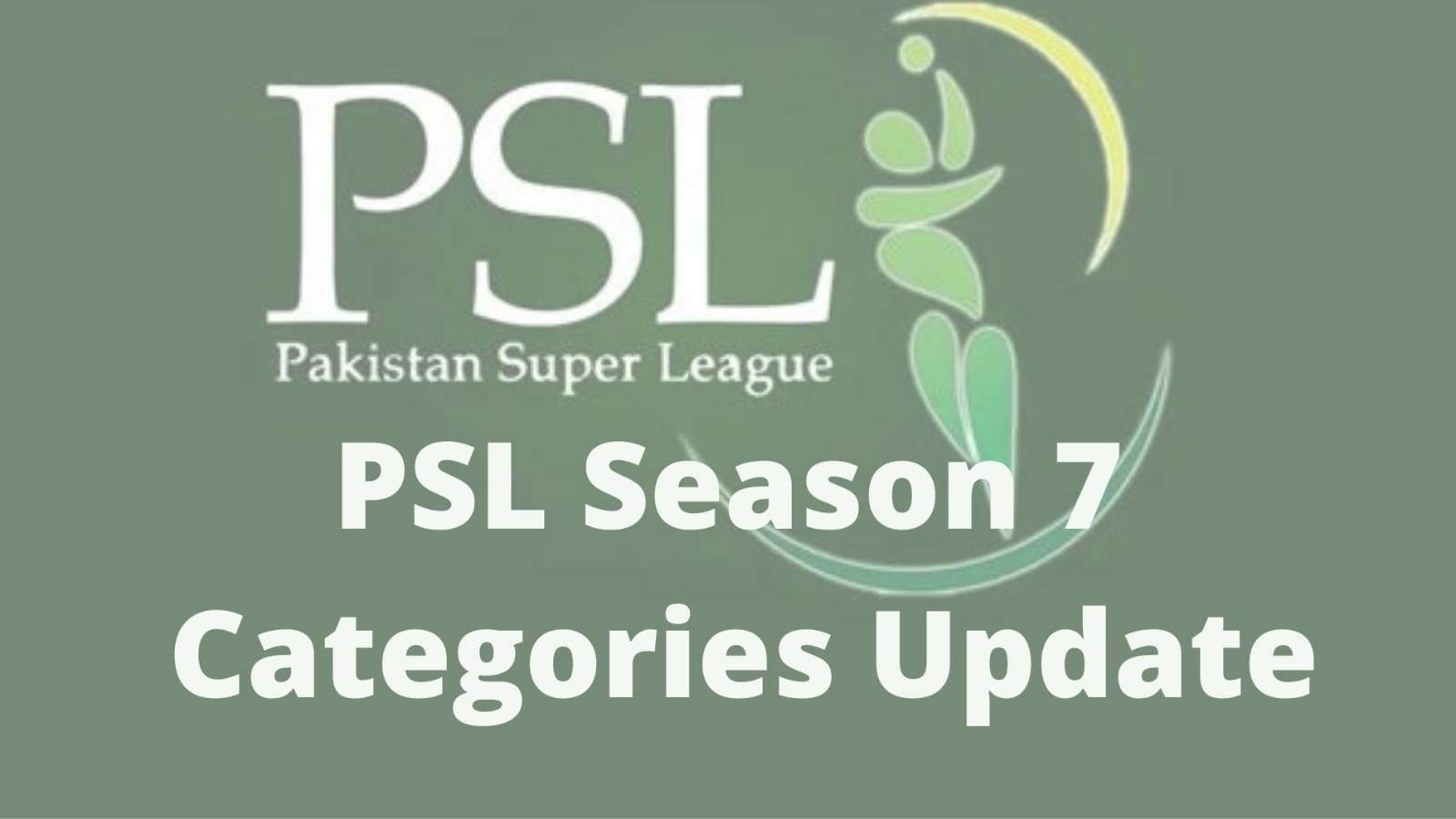 Where some top-rated players got delegated from their earlier ranks, there are some players who have reached a higher rank. Based on their recent performances, some of the current International ratings. They have moved to the top categories.
The PSL 6 players of Multan Sultan, Sohaib Maqsood, and Haider Ali of Peshawar Zalmi have moved up from Silver and Gold categories to Diamond categories, respectively. Asif Ali of Islamabad United was in the gold category previously. Haris Rauf of Lahore Qalandar, was in the category of Diamond previously. Both of these players have also got significant benefits. Besides, Muhammad Rizwan, the captain of 2021 champion Multan Sultan, is the highest scorer in T20I format this year. He also accelerated to a higher rank. He jumped from Silver to Platinum after a year-long race.