ISLAMABAD, Pakistan: The Ministry of Foreign Affairs has said that the mortal remains of late journalist Arshad Sharif are on way to Pakistan.
In a statement, the Spokesperson of the Ministry of Foreign Affairs Asim Iftikhar Ahmad said that the mortal remains of late Arshad Sharif are being repatriated from Nairobi tonight on board flight QR 1342 departing Nairobi at 1:25 AM for Doha.
Onward flight QR 0632 will leave Doha at 1935 hours (October 25) and arrive Islamabad 01:05 hours tomorrow night.
The Spokesperson said that Pakistan High Commissioner Saqlain Syeda was at the Nairobi Airport overseeing the arrangements.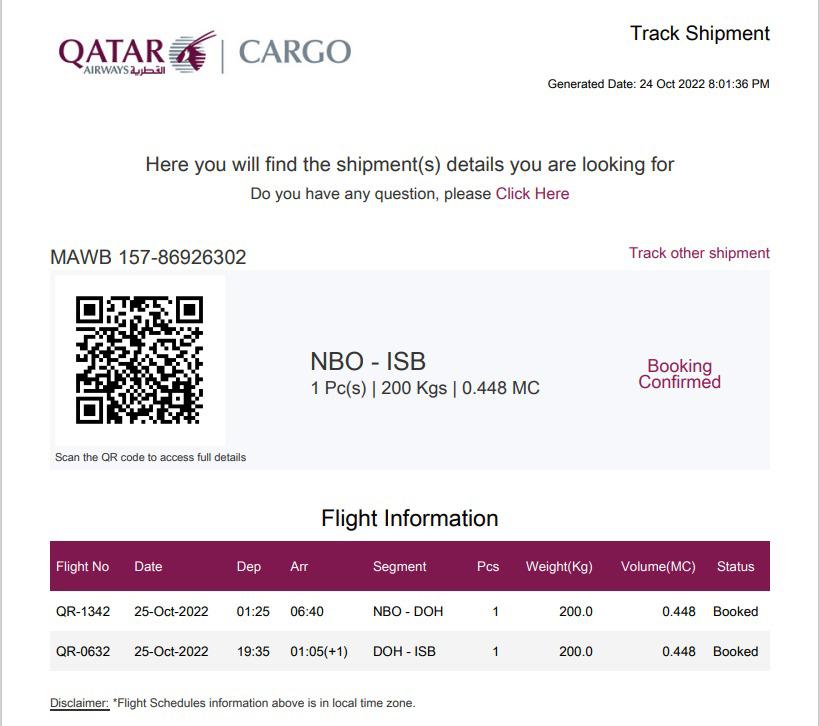 The Federal Minister for Interior Rana Sanaullah will receive the dead body of slain journalist at Islamabad International Airport.
The Senior Pakistani journalist Arshad Sharif was shot dead on Sunday night along the Nairobi-Magadi Highway in Kenya.
Funeral of Arshad Sharif
The funeral of deceased journalist Arshad Sharif will be offered on Thursday (October 27, 2022) at H-11 Graveyard in Islamabad.
His wife Javeria Siddique announced the date and place of the funeral on Twitter on Monday night.
شہید ارشد شریف کا جسد خاکی کل آئے گا اور تدفین ایچ الیون قبرستان اسلام آباد میں جمعرات ہوگی

— Javeria Siddique (@javerias) October 24, 2022
Earlier on Monday, the Ministry of Foreign Affairs said that the government of Pakistan was actively engaged with the Kenyan authorities at multiple levels for speedy repatriation of the mortal remains of Arshad Sharif.
Prime Minister Shahbaz Sharif also spoke to the President of Kenya William Ruto to request early completion of formalities and repatriation of the mortal remains.
The Kenyan president conveyed deepest condolences on the tragic incident, and assured complete investigations and repatriation of the body at the earliest.