LAHORE, Pakistan: The Eighth Edition of the annual Lahore Literary Festival (LLF) will kick off on Friday at the Alhamra Arts Center in Lahore.
The three-day Lahore Literary Festival 2020 will culminate on Sunday (February 23).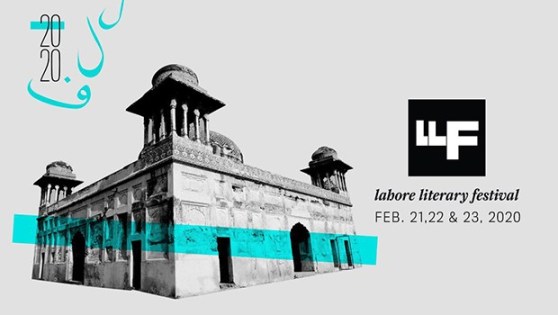 The event will begin with the Opening Ceremony at 11:00 am on February 21 featuring the Founder and CEO LLF Razi Ahmed, the EU's Ambassador to Pakistan Androulla Kaminara, the Chairperson of the Lahore Arts Council Moneeza Hashmi, and the Chief Executive Serena Hotels Aziz Boolani.
Click Here for Lahore Literary Festival 2020 Schedule
The LLF 2020 will continue its tradition of hosting eminent writers, historians, artists and opinion makers from Pakistan and abroad.
The festival will feature among others Oyinkan Braithwaite, who was long-listed for the Man Booker 2019; author Musharraf Ali Farooqi, who will launch his latest book, The Merman and the Book of Power; novelist and poet Nitasha Kaul, who has written on the plight of Kashmir in Modi's India; and Adrian Hayes, who will launch One Man's Climb, a book about his journey to reach the summit of K2.
It will also feature a three-day exhibition by Asma Chishty of Destinations Magazine showcasing the natural wonders of Punjab province, as well as a three-day interactive exhibit by the Citizens Archive of Pakistan
The Lahore Literary Festival 2020 will be free and open to the general public.
The First Edition of LLF was held in 2013, and since then it's being held annually at the Alhamra Arts Center.