DND Thought Centre Report
Dazzling rivers tranquil lakes with blooming lotuses, meadows covered with flowers.
A land where summers are warm and mild without exhausting heat and winters are snowy and fresh, without severe frosts.
In this beautiful place, people of various faiths lived peacefully, among whom were Hindus, Muslims, Sikhs, Parsis, Christians, and Buddhists.
Hindu Maharaja Hari Singh was the last ruler of the principality of Jammu and Kashmir, ruling a territory where the majority of the inhabitants in this motley company were Muslim.
The tale came to an end when British India was to be divided into two independent dominions – India and Pakistan – according to the religious principle: Pakistan – for Muslims, India – for Hindus.
When the British left India, they invited numerous Indian principalities to make their own decisions about which country to join. There was no talk of the independence of these principalities.
Kashmir was one of the largest.
The situation resulted in the first India Pakistan War and India went to the United Nations for help and demanded ceased fire
It was logical to assume that Kashmir, where the majority of the population was Muslim, would go to Pakistan. Kashmiri leadership on July 19 decided to join Pakistan but Hindu Maharaja Hari Singh signed a contract with India and Muslims of the valley stood against Maharaja but India sent Army in Kashmir.
The situation resulted in the first India Pakistan War and India went to the United Nations for help and demanded ceased fire. United Nations Security Council on Indian request decided that referendum will be held in Indian occupied and Pakistan controlled Kashmir so Kashmiri will decide what country they want to join. This referendum and plebiscite are denied by India since 1948.
This went on for more than 70 years. Paradise Valley was left without a state border. The Kashmir issue has remained the main problem in relations between India and Pakistan all these years.
Last year on August 5, the world was shocked by the news of India's decision to unilaterally repeal the special status of Jammu and Kashmir and Article 370 of the constitution.
Kashmir has turned into a bleeding wound
Thus, Jammu and Kashmir were completely blocked and lost not only its special status, it lost its state status altogether and is now divided into two parts: Jammu and Kashmir and the historical region of Ladakh. It is worth recalling that earlier Kashmir had its own constitution and flag, as well as the ability to pass laws.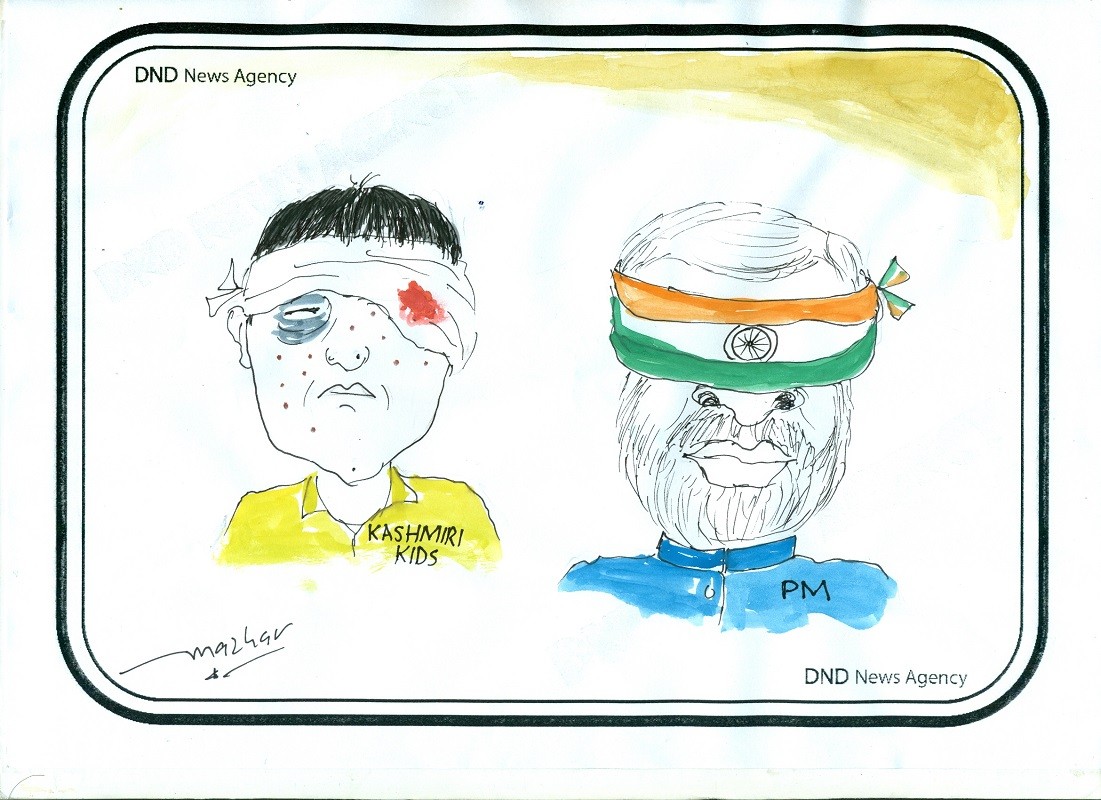 Kashmir has turned into a bleeding wound. From a state in a special position that had its own constitution (the only such case in India!), It has turned into an ordinary territory of India, with reduced powers in terms of self-government, to a more administratively subordinate center.
The population always becomes hostage to political or military intrigues. How can it fall in love with the "stepmother" who left them without the right to choose? Who imprisoned "their children".
Which additionally transferred 100,000 troops to the state, who patrol the streets and roads of one of the most militarized regions in the world. Markets stopped working, schools were closed, Internet and telephone services were also turned off. A curfew was imposed and a group of more than four people was strictly forbidden to gather.
Thousands, including minors and almost all of the elected legislators of Jammu and Kashmir (with the exception of those who belonged to them (BJP), were subjected to preliminary detention.
Local community leaders were arrested. Youth, the hope of the nation disappeared in an unknown direction simply from their homes. Girls and women, as well as children, were persecuted and raped by Indian soldiers.
What was left for people to do, where to run? They are tired of living in uncertainty. They are tired of being afraid …
In the following months, national politicians were denied permission to enter the former state and were returned from Srinagar Airport. The Muslim majority erupted in fury. People expressed their anger in protest actions.
Since August 5, 2019, international Human Rights organizations are reporting a grave violation of human rights, killing of children, women, and youth, arrests of children and women from Indian Kashmir but nothing tangible has done so far by United Nations to protect Kashmiris from Indian Armed forces.
Kashmiris and Pakistanis are one nation and no one can separate Kashmir from Pakistan
Kashmir needs immediate attention and support from international forums because India, Pakistan and China are all three nuclear states and all are involved in Kashmir conflict and recent India-Sino border tension over Ladhakh should open eyes of the world that situation can trigger something very unfortunate any time of the day in Kashmir region.
The article is an extraction of an article written by Lesia Senyshyn who is an independent analyst.