By Hamid Khan Wazir
ISLAMABAD, Pakistan: The inhuman military siege and crippling lockdown imposed by Narendra Modi-led fascist Indian government in Indian Occupied Kashmir (IOK) for the last 300 days has made the life of the dwellers of the scenic valley a hell.
In a statement on Saturday, the Chairperson Peace and Culture Organization Mushaal Hussein Mullick appealed to the United Nations to play its due role to stop the on-going genocide of Kashmiris in the valley, who she said had been reeling under the worsts military lockdown since August 5, 2019 when the Indian government illegally and unilaterally stripped the special status of the territory.
Mushaal urges UN to play role to stop Kashmiris genocide
Mushaal, who is the wife of detained Kashmiri leader Mohammad Yasin Malik, said that the fascist Indian forces further intensified their killing spree in the valley amid the Coronavirus and innocent Kashmiris have been killed and torture ruthlessly.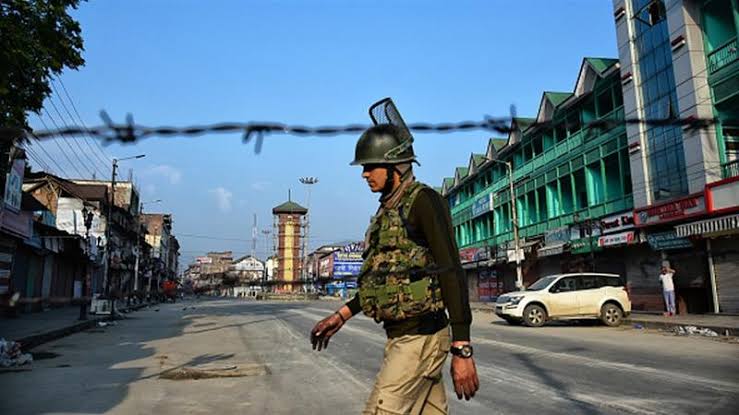 The Chairperson said that the state barbarism and atrocities crossed all limits, as the brutal forces even denied the corpses of the martyred Kashmiris to their heirs and were being buried in unknown and undisclosed locations in the guise of Coronavirus.
Mushaal Hussein Mullick said that India was carrying out genocide of the Kashmiri youth particularly, after August 5 last year, and destruction of houses and harassment of residents has become a norm in the occupied valley.
Mushaal disclosed that the Modi regime wanted to change the Muslim majority status of occupied Kashmir that was the reason non-Kashmiris were being issued domiciles.
"The Indian government is pursuing the nefarious plan of the RSS, which was solely formed on anti-Muslim agenda," she added.
The Chairperson said that the RSS goons were not only busy in killing of Muslims in India but they were also involved in the massacre of Kashmiri people, as the Modi regime deployed these goons in the valley.
Mushaal Hussein Mullick said that the inhuman lockdown was aimed at breaking the resolve of Kashmiris; however, she vowed that the worst kind of siege for months together failed to subdue the freedom sentiment of the Kashmiri people and they are determined to keep fighting for their rights, including the right to self-determination till their last breath.
Mushaal warned that the silence of the world powers and the UN was pushing the region towards destruction.