Is Hania Amir Getting Married? Here We Have Got the Answer!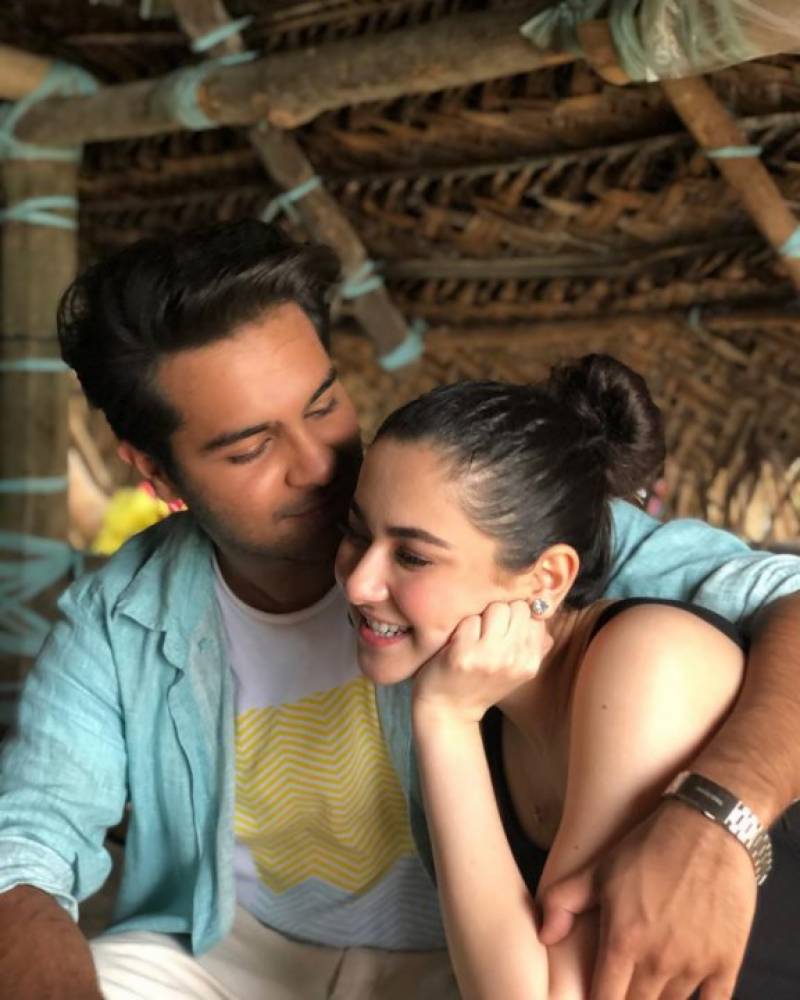 The ever-gorgeous young talent of Pakistan Showbiz Industry Hania Amir is being greatly discussed by the fans on social media these days regarding her marriage rumours circulating everywhere. The first question which popped up in fans' minds was that if it is true about Hania Amir getting married, so to whom she is going to tie the knot? Well… observing the level of curiosity, we gathered some facts regarding this news and here we have got all the answers now.
Hania Amir and Asim Azhar have been observed for a good time that they have been dating and everyone is looking forward to when they will be announcing to get married.
Recently, Hania Amir held an Instagram live session with her friend Aima Baig. Fans kept on commenting to ask about Hania's marriage rumours with Asim Azhar. Aima Baig asked the question from Hania at the end when she opened up. Hania Amir's facial expression to the question made it quite obvious that she doesn't like being frequently asked about her marriage plans with Asim Azhar.
Aima Baig Finally asked Hania about it!
"So many people have been asking lately about when you and Asim Azhar will be getting married?" Aima Baig asked. "I'm not getting married, we're not getting married right now," Hania replied.
Carrying on with Hania's response, Aima also advised fans that they shouldn't ask again and again about the marriage thing. She said, "See, hear it for yourselves. She doesn't want to, they don't want to, we don't want to, they're kids right now. We're kids! Stop asking the same question."
A little sneak peek into Asim and Hania
It is to be mentioned here that Hania and Asim Azhar have been seen together at different occasions as well as in their Instagram posts while sharing a love for each other by using love emoticons and sweet expressions that showed it clearly they have something special between them apart from merely being best friends.
Whether it is about birthday parties, award shows or any causal meet up plans, we can see Hania Amir always along with Asim Azhar all-time in happy mood. However, what comes out of this sweet relationship, it is yet to know!