By Shazia Anwer Cheema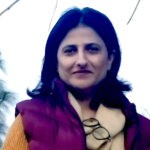 Russian Foreign Minister Sergey Lavrov has gone back to Moscow after concluding his visit to the subcontinent — First India and then Pakistan. His next journey will be to Tehran on April 13, 2021.

His visit to India and Pakistan is considered by Russian Think Tanks as a "re-adjustment of Moscow's orientation in the region".
It is time to review what strengths and weaknesses Moscow is considering in its relations with India and Pakistan.
Indo-Russian Relations and Indo-US Strategic Partnership
Bilateral relations of India and Russia can be considered historic and friendly but both countries have now contradictory regional perspectives and this factor certainly had an impact on their bilateral relations also.
Sino-India relations are going through a rough phase and both countries went through a critical faceoff last year at Line of Actual Control (LAC), leaving hundreds of Indian dead soldiers at Himalayan heights.
On the other hand, Russian Foreign Minister Lavrov called Russian-Sino relations "the highest in history".
Lavrov during his New Delhi visit indirectly expressed that Quadrilateral Security Dialogue (Quad) is an Asian NATO. In Quad, Australia, Japan, India, and United States work together to ensure US Allied interests in the Pacific under a diplomatic and military alliance and they recently conducted a three-day joint naval exercise in the Bay of Bengal.
For the first time, Indian Navy ships took part in the naval exercise alongside the Royal Australian Navy, Japan Maritime Self Defense Force, and US Navy while French Navy (NATO Member) held joint naval exercises near Kochi in the southern state of Kerala, India.
China considers these activities serious and noticeable while Russian Foreign Minister Lavrov during his visit to New Delhi called these developments "counterproductive".
Russia and India have also perceivable differences in Afghanistan Peace Process.
Russia believes that India has no influence over the Taliban and Taliban are the reality of Afghanistan and peace can only be achieved when the Taliban get their lead role in the future of Afghanistan while India considers the Taliban as exploiters and anti-Democratic elements. Zamir Kabulov who is the Special Envoy for Afghanistan for Russian President Vladimir Putin categorically said that India is (was) not onboard in the Afghan Peace process initiated by China, Pakistan, United States, and Russia. Even in Moscow Initiative, India had nothing to trade over the Taliban issue.
Indian newspapers also reported that the Indian Foreign Minister and Russian Foreign Minister during their meeting had expressed different viewpoints over the Afghan peace process as Lavrov stated that Russia wants an "inclusive solution" and "Taliban is a part of Afghan society" while Indian External Affairs Minister Jaishankar, stated that "peace process should be based on foundational principles… and a political solution should mean an independent… and democratic Afghanistan".
China Factor
Russian popular newspaper "Kommersant" reported that the "Chinese factor" is too big to be ignored in Indo-Russia relations.
NATO allied countries and India called the Chinese Belt and Road Initiative (BRI) a growing "Chinese threat" while Russia considers this just a developmental and trade initiative and has bridged China with Europe through Russian lands with superhighways and high-speed trains.
Russia understands that US- India relations are becoming increasingly important for Washington to realize its main goal – building a belt of China's containment in the Indo-Pacific region. In this situation, the task of balancing between Delhi and Beijing is not easy for Moscow, and in the emerging multipolar world, China and Russia are standing at one side of the seesaw while India is standing with NATO countries.
The diplomatic outcome of Lavrov visit to New Delhi
The Diplomatic outcome of Lavrov visit to India indicates that Indo-Russia bilateral relationship may stay as cordial as they are and the forthcoming visit of Russian President Vladimir Putin to New Delhi can further enhance Indo-Russia collaboration in technology and can help to enhance bilateral trade but Regional Perspectives of both the countries are conflicting and Indian Strategic Partnership with the United States would create further differences between India and Russia.
Lavrov's visit to India according to Indian Express Editorial published on April 8, 2021, marked "a departure for Russia-India ties".
In simple words, India looks at this region as "Indo-Pacific" —a term which is being used by NATO allies for waters around China and eastern regions of Russia while Moscow and China call this region "Asia Pacific". This geopolitical difference between India and Russia looks immense and would definitely play a pivotal role in Indo-Russia relations in times to come.
Analysis of Indo-Russian relations indicates:
India and Russia have a contradictory viewpoint on the Afghanistan Peace process
India and Russia have contradictory interests over China
India stands with NATO allies and Russia considers QUAD as counterproductive
Now we need to look what is Pakistan's stand over the above-mentioned issues.
Afghanistan Peace process
Russia is the initiator of the Moscow Initiative for peace in Afghanistan and considers the Taliban as the most important component for Afghan peace. Russia, China, and Pakistan are on the same page for Afghan peace and have been advocating political solutions for Afghanistan by considering the Afghan issue as Afghan Conflict while NATO allied forces had been calling it the Afghan War. Moscow had been hosting Taliban delegations and have excellent relations with the hierarchy of the Taliban while India considers the Taliban as terrorists, anti-social and anti-democratic elements.
The above-mentioned explanation confirms that Pakistan and Russia are on the same page over the Afghan Peace process and have no contradictory viewpoint.
China, BRI, and Pakistan
Instead of going into detail about Pak-China relations, I would just mention that Pakistan is the forefront country for the success of the Belt and Road Initiative (BRI) by hosting the China Pakistan Economic Corridor (CPEC) which is the flagship project of BRI in this region. Pakistan and China are considered time-tested friends and Pakistan's economic dependence over China are clear to everybody and recently China bailed out Pakistan to pay back loans to Saudi Arabia, indicating that China is always standing shoulder to shoulder with Pakistan. These points indicate that Pak-China relations are excellent therefore Pak-Russian relations would help further for Sino-Russian relations.
QUAD and Pakistan
Since two QUAD members —the United States and India are categorically against CPEC and BRI, therefore there is no chance of Pakistan's support to this military arrangement so here also Moscow and Islamabad stand together.
Above mentioned points indicate that Pak-Russia relations are now more comfortable for Moscow instead of Indo-Russia relations because too many contradictions make your relation too difficult and tricky.
Modern diplomacy is currently experiencing fundamental changes at an unprecedented rate, which affect the very character of diplomacy as we know it therefore, we see that Russia has accepted the Chinese economic model of multistate interest orientation and helps the Chinese model while India is an adversary for a new world order assembling from so many different perceptions on so global a scale through BRI.
Dennis Ross is an American diplomat and served in the State Department under President George H. W. Bush and also as the special Middle East coordinator under President Bill Clinton. He says:
"Successful diplomacy is an alignment of objectives and means".
This is what Russia is doing now in Asia while India has aligned its Diplomacy with its quest to subdue all neighboring countries including China.
Note: The writer Shazia Cheema is an analyst writing for national and international media outlets including the Nation, Pakistan Today, Pakistan Observer, Eurasia Diary, InSight, and Mina News Agency. She heads the DND Thought Center. She did her MA in Cognitive Semiotics from Aarhus University Denmark and is currently registered as a Ph.D. Scholar of Semiotics and Philosophy of Communication at Charles University Prague. She can be reached at her: Twitter @ShaziaAnwerCh  Email: shaziaanwer@yahoo.com
Disclaimer:
The views and opinions expressed in this article/Opinion/Comment are those of the author and do not necessarily reflect the official policy or position of the DND Thought Center and Dispatch News Desk (DND). Assumptions made within the analysis are not reflective of the position of the DND Thought Center and Dispatch News Desk News Agency.