Ertugrul Ghazi Leading Star Esra Bilgic's Dance & Kissing Videos Go Viral
The Turkish drama Ertugrul Ghazi has made Pakistanis fall in love with the cast & Esra Bilgic of the series more than that of the story. It was quite an unexpected response and it made Pakistanis idealize the characters as real-life heroes thinking that they are actually living the same way Islamic life like that in the series.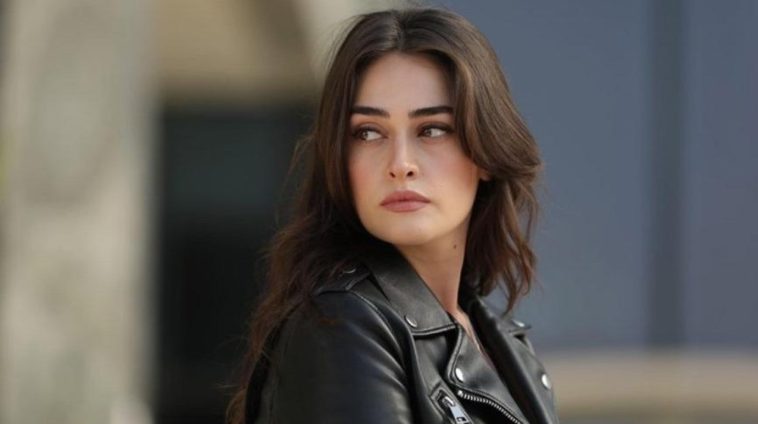 Among the main cast of the series, the leading actress Esra Bilgic spellbound everyone with her beauty and an appropriate dressing according to Islam in the play that no Pakistani could have even an image of her being modern in her real life. 
After watching some of the episodes of Ertugrul Ghazi Series, Pakistani men specifically began to approach Esra's social media accounts where they found out that she is actually not that much religious following her dressing in the shoots as compared to the series. Without thinking for a moment, they started stuffing comments on her pictures with fatwas with a feel of great disappointment from her real-life looks.
Well… that wasn't enough! Now Esra Bilgic's dance and kissing videos have been going viral over the internet and her fans seem to be disappointed looking at this side of the actress. Esra Bilgic has made quite the impression on Pakistani fans through her role of Halime Sultan on the Turkish drama serial Dirilis Ertugrul which has been airing on PTV Home in an Urdu dubbed version.
Now looking at videos of Esra Bilgic dancing and kissing does not sit well with Pakistani fans on the internet as they expect the actress to behave a certain way and 'act like a muslim woman' like she portrayed on Ertugrul Ghazi. 
However, the reality is that the Halime Sultan was just a role played by the actress who also stars in other projects and seems to enjoy dancing at parties which is hard for Pakistani fans to accept.
Apart from that, many videos showing a compilation of her kissing scenes are also being circulated over the internet and each one of these is an ultimate source of disappointment for Pakistani fans who are failing to understand the difference between Esra Bilgic's reel and real life. These videos have earned millions of views overall within a few days.
The comment section in these videos has been stuffed with "Astaghfirullah" comments and lots expressions of disappointment.
Here is a highlight of some of the comments observed on these videos:
Astagfirullah dog Ezra Belgic
Actors and actresses can't be role model… Muslims must understand this
Hyyyyy Pakistanioooo Kyy Dil Toot Gyy, Haleema Ya kia krr rhi hoo
My heart is broken after watching this, Dil toot gya bhai! Main ab drama nhi dekhunga.
Haleema Bibi ki ho raha hai… Hm Pakistanio k thora ijjat to rakho.
Halima ye kia kar diya tmne.
And the series of comments goes on….! This possessive behavior at the end of Pakistani fans is really out of understanding for the ones who know that reel & real life can be different for the actors living anywhere in the world, belonging to any background and nation.