Esra Bilgiç – The Epitome of Beauty from Diriliş: Ertuğrul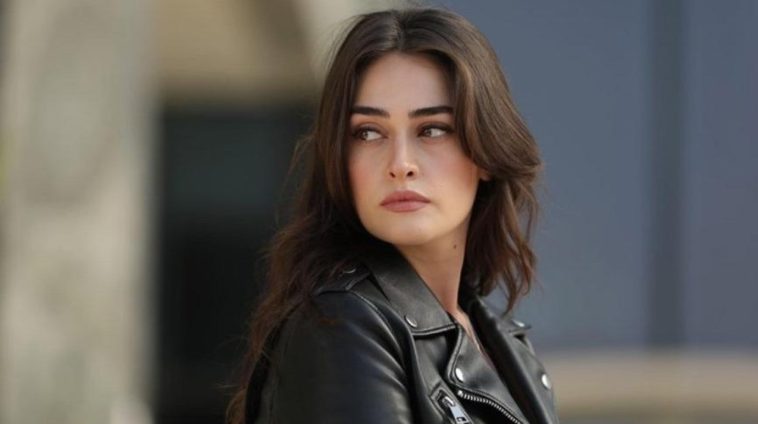 Diriliş: Ertuğrul, a Turkish historical fiction created by Mehmet Bozdağ. The drama is based on the history of the Muslim Oghuz Turks and takes place in the 13th century. It revolves around the life of Ertuğrul, the father of Osman I, who was the founder of the Ottoman Empire. It has been well received, particularly in the Muslim world. Right now, Pakistani men are going crazy for Esra Bilgic so we thought of doing an overview on her.
Prime Minister Imran Khan recommended Pakistanis to watch this phenomenally popular Turkish drama and emphasized to get all five of its seasons to be dubbed in Urdu so that people can learn something from the history of the Muslim world.
The drama got aired from first of Ramadan this year and right after the first episode, the social media was all storming with comments and reviews about the drama. With every new episode, the Pakistani viewers started falling in love not only with the drama but somewhat more to the actors and characters.
Engin Altan Düzyatan is playing the lead role in Diriliş: Ertuğrul as Ertuğrul Gazi and the other famous character of Halime Sultan is played by the gorgeous Esra Bilgiç. Although the story of this drama is unprecedentedly amazing in all aspects that it has made a magnetic connection with Pakistani viewers from the very first episode but a different thing has been observed in the response.
All male Pakistani viewers have fallen in love with the beauty of Esra Bilgiç playing the role of Halime Sultan and all gathered upon her Instagram and Twitter profiles to treat their eyes with the epitome of Turkish beauty. The interesting thing was that all of them had already made up their mind that playing the role of an impressive Muslim girl by Esra Bilgiç means that she is the same way religious in her real life.
When the Pakistani viewers gathered on Esra Bilgiç's social media profiles to stalk her, a sense of gloom prevailed over them after seeing her quite modern and bold in the pictures and couldn't accept the difference in her reel & real life. Many among those Pakistani fans couldn't resist commenting on her pictures by giving her long lectures on the following religion properly as she played and impressed as a Muslim girl in the play.
Well… this is quite strange and hilarious at the same time to observe how the drama has found a way to impact Pakistani viewers. Who had the knowledge that it will be Esra Bilgiç turning out to be impressive for the Pakistani male viewers not as that much of the historical background of drama story?
Taking it as something interesting, here we have some details about Esra Bilgiç all the fans from Pakistan must be looking for!
A little About Esra Bilgiç
Esra Bilgiç is a Turkish actress and a model, born on 14th of October, 1992. She is only 28 years old. She has studied at the Bilkent International University in Istanbul, Turkey.
Career of Esra Bilgiç
Esra Bilgiç starred in the TV series Diriliş: Ertuğrul telecast on TRT 1 from 2014. Her co-actors were Engin Altan Düzyatan and Hülya Darcan. Diriliş: Ertuğrul is about the heroic story of the father of Osman I, Ertuğrul, who turns a small tribe of Anatolya into a Sultanate.
Esra Bilgiç appeared as Halime Hatun in the series, but in 2018 she left Diriliş: Ertuğrul because of the changes in the new season; her character, however, died in 1281, and not as early as it was shown in the TV series.
Esra Bilgic also appeared in Bir Umut Yeter. In 2019, Bilgiç was asked to play a leading role in the film Adaniş Kutsal Kavga. The film will be released in March 2020. She is currently the female lead in the Turkish crime-drama TV series Ramo, with co-stars Murat Yıldırım.
Esra Bilgic won five awards as Best Female actress for Diriliş: Ertuğrul from the year 2014 to 2016. Her work in this series is being considered as remarkable of all times. She gained much popularity from this series and that's the reason she has around 2.5 M followers on her Instagram.
Esra Bilgiç Personal Life
According to some reports, Esra Bilgiç began dating a professional Turkish footballer, Gökhan Töre, in 2014. The couple got married on 21 October 2017 and divorced on 17 June 2019.