Esra Bilgic, the lead actress playing the character Halime Sultan in the most popular Turkish series Diriliş: Ertuğrul, has got a huge fan following from Pakistan.
Prime Minister Imran Khan directed to dub the series as it is based on Islamic history and to on-air it at PTV.
As soon as the series kicked off with its first episode, the viewers from Pakistan got their attention diverted to the gorgeous actress Esra Bilgic.
All male Pakistani viewers have fallen in love with the beauty of Esra Bilgiç playing the role of Halime Sultan and all gathered upon her Instagram and Twitter profiles to treat their eyes with the epitome of Turkish beauty.
Esra Bilgic Recent Post in Urdu Surprises Fans
The love of the fans from Pakistan for Esra Bilgic is on the one end and the actress's response came up as a post in the Urdu language which turned out to be a great surprise for everyone.
Esra Bilgic has left her fans from Pakistan in surprise with a post in the Urdu language on her Instagram where she hinted that she is all set and willing to work for Pakistani brands.
According to details, in a recent interview, Esra Bilgic spilled the beans over her will to work with popular Pakistani brands and she said that she will soon be working on it.
Esra revealed this amazing news and shared it with her fans on Instagram in a post written in the Urdu language.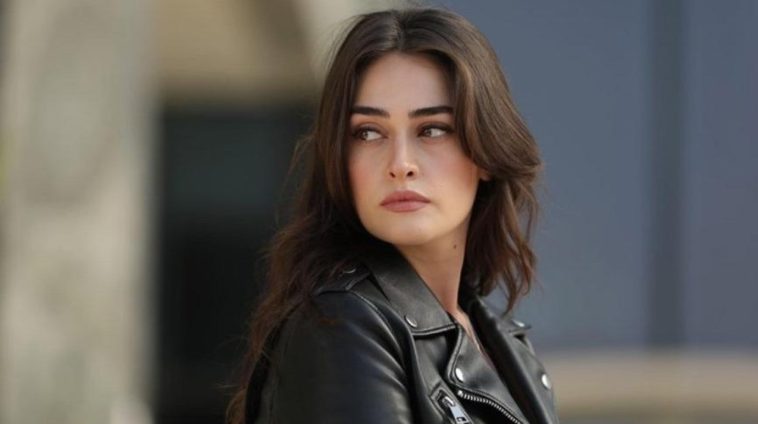 Esra Bilgic to Become Ambassador of Peshawar Zalmi?
So right after this amazing news from Esra Bilgic, Peshawar Zalmi owner Javed Afridi on Friday hinted that he is trying to appoint Turkish actors from 'Dirilis: Ertugrul' as brand ambassadors for his Pakistan Super League (PSL) franchise.
The chairman of Peshawar Zalmi sought fans' opinions about making an offer to Turkish actors to join the Zalmi family. Javed Afridi while taking to Twitter, asked what if Ertugrul Ghazi joins Peshawar Zalmi as a brand ambassador.
In another tweet, he said: "What if we offer to #HalimeSultan as well?" referring to the Turkish actress Esra Bilgic who plays the character of Halime in 'Dirilis: Ertugrul'.
WHAT IF #ErtugrulGhazi JOIN PESHAWAR ZALMI AS A BRAND AMBASADOR ❓

— Javed Afridi (@JAfridi10) June 30, 2020
So let's see how this PSL would be turning out for the fans in terms of huge fandom for Diriliş: Ertuğrul cast, specifically for Esra Bilgic which must be drawing all attention towards Peshawar Zalmi if they will be accepting the ambassadorship offer.
About Esra Bilgic
Esra Bilgiç is a Turkish actress and a model, born on 14th of October, 1992. She is only 28 years old. She has studied at the Bilkent International University in Istanbul, Turkey.
Esra Bilgiç Career
Esra Bilgiç starred in the TV series Diriliş: Ertuğrul telecast on TRT 1 from 2014. Her co-actors were Engin Altan Düzyatan and Hülya Darcan. Diriliş: Ertuğrul is about the heroic story of the father of Osman I, Ertuğrul, who turns a small tribe of Anatolya into a Sultanate.
Esra Bilgiç appeared as Halime Hatun in the series, but in 2018 she left Diriliş: Ertuğrul because of the changes in the new season; her character, however, died in 1281, and not as early as it was shown in the TV series.
Esra also appeared in Bir Umut Yeter. In 2019, Bilgiç was asked to play a leading role in the film Adaniş Kutsal Kavga.
The film will be released in March 2020. She is currently the female lead in the Turkish crime-drama TV series Ramo, with co-stars Murat Yıldırım.
She has won five awards as Best Female actress for Diriliş: Ertuğrul from the year 2014 to 2016. Her work in this series is being considered as remarkable of all times.
She gained much popularity from this series and that's the reason she has around 2.5 million followers on her Instagram.