DFSK is in talks among auto experts in Pakistan since the last week. Earlier this week, we shared the news of Huawei pairing up with DFSK to manufacture hybrid SUVs. While we still await the details of DFSK Seres S5, the reports speak that DFSK is planning to launch DFSK Seres S3 EV in Pakistan by the end of this year. Let's have a look at the details of the upcoming crossover.
DFSK Seres S3 EV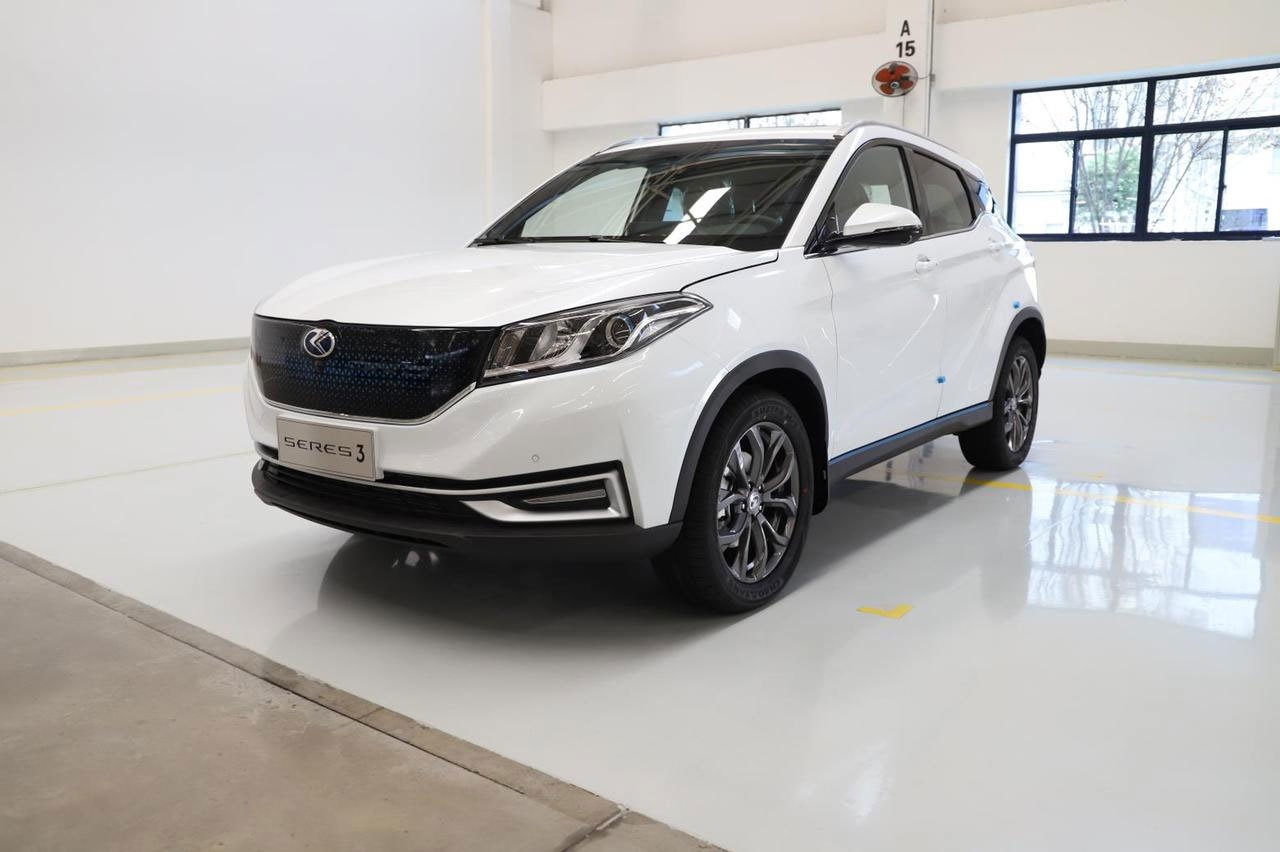 In the ongoing battle of crossover SUVs in Pakistan, it looks like DFSK is all set to bring forward its EV vehicle lineup. The first in the series is the DFSK Seres S3 EV. As per the reports, this crossover SUV will be launched by the company in the Q3 of 2021.
Vehicles Details
The upcoming EV crossover will be manufactured under the joint collaboration of Huawei and DFSK. This means that the Seres S3 will have a lot of expectations built up from the fans' side. If we talk about the seating capacity, the upcoming EV crossover will have a 5-seater arrangement.
The overall design of Seres S3 EV is compact and modern. While this may be valid, the company has managed to draw a fine line between crossovers and SUVs by introducing a rather compact exterior in the Seres S3. So, if you have a dedicated passion for crossover vehicles in Pakistan, this car may impress you a great deal.
Expected Features
As of now, we still await the confirmation of official features and options available in the Seres S3 EV crossover. However, we have gathered a list of expected advanced features to give you an idea of what's coming. Let's take a look at these:
Portrait-oriented touchscreen infotainment
Digital instrument cluster
Panoramic sunroof
Ambient lighting
Heated and ventilated seats
Seat massager
Premium 11-speaker audio system
'L2+' autonomous driving capabilities
Adaptive cruise control
Low-speed traffic assist
Forward collision warning
Automatic emergency braking
Lane-keep assist
Expected Price In Pakistan
As per the estimates, the upcoming DFSK Seres S3 EV will come with an initial price tag of about PKR 5.5 million. Please note that the price may vary based on the available variants in the local market.
To find out the official features and price information of this upcoming EV crossover, stay tuned as we bring more updates to the desk.