DFSK is riding hot with its plans to launch EV SUVs in Pakistan. Earlier today, we shared the features and price of the DFSK Seres S3 EV expected to launch in the Q3 of 2021. Here, we have another surprise for the DFSK fans across Pakistan. The company is all set to launch a new variant of Glory Pro around the end of this year. The DFSK Glory Star Version will bring some interesting upgrades including the engine. Let's go down further to see what this upcoming car has for its fans.
DFSK Glory Star Version
The previously launched DFSK Glory SUV featured a standard internal combustion engine (ICEV) in the car. As per the company's plans, DFSK is all set to bring forward a new version of the compact SUV with a few upgrades.
The new DFSK Glory 'Star Version' will come with a 1.5T GDI engine. This engine is designed to deliver a better power output compared to the previously introduced standard engine. It is safe to assume that the company has specifically focused on the performance department of the car to make it more powerful for the drivers.
Safety Features
Is the engine the only upgrade? The answer is no. DFSK is also making a few upgrades in the safety department. Here are the added features as listed below:
Lane assistance
Blindspot detection
Front car collision warning
Adaptive cruise control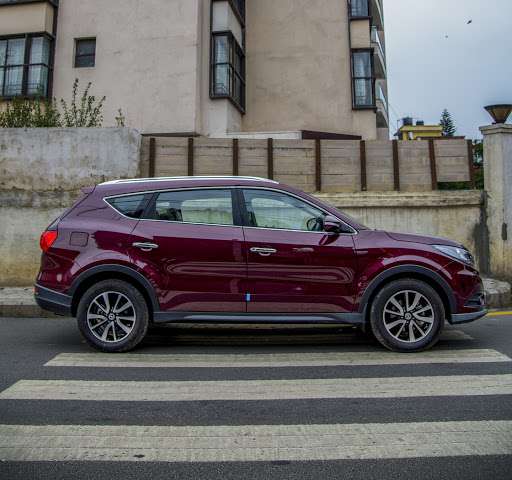 Expected Price In Pakistan
As per the reports, DFSK Glory Star Version will be priced at about PKR 5.5 million. It is important to mention that DFSK Seres S3 is also expected to launch with the same price tag. However, accurate figures and price information will be revealed once the company shares an official word about it.
DFSK Success
DFSK Glory Pro is well-received by Pakistani consumers. While this may be true, the growing competition in the crossover category is bringing up new challenges for new entrants in the market. It is a bit too early to speak if the upcoming lineup of EV vehicles by DFSK will be successful in Pakistan owing to the local road environment and weather conditions.
To find out the official details and price of DFSK Glory 'Star Version', stay tuned as we bring more updates to the desk.