By Shazia Anwer Cheema
There is a famous catchphrase "that a distracted soldier is a dead soldier". Today I am coining a new phrase "a distracted civilian is a disorientated individual who can turn into a zombie".
Strategic failures are not sins, but I consider them sins especially when year after year there is no reflection and admission for the sake of redemption. The only provided answer for any such failure on coffee tables is "it was necessary at that point in time". A bad habit is a premeditated act hence sinful in my dictionary. Strategic breakdown in the form of failed experiments distracts the civilians and the irony is that when civilians are distracted, they don't get killed they start blaming which can lead to killing others. That killing could be the killing of a human or more of the killing of norms, traditions, and rules of law.
Many political scientists believe Pakistan is experiencing the aftermath of a failed experiment, people are disorientated and in chaos, looking for directions and the ones who are supposed to give them direction are themselves falling apart.
I usually receive feedback about my write-ups via e-mail and one email I received yesterday did not let me sleep all night. The e-mail was about one particular right-up of mine and how that piece disgusted the email sender (who claimed to be a high-ranking retired official), moreover how naïve I am about the facts, about the ground realities.
I tried to explain that knowing the reality is one thing and shouting that reality out loud in open is another thing. Sometimes non-articulation means looking at the bigger picture. The bigger picture is that cracks in rank and file are lethal for Pakistan. What has been done is done now and the blame game will not serve any purpose rather it will deepen the chaos among files which will automatically seep out to the general public. Civilians are already showing tantrums and social media is reflecting a pre-state zombie land.
This is not the right time to register personal differences rather it is the time to hold tight and fall in lines, firm and strong. Plus, and I repeat plus –learning the habit of listening to bloody civilians. I wrote almost two years back that PTI's Slur Brigade will prove another serious issue for the State such as the proud slang of "Afghanistan our strategic depth" had been in past but this diction was used against us by our enemies, and then we had no place to retreat from our previous position. Now, the social media abuse brigade which is being deliberately ignored will also backfire. The money is being funneled by PTI now when PTI will start asking hundred rupees per supporter who will funnel that, of course, anti-state elements will fill the vacuum because addiction to money is incurable, and we had to experience that in the Afghan jihad thing.
And here we are the disorientated, dwelling on a fairyland supporter of PTI is hitting the very core of the system and they are hitting hard. I also wrote time and again that launching media paratroopers was a false call, but not only civilians but retired military men were sitting on mainstream media analyzing almost every domain of human existence.
A soldier's brain is hard-wired in a different way in the sense he processes information with the trajectory of the mission. A mission that must be accomplished. The task of defaming the entire political opposition was taken so seriously by people like Maj (retd) Adil of ex-servicemen society that retreating is hitting hard on few. Their cognitive system is not aligning with the fact that it was not an ideology but a task.
The damage Imran Khan has done to this country is mendable but the damage this experiment has done in ranks and file could only be reversible if all must clear their orientation and stop falling into the trap of who is hawkish and who is not or the hawkish one would have done otherwise.
If a thing seems incomprehensible don't trust this feeling, there is nothing new in the world, every experiment has been done before and a detailed study of history is enough to provide you with a reality check. Do we remember Gaius Caesar Augustus Germanicus better known by his nickname Caligula?
The son of the popular Roman General Germanicus, he was made a hero as being the Martial Blood and several applaud words were coined for him including "our baby" and "our star because he was famous among military cadres and their families and he acquired the nickname "Caligula" that came from Caliga —a type of military boot.
Caligula was loved by many for being the beloved son of the popular Germanicus and over 160,000 animals were sacrificed during three months of public rejoicing. However, his rule survived less than four years. Historians believe he was a failed experiment. Philo of Alexandria and Seneca the Younger, contemporaries of Caligula, describe him as an insane emperor who was self-absorbed, short-tempered, killing for mere amusement and causing starvation because he was a total failure and worthless. Since he was portrayed as "our baby" and "our star" among martial families, it took a long time to tell them that he was a useless creature.
The lesson we learned from Caligula is that martial families must not be involved in making/crafting heroes and their heroes should only be those who give their lives and those who protect their motherland with their blood. There was a time when Garrisons were built outside cities not because of security purposes but to keep soldiers away from common people usually called "civilians". That was the time when soldiers had only one cause and responsibility and that was to protect their motherland from foreign invasions. Now soldiers are protecting the motherlands from internal invasions also and time as had so the rules, have been changed. However, one of the most important rules is "discipline" that must not be changed at any cost.
And once again Chinese General Sun Tzu is helping me by saying:
"If soldiers are punished before they have grown attached to you, they will not prove submissive; and, unless submissive, then will be practically useless. If, when the soldiers have become attached to you, punishments are not enforced, they will still be unless.
Therefore, soldiers must be treated in the first instance with humanity but kept under control by means of iron discipline. This is a certain road to victory.
If in training soldier's commands are habitually enforced, the army will be well-disciplined; if not, its discipline will be bad.
If a general shows confidence in his men but always insists on his orders being obeyed, the gain will be mutual".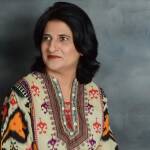 Note: Writer Shazia Anwer Cheema is a Prague-based author, columnist, and foreign affairs expert who writes for national and international media. She is a doctoral student and researcher in semiotics and philosophy of communication at Charles University in Prague. She can be reached at her: Twitter @ShaziaAnwerCh Email: shaziaanwer@yahoo.com
Disclaimer:
The views and opinions expressed in this article/Opinion/Comment are those of the author and do not necessarily reflect the official policy or position of the DND Thought Center and Dispatch News Desk (DND). Assumptions made within the analysis are not reflective of the position of the DND Thought Center and Dispatch News Desk News Agency.