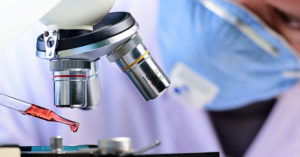 An accurate diagnosis is the first step towards treating a medical condition. A false or diagnosis can not only lead to wrong medication but it can also delay the treatment of the actual condition that a person is suffering from which in some cases can be fatal. The main tool that many doctors use to diagnose a medical condition is a medical test.
A medical test can be a simple blood test or it can be a more complicated test such as an MRI. If the diagnostician does not get accurate data it is highly likely that you will get a false diagnosis. If the lab from where you get the actual test, is not upto the standard it is highly likely that your doctor will not accurate data. It is thus important that the medical lab that you choose for your diagnostic needs is up to the mark. In this article, we are listing down four signs of a good lab so that you can make an informed decision.
Courtesy
The first thing that you need to see in a medical laboratory is the general behavior at the place and its ambience. A good radiology lab has a courteous staff and the policies are usually customer friendly. Diagnosis is a crucial thing for a person and most of the times the person going in for a diagnosis is nervous and a rude staff or a lab with strict policies can make the situation worse. You should thus check in with your level of comfort while choosing a medical lab.
Staff
Staff is key when it comes to choosing a medical lab. You should always make sure that the staff which is working at the medical lab of your choice is qualified. Not only should they be academically qualified, they should also have some experience on their back. Medical tests usually involve blood samples and an inexperienced lab attendant can mess up the injection or might not be able to take the sample in the first attempt. As a result, your veins can get inflamed not to mention the trouble that you will have to go through
Cleanliness
Cleanliness is perhaps the most important factor that you need to look for in a medical lab. A medical lab is perhaps the place where a person is most vulnerable to infections since his/her is on display. A good medical lab should thus be above everything be clean.
Efficiency
Efficiency is another thing that you need to keep an eye open for. Diagnosis is a crucial step in treatment. If a diagnosis is delayed, the treatment will be delayed and in many situations that is not affordable at all.
If you follow these four simple criteria, there is a high probability that you will end up choosing the best medical lab for all your diagnostic needs.
—————-
This article was produced in partnership with oladoc.com, a digital health company in Pakistan. Using oladoc, you can find the best radiology lab in Karachi, Lahore, Islamabad and book an appointment online.