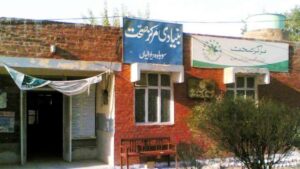 MULTAN, Pakistan: As many as 2,400 Basic Health Units (BHUs) in Punjab will be shifted on Solar Energy, the Provincial Minister for Energy Dr. Akhtar Malik said.
While addressing a meeting in Multan, the minister said that the Punjab government is committed to provide cheap and environment-friendly electricity to the masses.
The minister said that the Off Grid Solar Solution Programme will be launched for the electricity deprived areas of Punjab to provide cheap electricity to these areas.
Dr. Akhtar Malik said the under the programme, small villages will also be shifted on Solar Energy.
The Punjab Minister for Energy said that the entire province is going to become a Solar Province.
The provincial minister also reviewed the ongoing electricity projects for the provision of electricity to the electricity deprived areas and the shifting of Basic Health Units on Solar Energy across the province.