If you're looking for the best Pakistani dramas on Hum TV, GEO TV, and ARY DIGITAL to watch in 2023, here are some of the best Pakistani dramas to watch:
Mjhe pyar hua tha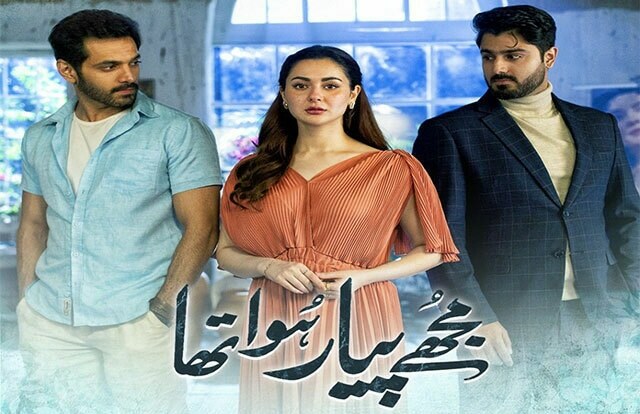 Maheer, Saad, and Areeb are involved in a love triangle in Mujhe Pyaar Hua Tha. Saad has always loved Maheer, his cousin, but when he doesn't declare his feelings to her, life changes and Areeb enters into the story. Things start to come apart and the trust between the lovers is destroyed as a result of a minor misunderstanding.
Tere bina main nahi 
The "love" story between Murtaza and Noorulain is the central theme of the story. The plot twist occurs when Murtaza decides to get married but subsequently learns how much Noor truly values him. When she has low expectations of him, Tehniyat enters into the story to play a part.
Hook
Love and revenge, two powerful emotions, are in the beginning of the Hook story. Shaheer arguing between Haya and Zayan causes a clash that happens.
Tere Ishq ke Name
A strange story of love, hate, and family is Tere Ishq Ke Naam. Rutba is in love with Altamash, but due to a minor misunderstanding, she marries Khursheed. When Altamash attempts to restart their relationship after a failed marriage, she realises how deeply she loves Khursheed.
Mere hi Rehna
Two sisters who grew up together and are extremely near are the main characters of the story. Her other sister is wed to Shahroz Sabzwari's brother Syed Jibran, while one of their sisters is married to Shahroz Sabzwari.
Muhabbat Gumshuda Meri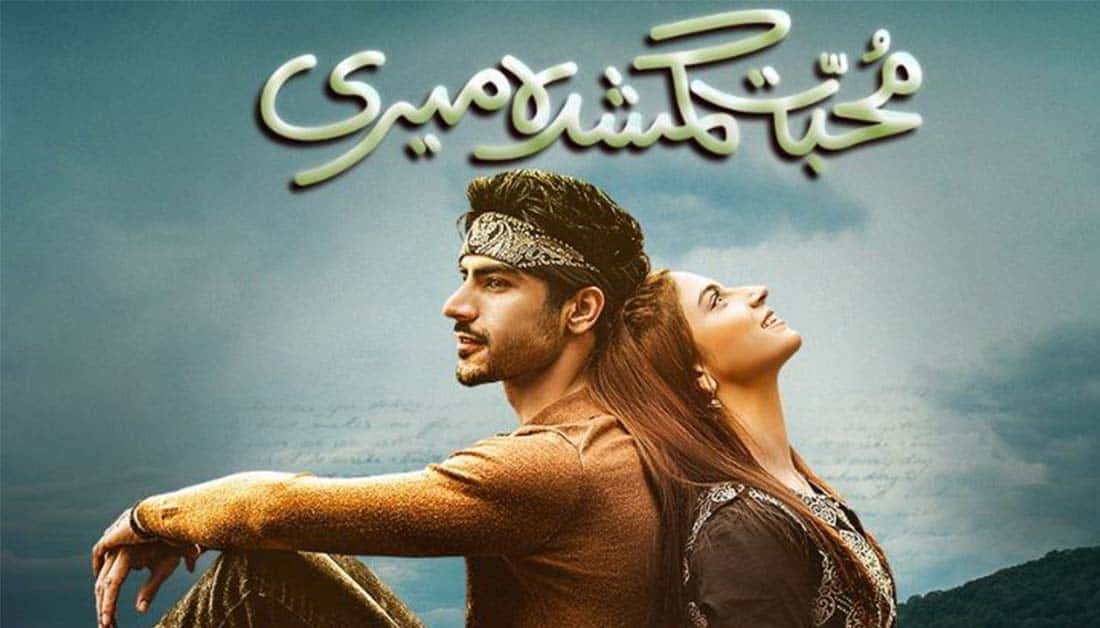 The two young people at the centre of this drama's story are Zobia and Saim. Dananeer Mobeen and Khushal Khan respectively play their parts. They are neighbours who develop feelings for each other.
Kacha Dhaga
Kacha Dhaaga is a tale of affection, loyalty, revenge, and hate. The lives of four cousins are the focus of the serial. Due to financial issues, the elders of the family reject the two of them who fall in love with one other.
Tere Bin 
Meerab is an ambitious and gorgeous young girl who aspires to pursue further academics. Her parents are everything to her, and they hold the most faith in her. Murtasim, on the other hand, comes from a family of strength and influence. He respects and values his family's morals and traditions and won't disappoint them.
Ehraam e junoon 
The drama's main character, Shanzay, is an affluent young woman who falls in love with the handsome delivery boy (Shani) right away. When she finds that he has an MBA but is still working as a pizza delivery boy, she offers him a position at her father's company.
Jhoom 
The drama "Jhoom" appears to be focused on society's opposition to and rejection of an older woman marrying a younger guy, which should be viewed as natural in human life but is instead viewed as unacceptable.