DND Thought Centre Report
Kashmiris all over the world will observe Youm-e-Istehsal on Friday (tomorrow August 5, 2023) to express solidarity with the oppressed Kashmiri people on the completion of three years of the military siege of Indian Illegally Occupied Jammu and Kashmir (IIOJK).
It was on August 5, 2019, that the special Constitutional Status of the Indian Illegally Occupied Jammu and Kashmir was scrapped by the fascist Modi government.
In order to denounce the Indian unilateral illegal actions against the Kashmiri people as well as the atrocities being carried out by the Indian forces in IIOJK, a host of events will be arranged throughout the world.
It may be remembered that Indian-Occupied Kashmir is still going on through a curfew-like situation since August 5, 2019, when the Indian Government revoked Article 370. Barricades have been laid out at different points to avoid any assembly of people.
75 Years of Human Subjugation
At the time of division of the Indian subcontinent, it was logical to assume that Kashmir, where the majority of the population was Muslim, would go to Pakistan. Kashmiri leadership on July 19 decided to join Pakistan but Hindu Maharaja Hari Singh signed a contract with Indian Muslims of the valley and stood against Maharaja but India sent Army to Kashmir.
The situation resulted in the first India-Pakistan War and India went to the United Nations for help and demanded ceased fire. United Nations Security Council on Indian request decided that a referendum will be held in Indian-occupied and Pakistan-controlled Kashmir so Kashmiri will decide what country they want to join.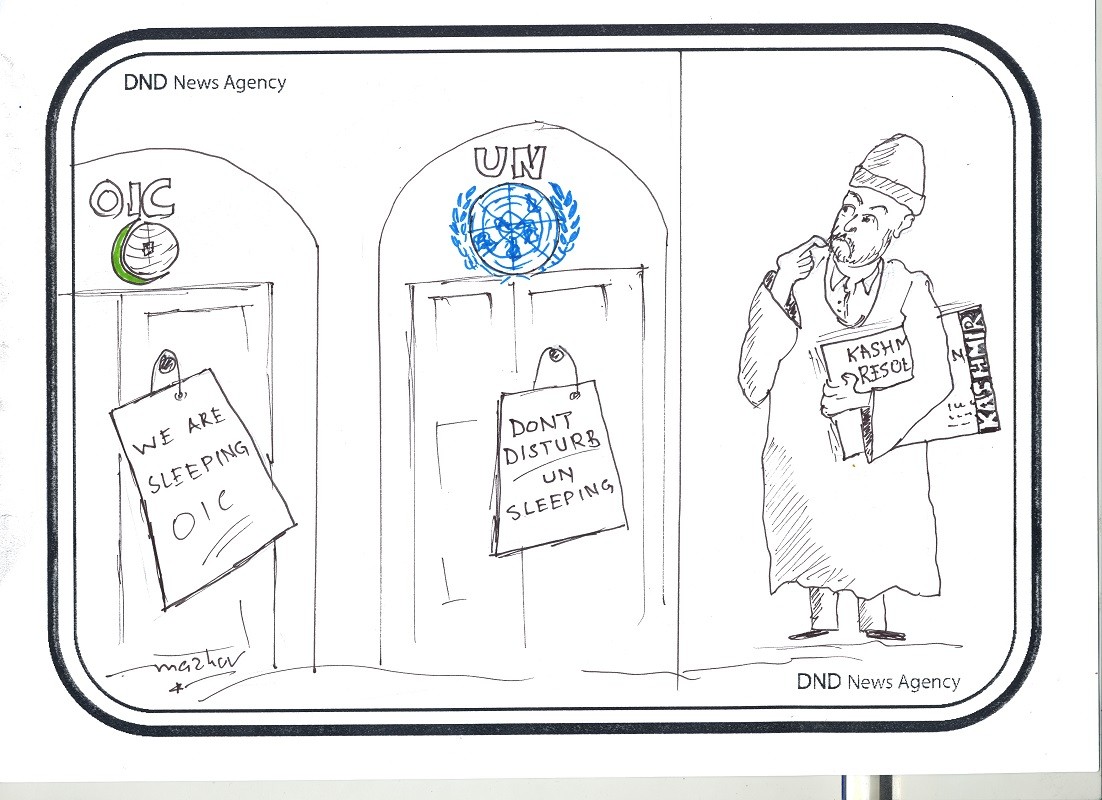 This referendum and plebiscite are denied by India since 1948. Since then, the Kashmir issue has remained the main problem in relations between India and Pakistan all these years. On August 5, 2019, the world was shocked by the news of India's decision to unilaterally repeal the special status of Jammu and Kashmir and Article 370 of the constitution. Since then Kashmir has turned into a bleeding wound. Thousands, including minors and almost all of the elected legislators of Jammu and Kashmir (with the exception of those who belonged to the (BJP), were subjected to preliminary detention. Local community leaders were arrested. Youth, the hope of the nation disappeared in an unknown direction simply from their homes. Girls and women, as well as children, were persecuted and raped by Indian soldiers.
What was left for people to do, where to run? They are tired of living in uncertainty. They are tired of being afraid.
In the following months, national politicians were denied permission to enter the former state and were returned from Srinagar Airport. The Muslim majority erupted in fury. People expressed their anger in protest actions.
Since August 5, 2019, international Human Rights organizations are reporting a grave violation of human rights, the killing of children, women, and youth, and arrests of children and women from Indian Kashmir but nothing tangible has been done so far by United Nations to protect Kashmiris from Indian Armed forces.
Kashmir needs immediate attention and support from international forums because India, Pakistan, and China are all three nuclear states and all are involved in the Kashmir conflict recent India-Sino border tension over Ladhakh should open the eyes of the world that situation can trigger something very unfortunate any time of the day in Kashmir region.
Indian Occupied Kashmir after August 5, 2019
On August 5th of 2019, India terminated the special status of Kashmir and declared a lockdown. The Internet was shut down and Kashmir was closed to the world. India had sent almost one million soldiers to Kashmir and human rights violations had reached a new peak. Kashmiri people are still experiencing the worst attack in their history.
Many Kashmiris were taken from their homes and put in jails. Indian soldiers arrested not only men but women as well. Protesting people and even innocent kids were targeted by pellet guns and thousands of people lost their eyes in Kashmir.

Today there is a growing fear about the intention of the Indian Government, which committed numerous human rights violations, toward Kashmir. On one hand, the Indian Government is bringing non-Kashmiri people to this region and is trying to change the demographics of Kashmir, on the other hand, the Indian Army keeps committing massacres. Torture and rape are also used widely to suppress the voice of the Kashmiri people. Kashmir gradually keeps turning into a new Gaza in front of the world and Kashmiri people cannot have their voices heard out of this paradise-like cage. Indian Army does not let foreign people or journalists visit Kashmir and inform the world about what is going on there. Kashmir has no name in many minds in the world and even most people in the west would not be able to spot Kashmir on a map.
Three years long siege in Indian-Occupied Jammu and Kashmir is part of Modi's greater design to implement the belligerent policies of BJP/ RSS. The element of violence has been the core aspect of Indian Prime Minister Modi's state policy towards Kashmir. Modi, a nationalist Hindu Prime Minister, bolstered his support among the Indian Hindus who are fascinated by the deaths of the Kashmiris and humiliate them by sharing images of tortured dead bodies as trophies.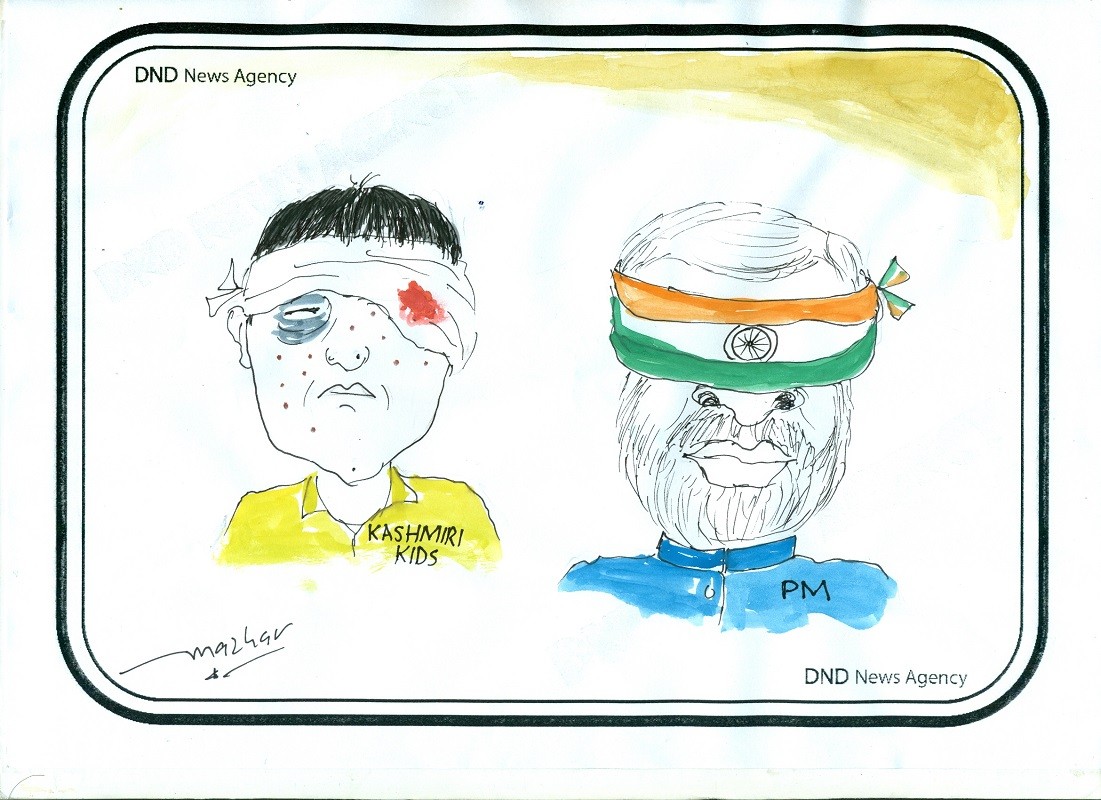 Indian Prime Minister Modi has publicly announced several times that the Indian forces have been given a "free hand" to deal with Kashmiris demanding independence and India is in the process of destroying the identity of the Kashmiri people through biased policies, laws, and Regulations. Implementing Indian Barbarianism in Kashmir, the scrapping of articles 370 and 35A by India was not only the most radical political move in the history of the Kashmir conflict but also came at an unprecedented humanitarian cost to the people of Kashmir.
RSS–BJP and Concept of Purist Bharat
With the RSS-driven Hindutva policy, it is clear that India will not enter into dialogue with Pakistan on Kashmir and will always deceive as it has done in the past. Rather India thinks it has successfully resolved the Kashmir issue by dividing the territory into three parts. The Indian law ministry is also working to re-adjust some assembly and parliamentary constituencies in IIOJK, aiming to hold elections in the territory but what for under an atmosphere where the entire population is going through trauma and each and every member of society feels that there is no hope, they are being left alone and circumstances are never going to be changed for them.
Foreign Affairs experts believe that a highly intelligent and systematic abuse to numb the entire population for the purpose of successful oppression is in progress in Indian-occupied Kashmir.
Oppressors are pampering themselves with the thought that barring the whole society and disconnecting any possible way of communication is a successful strategic plan and now they are waiting to see the result of this experiment and thinking wishfully that now in Kashmir, the havoc of being abandoned by the civil societies of the world will trigger the same mechanism used in the slave trade times, crush every hope, no outer interaction and continuous physical and psychological abuse, an ancient recipe for enslaving mind and body will eventually work. The point to consider is; if an oppressor chooses or desired to enslave an entire population how come they reach the manifestation of this vicious desire, is unstoppable, above international law, or simply nobody cares to do anything to stop him? The idea of mankind being insensitive on this magnitude, this specific portrayal has been engineered by the oppressors to desensitize the Kasmiries, the very idea that their screams are not audible and their pain is not contagious enough to affect the outer world is all part of a cynical plan being executed in occupied Kashmir. In reality, there are people, trying to reach them, console them, hymning the chants that they have not been abandoned, that they have not been betrayed by fellow humans, but the devilish attempt to refrain from the two-way communication is ultimately putting Kashmir in the painful situation of being left alone.
Local print and national electronic media of India, hence they are forced to print what has been told to, however, that's not the mechanism of this world, pain, misery, screaming, and veiling has their own fiber optical, it does reach out and get received also, in cognitive sciences this mechanism is called mirror neuron phenomena.
The beautiful valley of Kashmir and the innocent blood flowing in the streams is the height of irony. Beautiful faces stained with brutality, emotionless green eyes staring irrelevantly, as the damage has been done, love has been lost, hunger and sickness have prevailed, cold nights have been lost their feel, and sunny mornings have been detached long ago from hope.
Heart-wrenching blank faces have one brutal question for us all, why they have been left alone? It is our solemn duty to stand by with Kashmir in solidarity to revoke their hope in civil society, it is our first and most concern to reach out to them, listen to them with the assurance that their voices will echo in the power corridors, that their lives matters, their rights will be restored thus they are not alone no matter what. It is the immense demand of the deteriorated situation of Kashmir that we should all raise our voices in chorus "We are here, we are there, we are everywhere". Let's make sure no media restriction can stop us to reach them, let's perform our basic duty of being empathetic as humankind.