Monitoring Desk: Due to harsh behaviour of people, police and after throwing out of their hotel, six tourists spent a month of self-isolation in a cave of India. It is reported by Eurasian News while citing CNN.
Tourists who stayed at the hotel before India clamped lockdown kept themselves in quarantine in a hotel but were thrown out of hotel when they ran out of money and found a cave for their refuge, reports Eurasian News. Tourists who spent one month in cave include four men and two women from France, Turkey, Ukraine, USA and Nepal.
It may be mentioned that people of Rishikesh city in northern India informed Police that there are (were) some tourists living in a cave for the last one month.
"They have been living in the cave since March 24th. The police found them on Sunday and took them out of there. We asked them to isolate themselves for another two weeks just in case, but the group seemed healthy, "said Ukaranchal State Police spokesman Mukesh Chand. In addition, the group had money to buy food and other necessities.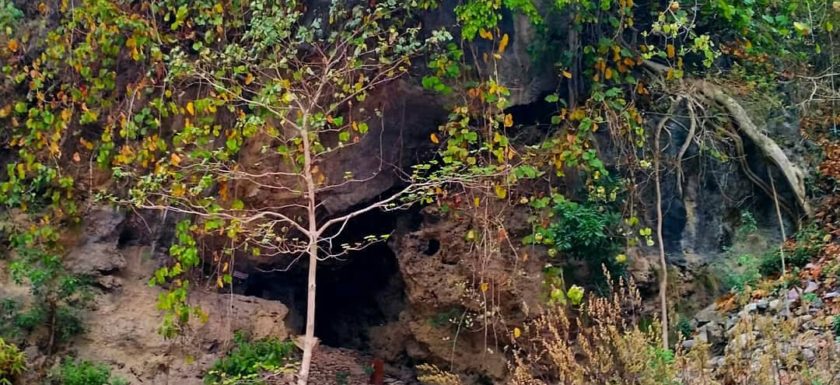 It is pertinent to mention that from March 20, 2020, Indian and foreign tourists were banned from entering the state of Utaranchal due to an outbreak of coronavirus.
It may be noted that on April 3, 2020, media reported that Russian tourists stranded in India were beaten, harassed and even raped.
Stranded and stuck in India, over two thousand Russians tourists are struggling to find their way back to home as they are living in miserable conditions.
"India is changed in just last two weeks. They used to (Indians) smile with us, greeted us, danced with us and laughed with us when we (Russian tourists) had money and now they behave with as we are carriers of Coronavirus infection. They (Indians) are now beating us, threatening us and even trying to rape us if they find women and girls alone in search of finding some help. This is a different India what we saw in tourism promotional videos and in tourism attraction advertisements," commented Tania at a Russian tourism forum.
Related News: Russian tourists stranded in India are beaten, harassed and even raped