By Faraz Zia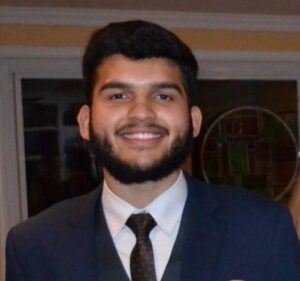 In the seven days that passed since the first presidential debate between Trump and Biden, much seemed to have changed. President Trump, Melania, and 23 other top republican leaders had acquired COVID-19 from a White House event which lacked social distancing and masks. The negotiations on a stimulus (Financial) package between the White House and Congress had been halted at Trump's order. Trump-appointed CIA director, John Ratcliffe, had also declassified Brennan Notes (from former CIA director John Brennan) about how President Obama had been briefed on the possibility of Clinton campaign's hand in tying up the Trump Campaign with Russia. Hence, like the previous debate, Vice Presidential candidates carried heavy baggage going into this debate. COVID, the Economic Recovery, and Social/Police reforms were on the line.
Both the Democratic and Republican campaigns maneuvered their approach to this debate. Political analysts were looking for Pence to convince Americans about why Trump deserves a second term and Kamala Harris to paint the Trump-term as a fiasco full of failure of economic and foreign policy and major scandals. Hence in this debate, the discussion focused much more on records of the candidates and their policy rather than the emphasis on personality-over-policy from last week's Presidential Debate.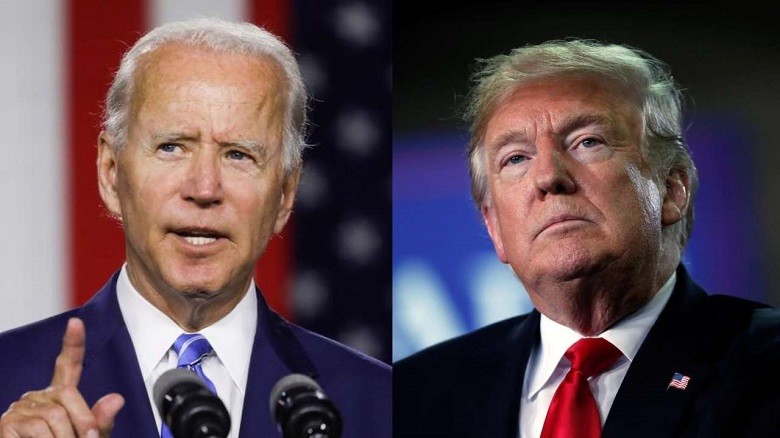 Whereas the first debate was filled with countless interruptions, the strategy of both candidates in this event seemed to be of maintaining professionalism and calling the opponent out on their interruptive behavior. Senator Harris specifically made this clear by stopping 3 times during her time and telling Vice President Pence "I'm speaking". With that said, USA Today Washington Bureau chief and VP Debate moderator Susan Page still struggled to control the momentum with both Sen. Harris and VP Pence (more so) speaking over her for 10's of seconds.  Frustrated by Pence's continued impertinent behavior, Page told Pence that "I did not create the rules for tonight, your campaigns agreed to the rules,
Vice President Pence was perhaps carrying the bigger responsibility as he had to clear up Controversies flared up by Trump in the previous debate and in the press. Throughout the debate, Pence's approach seemed to be evasive as he rarely answered questions, rather choosing to politically deflect them. For matters like COVID, Pence's response was quite different than Trump, who had openly disagreed with Government scientists on COVID response and tweeted "Don't be afraid of COVID. Don't let it dominate your life" after being infected. Rather Pence deflected the question by saying he believed the American people were strong and would get over it. In addition to the elusive defense approach, his offensive narrative appeared to be that Trump had made the US stronger, gone after enemies like Qasim Solemani and Al-Baghdadi, and improved the economy, whereas Biden's 47-years of public service consisted of sub-par performance. This mimicked the typical "Make America Great Again" and "Drain the Swamp" narrative from 2016. Considering the controversies stirred up by Trump, Pence was able to fend any additional trouble and do some firefighting!
Senator Kamala Harris started on the opposite footing, going on the offensive with her very first words in the debate, stating "The American people have witnessed what is the greatest failure of any presidential administration in the history of our country." Coming into this debate she seemed prepared to remove whatever doubts/areas Biden had left behind in the last debate and made her intentions crystal clear by using strong diction and body language. However, her performance in the debate was overshadowed by her inability to handle pressure on her records as California's Attorney General, which saw improportional incarceration of African Americans in jail. Additionally, as the co-signing senator on the very liberal Green New deal, which Pence called a radical multi-trillion-dollar shift toward green energy, Sen Harris could not provide an answer to whether she would support it as Vice president. She was also grilled by Pence on the Biden campaign's unwillingness to state whether they would purse Court-Packing to neutralize the Conservative majority on the US Supreme Court Bench. Lastly, she also announced bold policy, such as legalization of Marijuana and expunging records of those convicted/in jail due to its possession. This unconventional approach came as a surprise to many as such national debates usually see candidates stick close to the center of the political spectrum.
With both candidates taking a more civil approach to this debate and discussing what matters the most, policy, this debate was appreciated by political commentators and the public alike. However, with most polls, including both FOX and CNN, showing up to a 16 percent lead for Biden, this debate did not seem to push the case towards either campaign's cause. Rather than making an argument on merit, both parties seemed to push the agenda of settling for the less-worse candidate. With that said, although a comfortable lead exists in the polls for the Biden-Harris ticket, going off the result of Trump's miraculous win in 2016, both parties will likely raise the temperature in the days to come in order reach the finish line!
Disclaimer:
The views and opinions expressed in this article/Opinion/Comment are those of the author and do not necessarily reflect the official policy or position of the Dispatch News Desk (DND). Assumptions made within the analysis are not reflective of the position of Dispatch News Desk.