The times are gone when we used to wait for years and years for a Pakistani movie, since Khuda Ke liye and Bol, Pakistani film industry has been geared up to push out blockbusters every year. For now, the most discussed movie is Chalay Thay Sath featuring  Saira Shahroze, Kent S. Leung, Mansha Pasha, Zhalay Sarhadi, Behroze Sabzwari and directed by Umer Adil

Chalay Thay Sath is all set to hit the screen of cinemas today. Premier of Chalay Thay Sath of held in Karachi Last night and sources have revealed that the movie is a full entertainment package and might win hearts of millions. We are not going to disclose the plot of the movie since it would be a buzz killer but the movie has been shot among the best locations in Pakistan. The beauty of Gilgit Baltistan has been explored in the movie and this is the first time that any Pakistani director has opted out for Hunza Valley.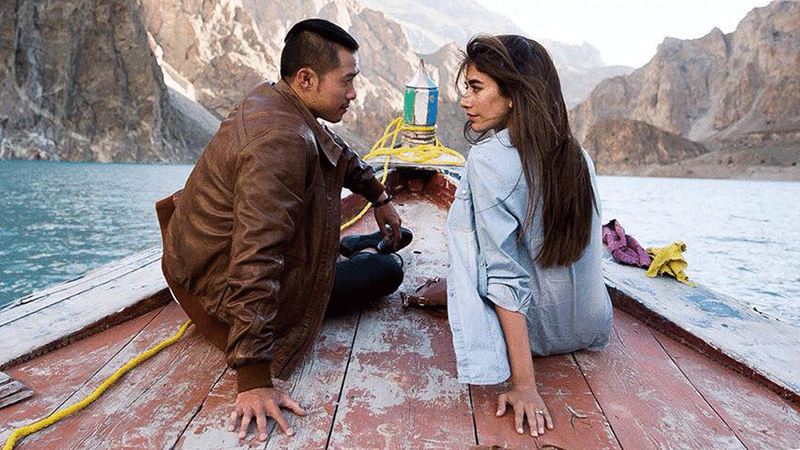 Chalay Thay Saath is a romantic comedy which revolves around a bunch of friends who are set out for a trip in the north. The movie is mostly shot in Hunza and Gilgit as stated before featuring veteran stars, Syra Shahroz, International film actor Kent S Leung, Faris Khalid, Zhalay Sahardi, Mansha Pasha, Osama Tahir and Behroze Sabzwari to name a few.
In a recent press with up with the cast of  Chalay  Thay Saath, Syra stated that "Chalay Thay Saath is a movie about friends, family, values, love and maybe about hate,"