By Hamid Khan Wazir
WANA, Pakistan: In what appears to be a great development, normalcy returned to the conflict-riddled South Waziristan district of Khyber Pakhtunkhwa after an agreement was reached between both the warring tribes of Mehsud and Wazir on Saturday. 
The situation remained quite tense during the last few days when fighting erupted between two sub-tribes of Mehsud and Wazir.
Both sides were heavily-armed and were targeting each other position continuously.
However; the tireless and selfless efforts of the local administration and the tribal elders from both Wazir and Mehsud tribes eventually yielded results and both the tribes agreed on finding out a negotiated settlement of the almost century-old land dispute.
Deputy Commissioner Hameedullah Khattak, Assistant Commissioner Wana, Assistant Commissioner Serwakai, and elders inked the agreement and authorized the jirga to resolve the dispute through parley.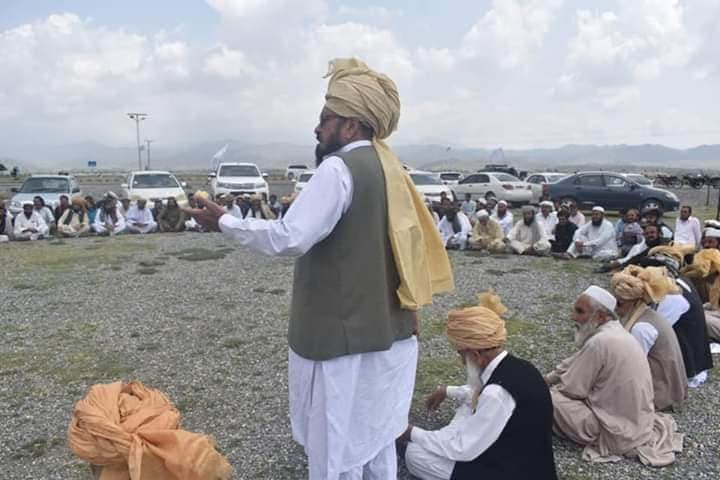 Hamidullah Khattak said that the local administration would provide all-out support to the jirga to resolve the issue.
He eulogized the role of the local administration and jirga and said that they convinced both the tribes first for a ceasefire and subsequently for resolution of the dispute through jirga, which is a great development.
It is pertinent to mention here that Nano Khel tribe of Mehsud and Sparekai tribe of Wazir had a conflict over an area between Shakai, Khesura, and Tururram Pull. Few dozens of people had already been killed from both sides in the feud.
The then political agent in engineered a truce and the disputed zone was declared no man's land or Pathar-e-Bala (higher stone).
As per the peace deal, no one will build anything in Pathar-e-Bala area, except for government, which may build schools, hospitals or any other facility it may deem fit.
Under the agreed formula, an eight-member jirga four from each side has been authorized to find out a negotiated and peaceful settlement of the dispute.
Both sides will finalize their names of the jirga till Sunday and afterward negotiated would be started which would be fully backed by the local administration.
The local people from both sides attached great hope to the current local administration and the elders to eventually find out a lasting and permanent solution to the feud which often caused a source of tension in the region.