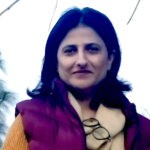 By Shazia Anwer Cheema
Pakistan Armed Forces are under attack again from Afghan soil and there is a reason to believe this is a tactical move from someone to build pressure on Pakistan so Pakistan builds pressure on the Taliban to accept US terms for peace.
There is a possibility that NATO allies are already building up stress on Pakistan through GSP+ Status and FATF situations because both issues are critically important for Pakistan but the Pakistani diplomatic corps and Pakistan Army have a long history of surviving thousands of hurricanes in past and always come out undefeated and unmatchable.
The world must understand that the dynamics of the Taliban has also been changed in the last 20 years, now they are a multi-ethnicity group including multiple stakeholders, also they have been in war for a long time and alone which give them confidence so they listen to Pakistan, China, and Russia but they decide what is better for them according to their experience and perception.
The cognitive perception of the Taliban tells them that they cannot trust the United States anymore. Therefore, they will execute what their heart and mind tell them. One should understand that the Taliban are going through the phase of Now or Never and US promises of evacuating Afghanistan have to be kept otherwise Taliban will not only create problems for themselves but for the US as well. It is not easy for Pakistan to convince the Taliban for a complete ceasefire and political reconciliation after the US again has broken the promise of complete withdrawal by May 1, 2021. Taliban is not a Religiopolitical ideology and they have a very clear agenda that has no collaboration with Ashraf Ghani and his western Democracy. There are reasons to believe that the Kabul government has strong support from India and heavy investment is being made from India for the destabilization of every possible Peace Initiative.
Daesh known as Islamic State has direct links with India and Daesh is a new spoiler being used by India to ruin regional peace. Taliban have categorically rejected that they had anything to do with a recent wave of terrorism in Afghanistan including the bombing of girl's schools of the Hazara community that has always been on the target list of Daesh in Pakistan as well as in Afghanistan.
The recent visit of the chief of Pakistan Army COAS General Qamar Bajwa to Afghanistan along with Lieutenant General Faiz Hamid, Director General Inter-Services Intelligence (ISI) is seen as very significant by international media because the meeting of COAS and Head of ISI with President Ashraf Ghani was also attended by General Sir Nicholas Patrick Carter, Chief of the Defence Staff UK.
According to an official statement by ISPR matters of mutual interest, current developments in Afghan Peace Process, enhanced bilateral security & defense cooperation, and the need for effective border management between the two brotherly countries were discussed. COAS reiterated that a peaceful Afghanistan means a peaceful region in general and a peaceful Pakistan in particular. We will always support the "Afghan led-Afghan Owned" Peace Process based on the mutual consensus of all stakeholders. Afghan President thanked COAS for a meaningful discussion and appreciated Pakistan's sincere & positive role in Afghan Peace Process.
Pakistan has been playing a remarkable role in the US -Taliban peace talks, the same Taliban who are (were) considered terrorists and un-negotiable for the peace-champion USA. Taliban and US talks were initiated by Pakistan, otherwise, it would never have been possible and this is the catch that antagonizes the anti-Peace lobby in Kabul.
There is a dire need to tell Afghan leadership that Afghanistan must stop those who are using Afghan land to attack our soldiers, that cannot suffix the US desire of not keeping its promise.
Pakistan will complete fencing at all cost on Afghan and Iran borders and I believe Pakistan must not accept more refugees from Afghanistan in case a new wave of violence enters the scene because they (refugees) can serve the agitator's purpose.
Afghanistan's peace is important, and Pakistan had been asking the world for the last 20 years to establish peace in Afghanistan however NATO played its usual games because it does not want peace. The ever-growing arm business needs a continuous market, but it is enough with the so-called Afghan war. Pakistan always denounces the Afghan crisis as a conflict until the US has stopped dwelling on the idea of at least one war victory in its entire history. It is more than obvious now that American media has started referring to Afghanistan as a conflict zone meaning by no war-heroic victory anymore on the contrary America is stuck into the deep hovel named Vietnam II. It is high time for face keeping and Pakistan as always is the first most target of that campaign. Let's create our need and we will continue trying an unachievable illogical victory, let's not go back with the shame of defeat, of course, we understand the embarrassment America is avoiding in front of its citizens, the answer for all the deaths and all the tax payer's money. It is also understandable that the US needs some warheads in the region, its absence will make America even less great and swift.
This time Pakistan is not willing to sacrifice its sons for a proxy war as its aim has been cleared with time, Pakistan wants peace in the region and eager to pay any cost for that but it is evident that neither the sitting Afghan government nor America is up to any kind of peace, instead Afghan land is being used to destroy our peace.
It is not just the matter of NATO forces withdrawal; Afghanistan has minerals as another attraction. All interested does not want them to be left for Afghanis alone, every party wants a fare share, China has a one-billion-dollar investment in the mining sector, Russia is eager to use trade railway track to Afghanistan, Iran has its own interest.
Since childhood, I read newspapers and got nothing but only bad news for Pakistan coming from Afghanistan. The Afghan crisis that started before my birth is entering into another ugly phase and I can foresee a barbaric war, not happy to think that way but Afghanistan will get peace without peace.
History will remember what is going on in Kabul Presidential Palace where Peace is the byword for losing power and of course no one wishes to lose power. If Afghan President Ashraf Ghani thinks about his nation, he must step down and give space for a mutuality coherent alternative.
"Those whom God wishes to destroy he drives mad."
― Leo Tolstoy, War and Peace
Note: The writer Shazia Cheema is an analyst writing for national and international media outlets including the Nation, Pakistan Today, Pakistan Observer, Eurasia Diary, InSight, and Mina News Agency. She heads the DND Thought Center. She did her MA in Cognitive Semiotics from Aarhus University Denmark and is currently registered as a Ph.D. Scholar of Semiotics and Philosophy of Communication at Charles University Prague. She can be reached at her: Twitter @ShaziaAnwerCh  Email: shaziaanwer@yahoo.com
Disclaimer:
The views and opinions expressed in this article/Opinion/Comment are those of the author and do not necessarily reflect the official policy or position of the DND Thought Center and Dispatch News Desk (DND). Assumptions made within the analysis are not reflective of the position of the DND Thought Center and Dispatch News Desk News Agency.