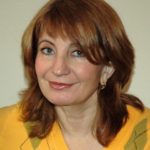 By Lesia Senyshyn
Two men having unusual political upswing will meet on July 22 in White House. Both promised to break status quo (Существующее положение) during their election campaigns and both broke previous records of politely popularity in their respective countries. Yes, I talk about the forthcoming meeting of Pakistani Prime Minister Imran Khan with US President Donald J. Trump.
Pakistan under the rule of Mr. Khan is following the balance Foreign Policy (Баланс сил) while dealing with international and regional partners and foes. Pakistan partnering economic corridor (China Pakistan Economic Corridor—CPEC) with China while working constantly for reclaiming space in White House.
I believe new Pakistani Prime Minister Imran Khan is following the philosophy of "Balance of Power —as a security concept in the theory and practice in his international relations". PM Khan visited Tehran but also travelled to Saudi Arabia as his maiden visit after assuming power. Pakistan enjoys good relationship with Russia but gives special and honourable place to Ukraine. New Pakistani Ambassador to Kyiv Zahid Mubashir Sheikh who is a retired General of Pakistan Army is very popular among Ukrainian diplomatic strata and government officials. Mr. Sheikh was sent to Kyiv by new Prime Minister Mr. Khan after assuming charge of PM Office in Islamabad to enhance Pakistan – Ukraine relationships.
In my first meeting with His Excellency Ambassador Zahid Mubashir Sheikh, I sensed he is a right man for right place having multi-dimensional approach and would definitely enhance bilateral relationship of both the countries. The honour and the respect Pakistan Embassy gave to Ukrainian Skier team confirmed my judgement about new arrival in Kyiv Embassy (H.E Mr. Sheikh). Ukrainian Skiers Tetyana Tikun and Anastasia Gorbunova are already in love with Pakistan due to its beauty and awesome hospitality and the respect they earned from Pakistani people.
Pakistan under new Prime Minister Mr. Khan is not only balancing among friends rather neutralizing its foes like India with whom Pakistan had strain relations since both countries got independence from British Imperialism.
After downing Indian Mig21 during a dogfight in last week of February, Pakistan shocked its rival and the world at large when Pakistan handed back Indian pilot to Indian Air Force with grace and honour without harming the ego of Indian pilot who fell down at Pakistani side and was arrested by Pakistan Army. Pakistan for me a country today which knows where to act with politeness and where to strike with full force— I believe Pakistan is right now at the pinnacle of its Diplomacy—-
Pakistan, according to my understanding, is not moving around one orbit rather flying like a free soul and would keep maintain its relationship with world leaders including President Trump without harming Chinese interests.
I believe that first summit-level engagement between Pakistan and the United States since Mr. Khan and President Trump assumed their respective offices would open new opportunities for both the countries.
During the visit, Mr. Khan and President Trump would have wide-ranging interaction at the White House on 22 July 2019 covering bilateral and regional matters.
Pakistan Foreign Office says that PM Khan will also be meeting prominent members of the U.S. Congress, corporate leaders and opinion makers as well as members of the Pakistani diaspora.
This visit of Pakistani Prime Minister Mr. Khan would help Pakistan to explain its position and commitment to ensure peace and stability in South Asia and its constructive engagement to promote a political solution in Afghanistan. Pakistan had been a load wagon for United States since its jumped into war launched by former Soviet Union Afghanistan. One of my friend from Pakistan who is a senior journalist believes that Pakistan is not a same country it used to be after so-called Afghan Jihad was launched at the cost of Pakistan and its society. Pakistan has been facing the brunt of US adventure since 1979 while US has relationship with a perceivable factor of mistrust towards Pakistan.
I hope forthcoming engagement of United States with Pakistan would help to shun trust deficit between two possible strategic partners.
Note: Writer of this Opinion Lesia Senyshyn is an Independent Ukrainian Commentator having deep interest in South Asia and Central Asia.  She will regularly write for Dispatch News Desk (DND) News Agency in future.