The Indian Captain Virat Kohli along with the former Captains Mahendra Singh Dhoni and Sachin Tendulkar has been ranked among India's richest Celebrities.
With ₹228.09 Crore (Indian rupees), Virat Kohli has earned the second spot in the list of top 100 Indian Celebrities following Salman Khan whose annual earning from October 1, 2017 to September 30, 2018 remained ₹253.25 Crore, according to the 2018 Forbes India Celebrity 100 list.
Last year, Kohli's annual earning was recorded as ₹100.72 Crore.
The 30-year-old Virat Kohli is considered to be the best batsman among his contemporaries in the World. Even with his geniuses with the bat, Virat Kohli has already earned his place among all-time batting greats.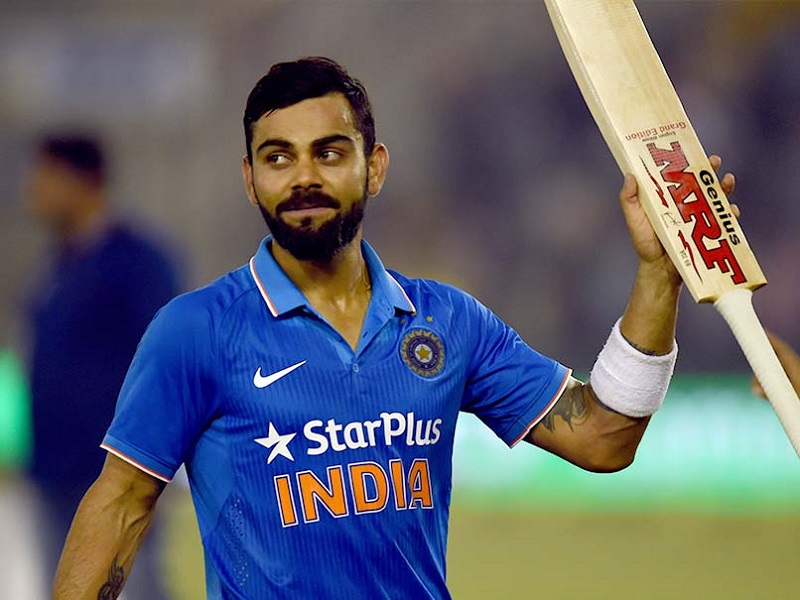 Now a robust debate has also begun in Cricketing Circles that is Kohli even better to Indian legendary batsman Sachin Tendulkar or will he break staggering records of his great predecessor.
Recently, Virat Kohali tied the knot with Indian actress Anushka Sharma, who is also listed at number 16 for her annual earing of ₹45.83 Crore in the 2018 Forbes India Celebrity 100 List rankings.
The Indian Wicket-Keeper Batsman MS Dhoni stood fifth in the ranking for earning ₹101.77 Crore. In 2017, he earned ₹63.77 Crore.
India's Cricketing God Sachin Tendulkar remained at ninth place for having ₹80 Crore. His earning dropped as compared to last year as it was ₹82.5 Crore in 2017.