ISLAMABAD, Pakistan: Uzbekistan's Ambassador Aybek Arif Usmanov met the Caretaker Federal Minister for Commerce & Industries Dr. Gohar Ejaz in Islamabad on Thursday, and discussed matters of mutual trade interest in Islamabad.
The minister assured the Uzbek ambassador every possible facilitation in enhancing bilateral trade and economic cooperation.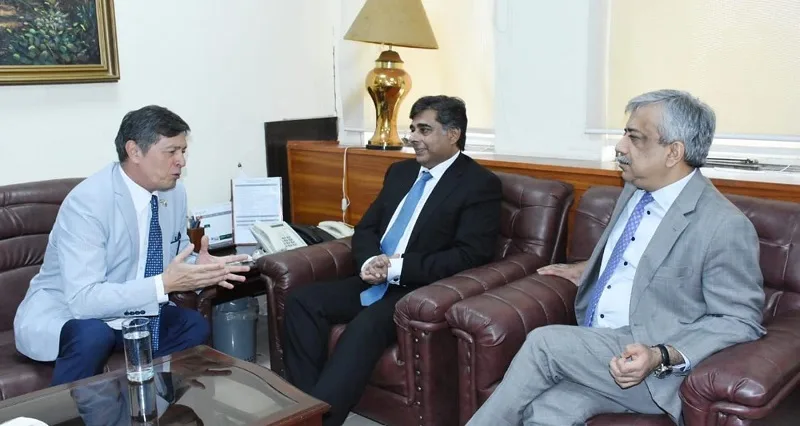 Both sides expressed optimism about the potential for increased trade partnerships and cooperation in various sectors.
The meeting marks a significant step towards fostering closer relations and harnessing shared opportunities for growth.
The Uzbek ambassador extended his warm congratulations to Dr. Gohar Ejaz for assuming the role of Caretaker Federal Minister.
Ambassador Aybek Arif Usmanov also conveyed heartfelt well-wishes from the President and Prime Minister of Uzbekistan, highlighting the importance of nurturing strong ties between the two nations.