ISLAMABAD, Pakistan: The Deputy Prime Minister of Uzbekistan Sardor Umurzakov accompanied by a delegation arrived in Pakistan on Thursday on an official visit.
The Prime Minister's Advisor for Commerce and Investment Abdul Razak Dawood received the visiting dignitaries at the Noor Khan Airbase in Rawalpindi.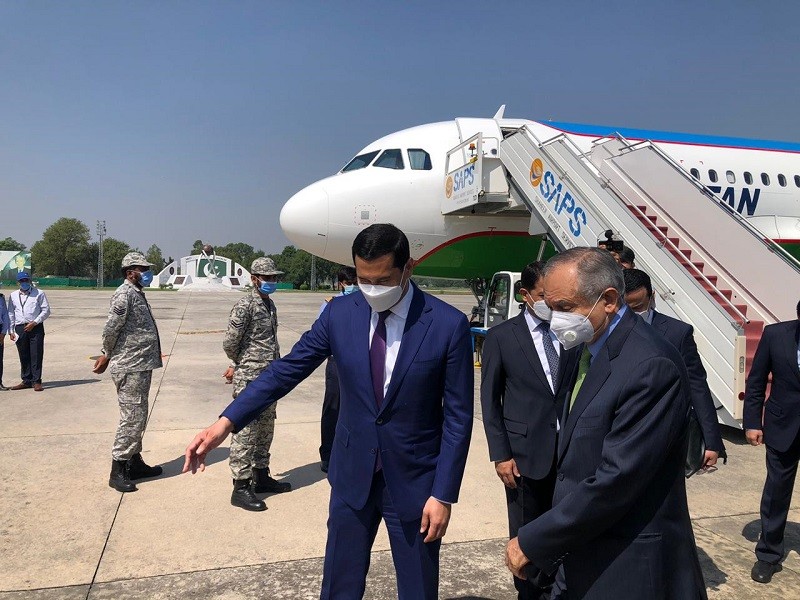 During his stay in Islamabad, the Uzbek deputy prime minister will hold talks with Pakistani leadership to further promote relations in different fields including investment and trade.
Both sides will sign a Memorandum of Understanding (MoU) for the establishment of 'Pakistan-Uzbekistan Joint Working Group on Trade and Investment'.
The Inaugural Session of the Joint Working Group is also likely to be held during the visit.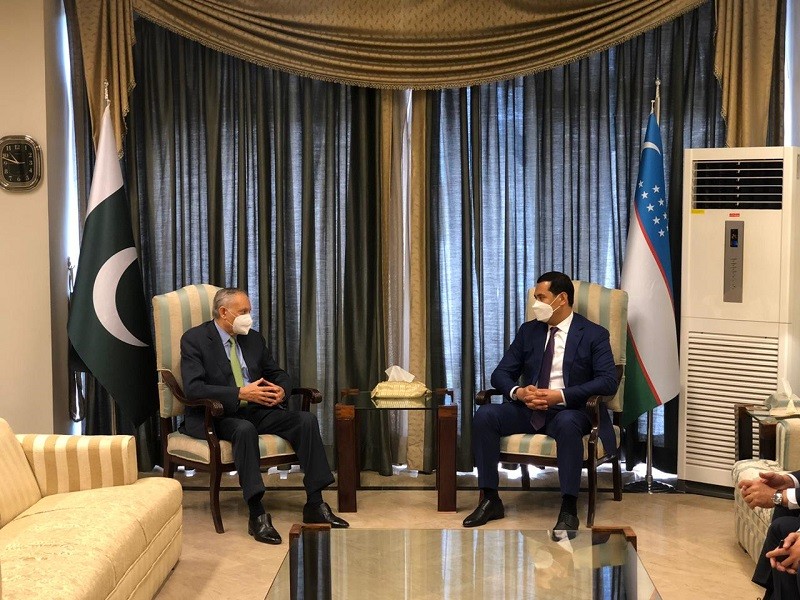 In a Twitter statement, Abdul Razak Dawood said that it was an honor to receive and welcome the Deputy Prime Minister and Minister for Investments and Foreign Trade of Uzbekistan Sardor Umurzakov along with his delegation.
The advisor said that we hope to build stronger ties through the economic partnership with our brotherly neighbor as this high-level visit can open opportunities to enhance trade and investment.
Abdul Razak Dawood said that the visit by the Uzbek deputy prime minister would also open further doors for Pakistan into the Central Asian Republics (CARs) and will benefit the entire region.
The advisor on commerce said that to further our trade and investment with Uzbekistan is part of our strategy for geographical diversification into the CARs.