ISLAMABAD, Pakistan: The National Security Adviser Lt. General (retd) Nasser Khan Janjua has said that the process of dialogue is the only way forward to resolve disputes between Pakistan and India.
"It is by way of peaceful resolution of our disputes which can enable both the countries to belong to the future," he said while talking to the Indian High Commissioner Ajay Bisaria who made a pre-planned courtesy call on him in Islamabad on Tuesday.
The adviser said that the use of force alone can lead Pakistan and India nowhere; rather it diminishes hope, injures the society and further worsens the fragile situation.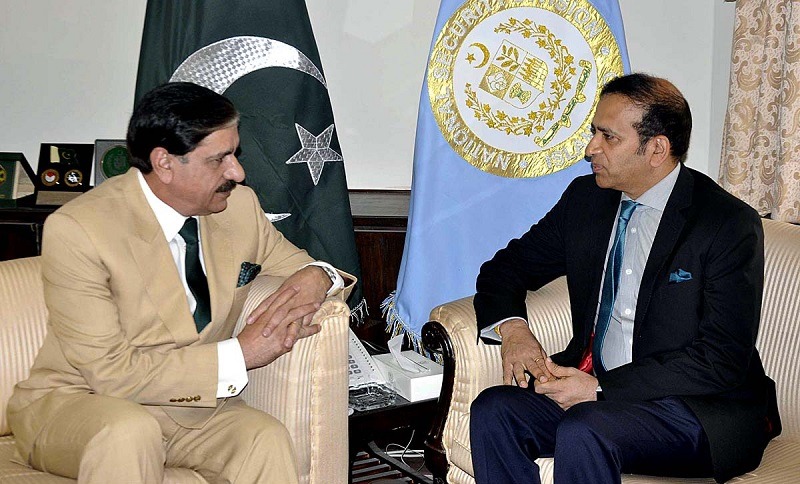 The national security adviser said that Pakistan is pursuing the policy of friendly relations with all its neighbouring Countries including normalcy of relationship with India. He said that Pakistan is committed to resolve all outstanding issues through comprehensive dialogues.
Nasser Janjua expressed serious concerns over the ongoing human rights violations in Indian Occupied Kashmir.
"Pakistan is deeply committed to the cause of Kashmir and supports to resolve this issue politically and according to the aspirations of Kashmiri people," he said.
The Indian envoy acknowledged that Pakistan and India definitely need to improve their bilateral relations, and said "both Countries have immense potential to improve the relationship, and cater to each other's needs".
Ajay Bisaria also suggested to work on taking small steps for improving the bilateral relations including exchange of prisoners, visits of medical teams and trade initiatives.
"We can build on these small steps between us and take the relationship towards normalcy to address the bigger issues," he said.
Both sides agreed to explore the possibilities of more cooperation and of improving Pakistan-India bilateral relations to ultimately take it towards comprehensive process of dialogue.