The Democratic Candidate Joe Biden is ahead of his rival the Republican Party Candidate Donald Trump in the US Presidential Election 2020 as the unofficial results are pouring in from across the United States.
The Candidates need 270 Electoral College votes out of 538 to secure the Presidency for the four-year term.
The unofficial results having arrived so far reveal that Joe Biden has bagged 264 Electoral Votes whereas Donald Trump is in the run with 214 votes.
Millions of people exercised their right to vote on November 3 in the United States to elect the 46th President of the Country.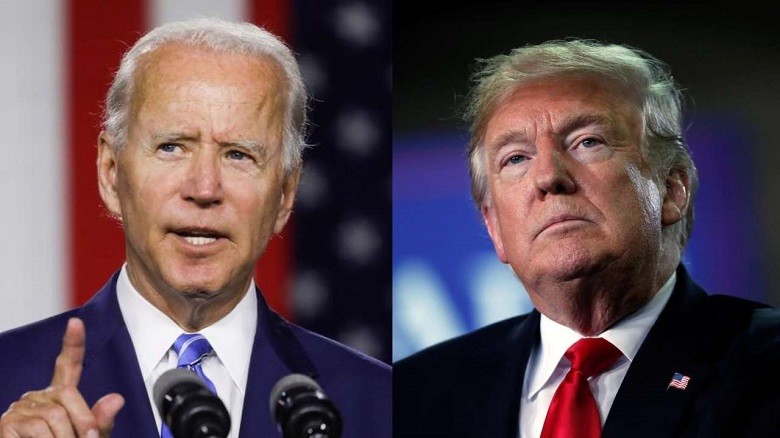 In a Twitter statement, Joe Biden expressed the hope to seal the Presidential Election and form the government in the US.
"We feel good about where we are. We believe we are on track to win this election," Joe Biden wrote.
However, Donald Trump while addressing his supporters at the White House announced the victory, and said that the results tonight have been 'phenomenal' and his party is ready to celebrate.
Trump also alleged that a 'major fraud' is being perpetrated on the nation, and announced to go to the Supreme Court to stop the vote count.
Earlier Donald Trump also leveled startling allegations on Twitter saying that the Election is being stolen, indicating that the situation might turn volatile in the US.
Trump wrote on Twitter that "We are up BIG, but they are trying to STEAL the election. We will never let them do it. Votes cannot be cast after the Polls are closed!"
Twitter also reacted to it and mentioned that "Some or all of the content shared in this Tweet (by Donald Trump) is disputed and might be misleading about an election or other civic process."
We are up BIG, but they are trying to STEAL the Election. We will never let them do it. Votes cannot be cast after the Polls are closed!

— Donald J. Trump (@realDonaldTrump) November 4, 2020