By Agha Iqrar Haroon  
French Finance Minister Bruno Le Maire during his visit to Italy said that Europe has (had) to become the number 3 super-power besides China and the United States because Europe cannot rely anymore on the protection of the United States; indicating that a Loser Company cannot be trusted for protection. The Change of Guards was a message he sent to the United States that is licking its wounds after the Fall of Kabul.
European history is full of civil wars and the history of civil wars is full of Guards Companies and mercenaries who had been hired for guarding the crown or the riches.
Going back to ancient history, some of the world's most feared fighting forces were made up of freelance warriors who weren't aligned with any particular nation or king rather to payment and war booty. One of the most dreadful and infamous groups was the Catalan Grand Company.  The Company was composed of rugged Spanish veterans of the War of the Sicilian Vespers in Italy. the Byzantine Emperor Andronicus II, brought them to the Eastern Mediterranean to fight off invading Ottoman Turks. The 6,500-strong Catalans succeeded in defeating the Turks away from Constantinople, but their fondness for loot also drew the anger of the Byzantines. In 1305, the Company was ambushed and killed by another group of mercenaries in the Emperor's employ. The rule is simple—– you lost the war—-you are replaced by another mercenary group. Does history repeat itself?
We remember in history that whenever a known group of mercenaries lost a land, either it was mercilessly killed by a master who paid the money to the group or by another mercenary group to take its place. This was the reason that every member of a mercenary group fought till his death because defeat would ruin his reputation and nobody would hire his services so death while fighting was better than poverty and death on gallows. This is all we learn from European History.
Awaking of Europe is only because of US defeat in Afghanistan? I believe it has more reasons than merely one and we need to count other reasons also that are important enough to send a wake-up call to Europe. Brexit, the rise of China, the refugee's crises in Europe, rapidly changing the Middle East and economic meltdown in Europe were some major factors and Kabul's defeat has actually triggered European reaction.
Europe had been standing with the US for and during all wars and adventures in the last forty years.  United States went for over 20 reckless adventures only in the Middle East, giving them attractive titles and NATO members were always partners in adventurism. Operation Eagle Claw, Operation Bright Star, Operation Gulf of Sidra, Operation El Dorado Canyon, Operation Nimble Archer, Operation Earnest Will, Operation Prime Chance, Operation Praying, Operation Desert Shield, Operation Desert Storm, Operation Desert Sabre, Operation Provide Comfort, Operation Northern Watch, Operation Southern Watch, Operation Vigilant, Operation Desert Strike, Operation Desert Fox, Operation Infinite, the War on Terror, Operation Enduring Freedom, Operation Iraqi Freedom, Operation New Dawn, Operation Odyssey Dawn and many more operations ended by creating more chaos, hunger, and uncertainty in the Middle East.
These operations in the Middle East were enough to break the social and economic fabrics of Middle Eastern societies, creating disorder and confusion everywhere. Libya, Iraq, Yemen, and Syria generated thousands of refugees and Europe was the ultimate destination. Refugees brought with them radical Islam, poverty, hunger, lawlessness, and social changes. Crossing the Mediterranean Sea was the only hurdle between a promising future and a ruined Middle East for refugees.
On the other hand, Yemen's adventurism exposed the power of Saudi Arabia who along with the United States attacked malnourished Yemenis with a deadline to capture the situation within the first 15 days of the war in 2014 but still facing the brunt of missiles on its airports and oil installations. The Rise of Qatar, the involvement of Russia in Syria, and the engagement of Iran in Lebanon, Iraq, and Yemen changed the dimensions of the Middle East and Turkish support to Qatar during Saudi-led land and air blockade increased the number of strong stakeholders in the region. Taliban housed Qatar for the most important negotiation of history of any Muslim group with the United States, sending a message to Saudi Arabia and UAE that they are (were) no more major players of the region.
Europe has been depending on the United States to deal with Muslim countries and United States had been fixing issues through Saudi Arabia, UAE, and Egypt. Today's Muslim world is a multiplayer's arena and the Saudi-OIC role has already been marginalized during the last 20 years. Even in the Afghan-US negotiation, OIC was nowhere in the scene.
In Europe, United Kingdom always plays a major role but its departure from European Union (EU) raised the question that if the United Kingdom does not want other European countries for all practical purposes then why should the EU stand with it? The process of Brexit that continued over two years exposed the so-called brotherhood of Europe and protectionism won over the collectiveness of Europe. During the same period of the Brexit process, protectionist US President Trump had been on his solo-flight and unilaterally withdrew from P5 plus 1 Iran Nuclear deal, leaving France, Germany, China, and Russia in shock. The United Kingdom morally stood with the United States.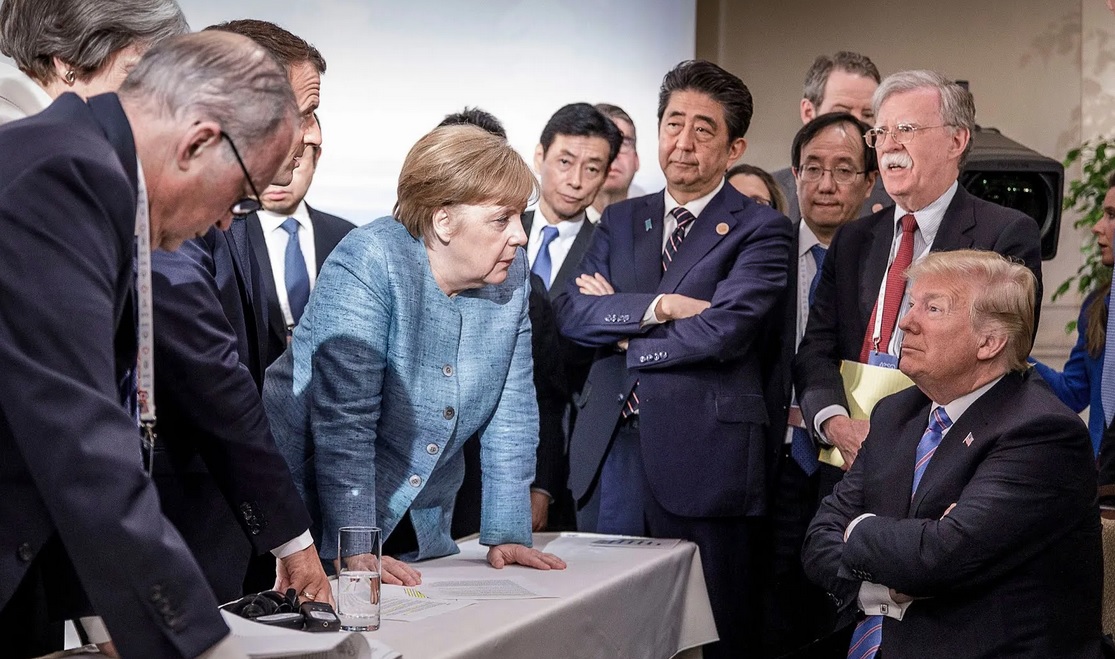 European foreign affairs experts were of the view that the withdrawal from the nuclear deal would open further opportunities for China and Russia to defy US and EU sanctions on Iran and precisely this is what happened thereafter. China went for $400 billion-plus strategic cooperation with Iran and Russia indirectly got Iranian support for its Middle eastern designs. Practically US got nothing by withdrawing from P5 plus1 but China got a partner in the Strait of Hormuz. China's presence in this strategically important spot has indirectly marginalized gulf countries to take any adventurism in the Strait of Hormuz.
When the United States along with NATO members rather than with the whole of Europe (under the umbrella of ISAF) was busy in the war on terror and "Operation Enduring Freedom" in Afghanistan, China slowly but surely outnumbered Germany, United Kingdom, France, and the United States in the export market. Made in China is the foremost option even in European shopping malls for European buyers and over 70 percent of European industries had to shift their production line and warehouses to the mainland of China.  Now Operation Enduring Freedom has ended. Now Taliban are back in Kabul. Now the world has seen chaos at Kabul airport where the United States was busy dumping out its citizens and properties while European partners were trying to reach Pakistan, requesting help for evacuation of their citizens and diplomats.
European media reports that European leaders had been requesting President Biden to extend the evacuation date because evacuation could be a mess before the August 31 deadline but President Biden did not listen to them. AP news agency reported that President Biden was not available to his European partners even on the telephone and the British Prime Minister Boris Johnson had to wait 36 hours to reach President Biden.
US columnist Marc Thiessen in his opinion "Biden's Afghan retreat has done irreparable damage to our alliances" writes that special relationship with NATO allies are shaken because NATO allies were in Afghanistan only because America was attacked on 9/11, and there were more NATO than U.S. forces in Afghanistan when Biden made the decision to withdraw without any serious consultation with allied forces.
Now European leadership understands that the US starts war according to his wishes, withdraws from war according to his wishes, plans military operations according to his wishes, and disengage military operations according to his wishes. Where do European partners stand?, is a question EU leaders are trying to find an answer to.
The defeat of the United States raises another question for EU leadership and they ask themselves that do they really need a loser and defeater as their Guard Company?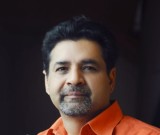 Note: Agha Iqrar Haroon is a senior journalist from Pakistan working in the field since 1988. He covered the Afghan war during 1995-97 and then during 2001-2006 while working with national and international media outlets including WTN News Agency, ETN News Agency, the News International, Abu Dhabi Television, and Al-Jazeera News.
Disclaimer
The views and opinions expressed in this article/Opinion/Comment are those of the author and do not necessarily reflect the official policy or position of the DND Thought Center and Dispatch News Desk (DND). Assumptions made within the analysis are not reflective of the position of the DND Thought Center and Dispatch News Desk News Agency.