RAWALPINDI, Pakistan: Pakistan army on Wednesday said if Pakistan hadn't played a positive role for the World, the United States wouldn't have become the sole Super Power, adding an unstable Pakistan wasn't even in India's interest.
"Pakistan's role for bringing peace in the region must be looked at positively," the Director General Inter Services Public Relations (ISPR) Major General Asif Ghafoor said during his routine media briefing at army's general headquarters in Rawalpindi.
The director general ISPR said India would also have found itself engulfed in danger if Pakistan hadn't carried out anti-terror actions.
Major General Asif Ghafoor said if Pakistan was looked at with suspicious eyes, it would undermine its anti-terrorism endeavours.
DG ISPR Press Conference 28 March 2018 https://t.co/ncHLM3ruHP

— Maj Gen Asif Ghafoor (@OfficialDGISPR) March 28, 2018
The DG ISPR said successful holding of Pakistan Super League (PSL) was a positive sign while March 23rd Parade was held in a great manner. He said the entire nation showed unity on Pakistan Day.
The DG ISPR said they wanted to make China Pakistan Economic Corridor (CPEC) successful at all costs as it would prove to be immensely beneficial for the entire region.
"Pakistan has geographic relevance. CPEC is vital for regional progress. We paid heavy price to gain peace and stability," the DG ISPR said.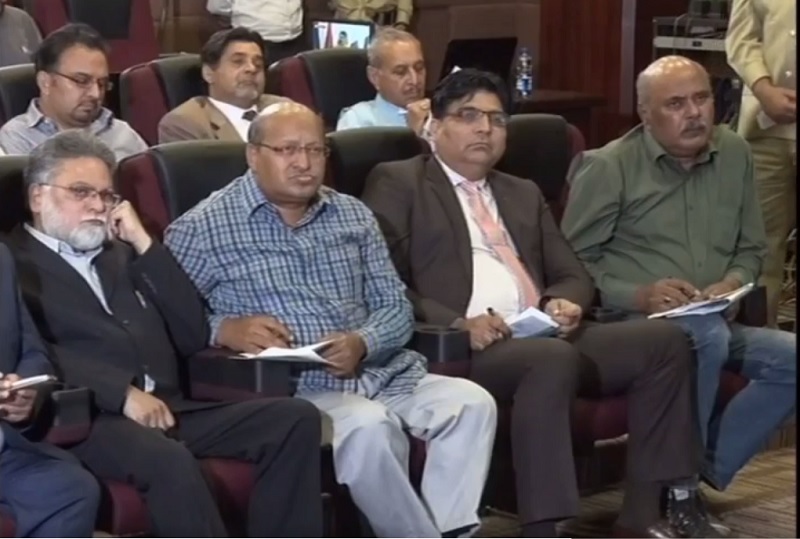 While briefing the media about the Operation Radd-ul-Fasaad, he said the anti-terrorism Operation had completed one year, and during which 26 major Operations were conducted, seven major terrorist organizations including Ansar-ul-Sharia Karachi, Jamaat-ul-Ahrar (JuA) Kurram Chapter, Tehreek-e-Taliban Swat (TTS) Lahore Chapter, Tehreek-e-Taliban Pakistan (TTP) Swabi Chapter, TTS Dir-Swat Chapter and Intiqam-e-Waziristan Group were eliminated, and 16 suicide bombers – all Afghans- were arrested.
The director general ISPR further said Pakistan and Saudi Arabia had a bilateral security agreement for forces training since 1982. He said Pakistan forces would visit Saudi Arabia under the 1982 bilateral agreement for training and advice mission. He said Pakistan had signed agreements with other gulf Countries as well.
With regard to ceasefire violations from across the eastern border, he said Indian forces had committed 948 ceasefire violations at the Line of Control (LoC) and Working Boundary in 2018. He said India must demonstrate a mature and responsible behaviour, and restraint from escalating tensions at the borders.
Major General Asif Ghafoor said the law and order situation in Karachi had improved drastically as in 2013 there were 70 no-go areas in the Metropolitan City but now not a signal no-go area existed there and people were free to roam around in the City.
Likewise, he added, last year 386 political activities took place in Karachi without turning into a riot or violent protest. He said shutter down strikes – which once had become a routine matter in Karachi – were now hardly called for.
In reply to a question, he said 'Bajwa Doctrine' was only related to Pakistan security, and it had nothing to do with 18th amendment and the judiciary. He said 'Bajwa Doctrine' was only meant to ensure peace across the Country, without having any political misadventure.
Major General Asif Ghafoor said the time frame of general elections was enshrined in the Constitution. He said it was the Election Commission – not the Army Chief – which had to announce the elections date. He said every person had the responsibility under the ambit of the Constitution to ensure peaceful conduct of elections.