ISLAMABAD, Pakistan: The Managing Director Pakistan Tourism Development Corporation (PTDC) Chaudhry Abdul Ghafoor Khan has said that there is an immense potential for joint promotion of tourism between Tajikistan and Pakistan being the sharers of many common cultural values of Muslim brotherhood.
In a meeting with Ambassador of Tajikistan in Pakistan Sherali Jononov in Islamabad, Chaudhry Abdul Ghafoor said that ttourist flow between Pakistan and Tajikistan can be further enhanced by promoting each other's tourism destinations among nationals of both the countries.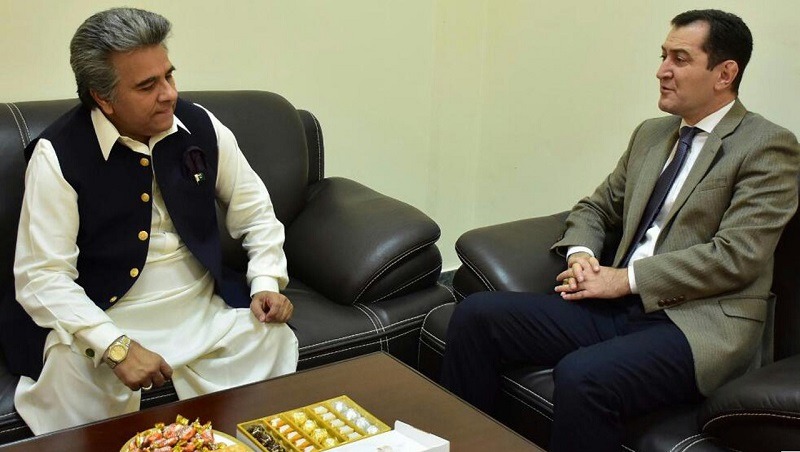 The managing director PTDC said that Pakistan is completely safe and secure tourism destination for tourists from all over the world.
"We have opened our doors for the tourists from around the world to come and enjoy our hospitality, see and believe that we have the most of nature blessed treasures spread all over Pakistan from Khunjerab to Karachi," he said.
Abdul Ghafoor said that PTDC and Tajikistan National Tourism Organization may enter in to an agreement on mutual cooperation, in which, the articles for possible areas of joint tourism promotion will be added. He said that being one of the most blessed tourism destinations of the World, Pakistan can truly be a most favourite destination for Tajik nationals.
The MD PTDC told that recommendations have been conveyed to authorities for permission request of Tajik Airlines to operate direct flights from Pakistan to Dushanbe.
The Tajik ambassador appreciated the gesture of goodwill provided by the PTDC during visit of high-level delegation from Tajikistan last week, which has been largely appreciated by Tajik government.
Sherali Jononov said that in order to strengthen the tourism relations between Pakistan and Tajikistan, an establishment of a working group on tourism is already under consideration. He said that flight operations will be started shortly once approval is received.
The envoy said that entering in to Memorandum of Understanding (MoU) on tourism cooperation will definitely increase tourist flow between the two brotherly countries.
The Tajik envoy invited the managing director PTDC to visit Tajikistan and experience the development and environment maintained by Tajikistan.
The visit of the managing director PTDC to Tajikistan is expected to commence later this month.