Looking for Top Business schools In Pakistan? Pakistan is a country where one can find the best universities offering diversified subjects of study for the students. Whether it is about engineering or medical, social sciences, or business studies, there are several reputable universities in our country producing intelligent professionals in all fields.
The business sector of Pakistan specifically needs much attention to modernize the techniques being used to run different industries. For this purpose, young educated individuals must take lead to contribute and remodel the business sector on a large scale.
Top Business Schools In Pakistan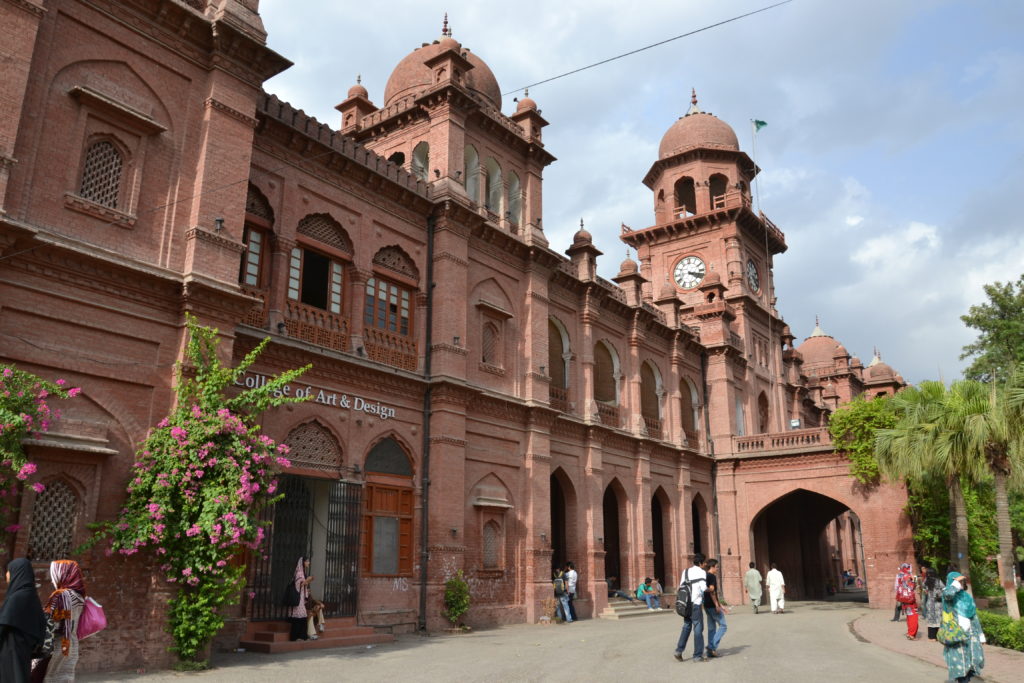 So as far as business education in Pakistan is concerned, here are some of the top business schools in Pakistan from where every year, highly talented and well-groom grads take a degree in business studies and actively take part in different sectors on professional grounds. Here is the list of these universities:
1: Lahore University of Management Sciences (LUMS), Lahore
Since the last few years, LUMS has been grabbing the number one spot in the Higher Education Commission (HEC) rankings out casting all other business schools of Pakistan. It is among the top 800 universities around the world which tells the quality of programs this institute offers. In producing some extremely talented businessmen, LUMS takes the lead.
2: Institute of Business Administration (IBA), Karachi
Taking over a good position in the list of Pakistan's best business schools, IBA has proved to be famous for its quality education criteria. Nearly every Multinational Company (MNC) prefers a graduate of IBA to work for them as compared to other business schools holding a famous platform. The institute has a vast business program offering policy and its Bachelors and Masters Business Administration (BBA/MBA) programs are considered to be the best in town.
3: Lahore School of Economics (LSE), Lahore
Holding an important stance in the business education market, LSE offers some of the best academic programs to its students. The business programs offered by this university carry an outstanding reputation in the education field and the passed out students are hired by the top companies in a handsome package. LSE is always the preference list of every individual thinking of going towards business education.
4: Institute of Business Management (IoBM), Karachi
Located in Karachi's industrial area, IoBM has built its trust regarding higher education among the masses. In this year's Higher Education Commission (HEC)'s top business school ranking, the Institute of Business Management (IoBM) has managed to rack in the sixth position. Carrying a vast experience of business teaching, this university has proved its worth with time.
5: Shaheed Zulfiqar Ali Bhutto Institute of Science and Technology (SZABIST), Karachi
Taking over a well-known name in the business education field, SZABIST has been ranked at number three in 2019. The institute contains every facility from excellent professors to well-implemented policies and vast categories of business programs.
6: Institute of Business and Technology (IBT), Karachi
Among other business institutes of Pakistan, Institute of Business and Technology tops the list when it comes to Masters in Business Administration (MBA) degree.  As per the Higher Education Commission (HEC) ranking of 2019, the Institute of Business and Technology is labeled as the best university for the MBA program. Individuals who wish to seek a worthy and vast experience of an MBA should prefer taking admission to this business school.
7: Institute of Management Sciences (IMS), Peshawar
In the Khyber Pakhtunkhwa (KPK) division, the Institute of Management Sciences located in Peshawar comes next for excellent business education. The Higher Education Commission (HEC) has ranked this university among the best business schools across Pakistan. This business institute offers both Bachelors and Masters Programs to students for the best learning experience.
8: Sukkur Institute of Business Administration (SIBA), Sukkur
Offering some brilliant graduate and undergraduate programs in easily affordable tuition fees, SIBA has been a staple name in the best business schools list. Last year, this university was among the top five best business institutes list released by the Higher Education Commission (HEC). SIBA is said to be a reliable choice for higher studies.
9: Iqra University (IU), Karachi
This business school is famous nationally for its experienced teaching faculty and a reasonable and affordable fee structure. With time, IU is expanding its education network countrywide providing an easy platform to attain quality education and experience a new era of learning. This university manages to grab a worthy position in the Higher Education Commission (HEC)'s list of best business schools in Pakistan.
10: Superior University, Lahore
According to this year's Higher Education Commission (HEC) top business institutes ranking, Superior University is standing at an amazing 8th position. Having a worthy graduate and undergraduate program criteria, this university has shown improvement in every aspect and finally made it to the HEC listing of 2019. This business institute has also promoted the researching stance in the last few years.
So we have mentioned all the Business Universities of Pakistan above, so good luck in selecting one for your education!